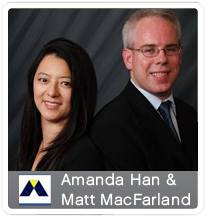 Hopefully you are enjoying this wonderful holiday season. With the tree lit-up and the fireplace going, Uncle Sam may be the last thing on your mind. Of course for the team here at Keystone CPA, Inc., we never give up an opportunity to save taxes…even during the holiday season!
With the holiday season fast-approaching, why not take a unique approach to annual gift giving with some Tax Savvy Holiday Ideas this year?
Instead of buying another blue blouse for Christmas, why not consider holiday gift ideas that can be a tax deduction? For your real estate business, you may want to buy that new double monitor, or a Persian rug for the office. Even a briefcase can be a tax deduction.
If you are in the market for bigger items that are needed for your real estate or business, don't forget about the 50% bonus depreciation. This tax benefit allows you to take a 50% immediate write-off on brand new assets purchased for your real estate business. Rather than having to depreciate the cost of the asset over multiple years, you may be able to take a 50% write-off all in the 2012 year. This is huge and can be a great gift if your business is in the market for some new furniture, appliances, or equipment.
Keep in mind that this can also apply to the real estate itself as well. With the appropriate planning, you can use a combination strategy of component depreciation and bonus depreciation to get some significant tax write-offs on your investment properties in 2012! The bad news is that this is one of those strategies that will be expiring as of the end of the year, so be sure to take advantage of it before December 31, 2012.
How about buying that brand new truck or SUV for your business and getting a 50% write-off for it this year? That is one holiday gift that is sure to bring a big smile. Remember: The 50% bonus depreciation is scheduled to expire as of December 31, 2012 so act quickly.
We all know that during the holiday season, cash flow may be tight for a lot of people. If you have employees in your business but you don't have excess cash to make that big bonus payout this year, think of other Tax Savvy ways to reward your employees. Consider giving them more paid time off during the holidays as one good way to reward your employees rather than bonus payouts. Alternatively, you may consider giving your employees that new double monitor or the new computer speaker set that they have been asking for.
During the holiday season, now is also the time that most of us hold holiday parties for the office. Generally meals and entertainment are limited to 50% for tax deduction purposes. However, one exception to this rule is for employer-provided social or recreational expenses for the benefit of employees. These types of expenses are 100% tax deductible and a holiday party generally can qualify for this tax perk. Let the Party Begin!
Last but not least, a tax savvy gift idea for the kiddies. If you have kids or grandkids, look at ways to help them build wealth by putting money toward their college. Consider setting-up an Education Savings Account or a Roth IRA for them. Not only can this money be used for permanently tax-free investment but did you know that they can also use this money to invest in real estate?
This holiday season, we encourage you to get creative and utilize some of these Tax Savvy Holiday Ideas for gifts, employee rewards, and holiday fun. Happy Holidays!
Connect with Keystone CPA