Bruce Norris is joined this week by Ray Brewer. Ray is currently the field office director for the U.S. Department of Housing and Urban Development in L.A. He has been serving in this capacity since June 2009, consisting of more than 200 employees. The HUD LA office is the largest field office in the nation. Having joined HUD in 1978, he has been involved in many different departments. As field office director he represents the agency and is responsible for coordinating outreach activities and program delivery to HUD customers and communities across Southern California.
Episode Highlights
Has the market changed in his 38 years in the field?
Is HUD only involved with FHA loans and homeownership, or is there more?
What is the housing choice voucher program, and how does one apply for a voucher?
What percentage of HUD's business is connected to rental assistance versus homeownership?
What is the main demographic for the housing voucher program?
HUD's push towards ending veteran homelessness throughout the nation
Episode Notes
Bruce asked Ray about his involvement from 1978 to 2016 and his experience going through the boom cycles and a crash. Bruce wondered how cycles effect who he reaches out to and how this changes the message. Ray said HUD's mission has remained the same, which is to create a strong, sustainable, inclusive communities and quality affordable housing for all. The mission has stayed consistent over that period of time. Real estate, however, has changed. In today's environment, affordability is a prime issue and HUD has and is addressing this in many different ways.
When you are a homeowner, you think of HUD being involved primarily in FHA loans and homeownership. However, they do much more than this, but Bruce wondered if the emphasis shifts. He asked about when you have years like 2000-2005 versus 2008-2012, is there an emphasis change where you are concentrating in one segment on homeownership and the other on affordable rentals. Ray addressed this by starting at the housing crisis point and working backwards. To describe a shift, when the housing crisis of 2008 occurred, HUD reached out to attempt to preserve homeownership with those struggling to make mortgage payments. They did this through the FHA of the Federal Housing Administration site of the house. This meant that they provided counseling services and identified options available to homeowners to preserve and keep their homeownership.
This continues to this day, although we may be over that large influx of need to preserve homeownership. When homeowners get behind, they can got a HUD approved housing counselor agency of their choice throughout the nation. They usually recommend going to where it is convenient for them. The great benefit of the HUD-approved housing counseling program is it provides various option programs or programs that may be available. The housing counselor can work with the homeowner to help preserve.
From 2000-2008 and today, from an affordability side they have always provided the public housing known as Section 8 on the street, or the housing choice voucher program. This has continued to provide that assistance in the rental side of the house. It provides it for low to moderate income families based upon their income, and it has grown from an affordability side. As renters continue to preserve the subsidy program, rents continue to increase. As a result of this, HUD has sought Congressional approval to increase the appropriations on that side of the house so it can keep up with the market that continues to rise.
Bruce asked what percentage of HUD's business is connected to rental assistance versus homeownership. Ray said the majority of what HUD works with on the rental assistance side, greater than 50%. This has grown over the years because this is tied into a particular fair market rate of community HUD serves throughout the nation. As rents go up, that need for subsidy continues to grow. Bruce read in one of the reports that there is a kind of transition taking place where you will go from a metropolitan approach to a zip code approach and see if that might open up more inventory for people. Bruce wondered if this was true and how this is emerging. Ray said the program has changed a bit from a zip code perspective at calculating, and as we move forward we will see how HUD can leverage its assistance across the nation in all areas. They have a rental assistance demonstration program that has been in place for a number of years now that has not always been in place. This helps augment the housing choice voucher program, which was around $38 billion for the 2017 budget. This would help 4.5 million low-income families throughout the nation.
Ray thinks the basis is the housing choice voucher program that serves the majority of people. That $38 billion is a huge chunk of the 47 billion that was appropriated in fiscal year '16. Bruce asked if the $38 billion is fairly consistent over time or if it has grown over time. Ray said it is the latter as a result of calculations involved in the program. Bruce asked if there is more need than houses or more houses than need. He wondered if there is more demand than you can supply, which Ray said it is and that demand far exceeds the supply. They could probably use twice as many housing units than they have money appropriated. This is particularly true in urban markets such as Los Angeles and New York.
Bruce asked how somebody qualifies for a voucher and if there are times they cannot take an application. Ray said the housing choice voucher program is administered through local public housing authorities. Los Angeles in particular has one for the city and one for the county. They are the organization that actually processes applications. Given that demand far exceeds supply, when it comes to submitting an application you cannot just walk into a housing authority and apply. There are windows of opportunity, and usually the housing authority will announce those periods where they are accepting applications. Both the city and county of Los Angeles are currently not accepting applications, but rather they are working through the applications that have already been submitted.
Bruce asked if somebody does get to use a voucher and moves into a home, how long does the commitment last. Ray said there is not a time period that a tenant can utilize the program. They can remain in the property as long as their income does not exceed that particular limit. It is adjusted based upon their income, so if it increases they will pay more and the subsidy will be reduced. If there is a window that does not close once you are in it, then you must move on from there. Bruce asked how often the ongoing qualification process lasts where they say they made more. Ray said this is done annually, and one of the requirements when you have a change of income is to notify the housing authority of that change. This way another calculation can be done at this time.
Bruce said if he owned a rental property, at the end of the year he could probably retain the tenant. However, the mix may be different as you could get more or less from them. If the income would change for the tenant residing, then he would pay more or less based upon the particular income of that tenant. The homeowner providing the housing unit will be based on the fair market rate of that particular community. This will stay fixed unless that fair market rent is adjusted. Bruce asked if this is appraised every year to see what the number is. Ray said it is not appraised, but it is certainly valued and looked at each year. An adjustment is then made accordingly. There is a certain percentage of the fair market rate that can be raised without waiving the basic requirement, and this varies from community to community. However, it can only go up to a certain percentage above what the fair market value rate is without Congressional approval. You are then looking at statute, which is being changed by Congress.
Bruce asked how long participants in the housing voucher program are usually on the program. Ray said it varies and is really tied to the income of that particular tenant who is a participant in the program. If they are able to enhance their skills and have a better job, then the subsidy would be reduced as their income increases. Ideally they would acquire enough skills to where they would be able to move from the program. This would open up an opportunity for another low or moderate income family.
Bruce asked if there is a common demographic for the housing voucher program, whether it is young families on their way up or elderly now on fixed incomes. Ray said it is a mixture. There are various resources for the elderly. The housing choice voucher program is one program that assists affordability. There is a program for seniors housing that is project based, and it works similar to the housing voucher program in the sense you must be 62 years old. It is a project-based section 8 voucher where you have a voucher in hand and you can go to a landlord of your choice within that housing authority's jurisdiction. They would then work with that owner for that program.
The project-based section 8 program is identified with a multi-family housing complex where the subsidy is tied to that unit. This is unlike the mobility part, which is pretty much fixed. They have a list of those section 8 project-based units online at hud.gov where you can search by city or zip code. The demographic is a mixture of those who are young and also those who are elderly. Both programs are tied into income, and there are income limits to both the programs.
Bruce next mentioned the housing trust fund, which is a new development. The concept was established in 2008 as part of the Housing and Economic Recovery Act, but it just received funding. Bruce wondered where the money comes from and how likely it will continue. Ray said the Housing Trust Fund had money appropriated for it, but eligible activities include real estate, property acquisition, demolition, relocation assistance, and operating cost assistance for rental housing. There is also reasonable administrative and planning costs. These are all eligible activities and expenses that can be used by the trust fund.
The actual money going into the program was not funded when the program was established in 2008. Over the past several years, Fannie Mae and Freddie Mac returned to the public more than $187.5 billion that took us through the crisis. Ray believes the money originated from Fannie and Freddie. It was created to maintain rental homes that are affordable and available to the lowest household incomes in America. It was established under the HERO Act back in 2008 and required Fannie and Freddie to pay 4.2 basis points of their annual volume of business.
There are two funds involved. The Housing Trust fund was to receive 65%, and the remaining 35% was to go to capital magnet funds. The trust fund was established to provide rental housing for extremely low income people, and the capital manager fund was created to support community with affordable housing. The requirement Fannie Mae and Freddie Mac contribute to the two funds was suspended when the companies were taken into conservatorship in September 2008. This was at the height of the housing crisis. Over the past several years Fannie and Freddie returned to the public more than $187 billion they took during the crisis of 2014. The suspension of obligation on Fannie Mae and Freddie Mac's housing trust fund and capital magna fund was lifted, and recently the first funds were allocated.
Bruce knows there is a minimum $3 million to the smaller states. California got about $10 million, and it is one of the least affordable states regarding chances to buy and expensive to rent. Bruce asked what most of the $10 million will go towards, whether it will be building something from scratch or subsidizing a rent. Ray said he hopes it will be used in all of the eligible forms of assistance and will give some resources to expanding the housing supply to the lowest income. This could also provide a boost to efforts to end homelessness and housing poverty throughout the country.
One of the groups they really concentrate on is the program for homeless vets. Ray said one of the pillars of opportunity is to end veteran homelessness throughout the nation. They think this can be done through everyone coming to the table, which includes philanthropic, federal government, local and state government, and everyone leveraging the resources that they have. This will change the entire equation of homelessness for veterans. You see this in certain communities throughout the nation declaring an end to functional 0. In this case there are resources where every veteran who needs a housing unit will be provided in some fashion the assistance needed. They do not think the fund is an opportunity to leverage that resource, but if you concentrate you can prove results in your efforts.
In Southern California the veteran homeless population has been reduced by more than 30%. This is because of all the previous parties mentioned working together, and this will make all the difference. Bruce asked the typical age of the homeless veteran. He wondered if we are dealing with the Vietnam era or World War 2 also. Ray said you are looking at both, but more Vietnam and Desert Storm vets. They are trying to look at what the veterans were like before becoming homeless rather than just reacting to it and trying to end it. Rather, it is a combination of efforts.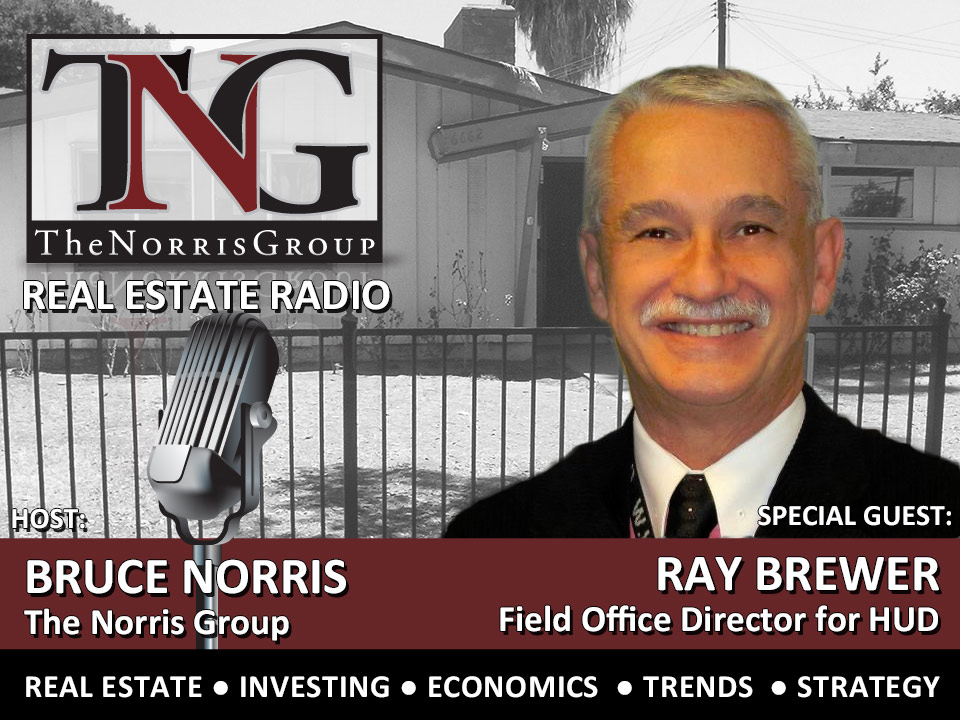 MORE ON HARD MONEY LOANS
INFORMATION ON NOTE INVESTING
REAL ESTATE INVESTOR EDUCATION & RESOURCES