Sources:
Homebuilder stocks rise after sharp decline
Bank closings decline, hundreds still at risk
CoreLogic: HPI Increased in April, Will Continue in May
Clear Capital: Prices See First Quarterly and Yearly Gain Since August '10
Real Estate Outlook: Pending Home Sales Decline
Mortgage Applications Increase in Latest MBA Weekly Survey
Mortgage Rates in U.S. Fall to Record Lows With 30-Year at 3.67%
Initial Jobless Claims in First Drop in Five Weeks
S&P Revising Commercial Mortgage Ratings After Freeze-Out
S&P to tighten CMBS ratings criteria
Supreme Court Decides RESPA Case On Unearned Fees
Fed proposal would boost bank safety cushions
FHA Disputes Foreclosures Spike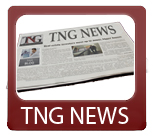 Today's News Synopsis:
This week's video is a slideshow of important events in the world of real estate.  The net worth for the average U.S. household increased in the first quarter according to a report released by the Federal Reserve.  Mortgage rates are at their lowest on record since mortgage finance companies began tracking mortgages back in 1971.  The new bipartisan bill, Preserving American Homeownership Act of 2012, was introduced in the House of Representatives today.
In The News:

DS News – "U.S. Household Net Worth Grows as Debt Shrinks: Fed" (6-8-12)
"Household net worth increased in the first quarter of 2012 due to gains in the stock market, while household debt declined, according to the 2012 first quarter "Flow of Funds" report released by the Federal Reserve Thursday."
Realty Times – "Record-Setting Low Fixed Mortgage Rates Persist" (6-8-12)
"Freddie Mac released the results of its Primary Mortgage Market Survey®, showing average fixed mortgage rates falling to new all-time record lows for the sixth consecutive week amid weak economic and job data helping to keep homebuyer affordability high."
San Francisco Chronicle – "Oakland foreclosed homes to be converted to rentals" (6-8-12)
"An Oakland real estate investment company that converts distressed single-family homes to rentals in California is now focusing on its immediate backyard."
Housing Wire – "New bill directs GSE, FHA principal reduction programs" (6-8-12)
"A bipartisan bill introduced in the House of Representatives Friday would require regulators to craft principal reduction programs for government-backed mortgages."
DS News – "Recovery Still in Place: Capital Economics" (6-8-12)
"Negative reports on the economy may be shaking up confidence, but Capital Economics released a report Friday stating that in their view, the foundations for a sustainable recovery are still in place."
Realty Trac – "CA Foreclosure Bill Package Criticized by the Feds" (6-8-12)
"Being one of the key contributors to the success of the $25 billion federal foreclosure settlement, California Attorney General Kamala Harris had to expect that trying to literally adopt the major components of the federal agreement and make them permanent fixtures in California law was going to face potentially harsh criticism."
San Francisco Chronicle – "Mortgage rates lowest since tracking began in 1971″ (6-8-12)
"U.S. mortgage rates dropped to record lows for a sixth straight week as concerns over slowing job growth pushed investors into the safety of government bonds that guide interest costs."
Housing Wire – "Credit ratings agencies gauge REO-to-rental securitization risk" (6-8-12)
"Credit ratings agencies are exploring ways to evaluate risks in the possible securitization of REO-to-rental cashflows."
Inman – "Realogy ready to go public again" (6-8-12)
"Real estate brokerage and franchise giant Realogy Corp. is preparing to go public again, nearly six years after the company was taken private by a hedge fund at the height of the housing boom."
Riverside, California hard money loan closed by The Norris Group private lending. Real estate investor received loan for $90,000 on a 4 bedroom, 2 bathroom home appraised for $150,000.
Bruce Norris of The Norris Group will be at the NSDREI 8th Anniversary Dinner Party Tuesday, June 19, 2012.
Bruce Norris of The Norris Group will be at the AREAA 2012 Home Buyer & Real Estate Investment Fair Saturday, July 21, 2012.
The Norris Group posted a new event.  Bruce Norris of The Norris Group will be at the InvestClub for Women Tuesday, September 18, 2012.
Looking Back:
Inman news reported that home prices actually rose in April and May after bottoming out the month prior, despite reports of double-dipping.  Housing Wire said the Treasury Department should not have expected the money back it paid to Fannie Mae and Freddie Mac.  Mortgage applications saw a decrease of .4% according to the Mortgage Bankers Association, and the value of homes fell 8% according to a report by Zillow.
For more information about The Norris Group's California hard money loans or our California Trust Deed investments, visit the website or call our office at 951-780-5856 for more information. For upcoming California real estate investor training and events, visit The Norris Group website and our California investor calendar. You'll also find our award-winning real estate radio show on KTIE 590am at 6pm on Saturdays or you can listen to over 170 podcasts in our free investor radio archive.
Tags: bruce norris, Capital Economics, Department of Housing and Urban Development, fannie mae, federal housing administration, Federal Housing Finance Agency, Federal Reserve, freddie mac, Oakland, Primary Mortgage Market Survey, Realogy, securitization, the norris group