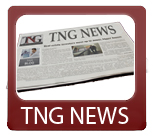 Today's News Synopsis:
Four large federal agencies will be closed tomorrow due to budget cuts that went into effect March 1.  Sales of new homes in the U.S. increased last month by 2.3% to 454,000, their second-highest level since 2008.  Home prices also increased 7.2% for the whole year through March, their largest increase since May 2006.
In The News:

DS News - "First-Time Jobless Claims Fall; Sequester Cuts Ongoing Claims" (5-23-13)
"First-time claims for unemployment insurance for the week ended May 18 dropped 23,000 to, 340,000 from the highest level since the end of March the Labor Department reported Thursday."
Bloomberg – "New U.S. Home Sales Rose to Second-Highest Level Since 2008″ (5-23-13)
"Sales of new U.S. homes climbed in April to the second-highest level in almost five years as lower borrowing costs and job gains drew more buyers into the market."
CNN Money - "4 federal agencies to shut Friday" (5-23-13)
"Got a question about tax refunds, polluters or subsidized housing? Don't expect an answer this Friday.  That's because four federal government agencies will be closed on Friday, including the Internal Revenue Service, the Department of Housing and Urban Development, the Environmental Protection Agency and the White House Office of Management and Budget."
Housing Wire - "OIG urges for GSE reform to determine best course of action for housing" (5-23-13)
"Initially, the Federal Housing Finance Agency understood the conservatorships of the enterprises to be more of a temporary time out to stabilize the mortgage market."
DS News – "Millions of Above-Water Borrowers Lack Enough Equity to Move" (5-23-13)
"The number of homeowners underwater on their mortgages continued to fall in Q1, but millions still lack enough equity to afford to move, Zillow revealed in its first-quarter Negative Equity Report."
Bloomberg – "U.S. House Prices Rose 7.2% in Year Through March" (5-23-13)
"U.S. house prices rose 7.2 percent in the year through March, the biggest gain since May 2006, the Federal Housing Finance Agency said."
Housing Wire - "Fixed-mortgage rates continue to rise: Freddie Mac" (5-23-13)
"Fixed-mortgage rates jumped for the third consecutive week, which should further aid home sales and construction in coming weeks, Freddie Mac said in a report Thursday."
DS News - "Income, Transactions Improve for Commercial Realtors" (5-23-13)
"The National Association of Realtors (NAR) reported members who practice commercial real estate saw median income rise to the highest level since 2008, reflecting progress in the commercial sector."
Riverside, California hard money loan closed by The Norris Group private lending. Real estate investor received loan for $105,000 on a 3 bedroom, 2 bathroom home appraised for $173,000.
Bruce Norris of The Norris Group will be presenting How to Make a Million in the Next 24 Months in Orange on Saturday, June 1, 2013.
Bruce Norris of The Norris Group will be presenting his Free Pre-Event Webinar for California Comeback 2: Fast, Furious & Dangerous with Chino Valley on Friday, June 7, 2013.
Bruce Norris of The Norris Group will be speaking at the Cutting Edge Financial Tactics Brunch in Costa Mesa on Saturday, June 8, 2013.
Looking Back:
The FHFA reported a 0.5% increase in home prices in the first quarter of 2012.  In addition, home sales increased the previous month 3.3% to 343,000, a positive sign for the economy.  The National Association of Realtors believed the housing market would soon be impacted greatly by the baby and echo boomer demographic.
For more information about The Norris Group's California hard money loans or our California Trust Deed investments, visit the website or call our office at 951-780-5856 for more information. For upcoming California real estate investor training and events, visit The Norris Group website and our California investor calendar. You'll also find our award-winning real estate radio show on KTIE 590am at 6pm on Saturdays or you can listen to over 170 podcasts in our free investor radio archive.