Sources: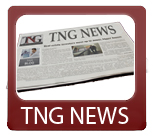 Today's News Synopsis:
Aaron Norris gives the news of the week in the world of real estate in this week's video.  Redfin reported a strong housing market for the month of April with increases in inventory, home sales and prices.  The National Association of Realtors is in danger of experiencing losses in the next three years.
In The News:

Housing Wire - "Bid list indicates first signs of GSE risk reduction" (5-17-13)
"The Federal Housing Finance Agency plans to sell 5% of the illiquid portion of its retained portfolio assets by the end of the year, meaning the collateral Freddie Mac and Fannie Mae had before the conservatorship."
DS News – "CoreLogic Case-Shiller Forecasts Waning Price Appreciation" (5-17-13)
"With housing prices on the rise across the nation, and double-digit increases in some markets, CoreLogic quashes any fears of another housing bubble forming any time soon."
Bloomberg – "Wells Fargo Cites New Facts in Bid to Disband Plaintiffs" (5-17-13)
"Wells Fargo & Co. (WFC), citing "new facts," asked a judge to revoke the class-action status he bestowed on a suit by institutional investors who claimed the bank marketed a risky securities-lending program as safe."
Inman - "NAR could be in the red for the next 3 years" (5-17-13)
"A budget proposal for the National Association of Realtors projects the trade group will run at a loss for the next three years."
Realty Times - "Mortgage Rates Move Higher for Second Consecutive Week" (5-17-13)
"In Freddie Mac's results of its Primary Mortgage Market Survey® (PMMS®), fixed-rate mortgage rates followed U.S. Treasury bond yields higher this week on signs of stronger consumer spending."
DS News - "Redfin Reports Gains in Inventory, Sales, and Prices for April" (5-17-13)
"The housing market came out of April in a particularly strong position, according to Redfin's latest Real-Time Price Tracker, with prices, sales, and inventory posting gains across the country."
Housing Wire - "FHFA director nomination may be pushed to back burner" (5-17-13)
"The IRS scandal brewing in Washington D.C. may prompt Senate Republicans to put Rep. Mel Watt's nomination to lead the FHFA on the back burner for now, analysts with Compass Point Research & Trading said this week."
Realty Times - "Here We Go: Building Booming and Home Prices Rising" (5-17-13)
"In the first quarter of 2013 our economy grew by 2.5 percent. While some were disappointed with that figure because it fell short of the consensus estimate of 3.0 percent, it's still a sign of better times, according to Corelogic.com."
Riverside, California hard money loan closed by The Norris Group private lending. Real estate investor received loan for $133,000 on a 3 bedroom, 2 bathroom home appraised for $194,000.
Bruce Norris of The Norris Group presented Poised to Pop: Quadrant Four Has Arrived with Chino Valley TODAY.
Bruce Norris of The Norris Group will be presenting How to Make a Million in the Next 24 Months in Orange on Saturday, June 1, 2013.
Bruce Norris of The Norris Group will be presenting his Free Pre-Event Webinar for California Comeback 2: Fast, Furious & Dangerous with Chino Valley on Friday, June 7, 2013.
Looking Back:
Jobless claims remained at 370,000 despite economists predicting they would decrease to 365,000 the previous week.  The number of people who could afford to buy a home was at its highest on record at 77.5%.  At the same time, foreclosures were at their lowest in five years.
For more information about The Norris Group's California hard money loans or our California Trust Deed investments, visit the website or call our office at 951-780-5856 for more information. For upcoming California real estate investor training and events, visit The Norris Group website and our California investor calendar. You'll also find our award-winning real estate radio show on KTIE 590am at 6pm on Saturdays or you can listen to over 170 podcasts in our free investor radio archive.