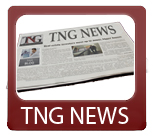 Today's News Synopsis:
The NAHB reported builder confidence increased three points to 44, while at the same time the number of affordable homes decreased to 73.7% from 74.9% in the first quarter.  The Mortgage Bankers Association reported a 7.3% decrease in mortgage applications from last week.  HOPE NOW reported 245,000 loan mods were completed in the first quarter, a 20% increase from the first quarter of 2012.
In The News:

NAHB - "Builder Confidence Improves in May" (5-15-13)
"Builder confidence in the market for newly built, single-family homes improved three points to a 44 reading on the National Association of Home Builders/Wells Fargo Housing Market Index (HMI) for May, released today."
Mortgage Bankers Association – "Mortgage Applications Decrease in Latest MBA Weekly Survey" (5-15-13)
"Mortgage applications decreased 7.3 percent from one week earlier, according to data from the Mortgage Bankers Association's (MBA) Weekly Mortgage Applications Survey for the week ending May 10, 2013."
DS News - "U.S. Households Barely Out of Financial Distress in Q1″ (5-15-13)
"U.S. households experienced higher levels of financial distress in the first quarter as they faced budget constraints and a drop in the savings rate, according to the CredAbility Consumer Distress Index."
Housing Wire - "Hope Now: 245,000 loan mods completed in 1Q" (5-15-13)
"Hope Now, a private alliance of mortgage servicers, insurers and nonprofit counselors, released data showing 245,000 homeowners benefited from permanent loan modifications in the first quarter of 2013."
Realty Trac - "Where Are The Real Estate Buyers?" (5-15-13)
"The news on the real estate front is surely looking good. Compared with a year ago, prices are up, sales are higher, and yet more than a few people worry that today's good news really signals little more than a short-term financial oddity."
DS News - "Home Affordability Index Slips in Q1, but Remains Strong" (5-15-13)
"As interest rates stay low, housing affordability across the country remained strong in the first quarter but showed signs of weakening, according to data from the National Association of Home Builders (NAHB)/ Wells Fargo Housing Opportunity Index (HOI)."
Housing Wire - "Title II misses Dodd-Frank's too big to fail goals" (5-15-13)
"A provision of Dodd-Frank designed to protect taxpayers from future bank bailouts caused a stir on Capitol Hill Wednesday.  Title II of the Dodd-Frank Act has analysts wondering if procedures designed to deal with troubled financial firms will be ineffective in curtailing excessive risk taking."
Realty Times – "Growing Confidence About Home Prices Too Little Too Late" (5-15-13)
"Home prices have been rising for more than a year, but a majority of consumers are just getting around to expecting home prices to rise over the next year."
DS News – "Report Examines Price Improvements by Region" (5-15-13)
"The recent rebound in residential real estate investment and housing prices is proving the old adage, 'Real estate is local'.  While national indexes paint a picture of a recovering housing market, a closer look reveals quite a wide range of activity across the country."
Rialto, California hard money loan closed by The Norris Group private lending. Real estate investor received loan for $77,000 on a 2 bedroom, 1 bathroom home appraised for $127,000.
Bruce Norris of The Norris Group will be presenting Poised to Pop: Quadrant Four Has Arrived with Asian REIA TODAY.
Bruce Norris of The Norris Group will be presenting Poised to Pop: Quadrant Four Has Arrived with TIGAR on Thursday, May 16, 2013.
Bruce Norris of The Norris Group will be presenting Poised to Pop: Quadrant Four Has Arrived with Chino Valley on Friday, May 17, 2013.
Looking Back:
According to NAHB, builder confidence increased this month by five points to a level of 29.  However, at the same time the amount of homes remodeled decreased in March 1%, although they were still at high levels.  The number of listed homes on sale decreased 21% from the previous year.
For more information about The Norris Group's California hard money loans or our California Trust Deed investments, visit the website or call our office at 951-780-5856 for more information. For upcoming California real estate investor training and events, visit The Norris Group website and our California investor calendar. You'll also find our award-winning real estate radio show on KTIE 590am at 6pm on Saturdays or you can listen to over 170 podcasts in our free investor radio archive.