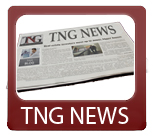 Today's News Synopsis:
According to the latest data from the Mortgage Bankers Association, mortgage applications increased 11.9% from last week.  Nine out of the twelve Federal Reserve districts reported fair economic growth, which was actually down from before when all twelve districts reported growth.  Both Wells Fargo and JP Morgan Chase reported a decrease in mortgage originations as more people are choosing smaller lenders.
In The News:

Housing Wire - "Investors jump on Fannie Mae risk-sharing deal" (1-15-14)
"Fannie Mae priced its second risk sharing deal yesterday, its first of the year, with more expected to come.  Today, on the first day of secondary trading, the deal met with strong investor demand, judging by numbers provided by Interactive Data."
Bloomberg - "Fed Saw 'Moderate' Growth in Most of U.S. on Retailing" (1-15-14)
"The Federal Reserve said "moderate" growth across most of the country last month was buoyed by gains in holiday spending by consumers, an improving labor market and strength in manufacturing."
Mortgage Bankers Association - "Mortgage Applications Increase in Latest MBA Weekly Survey" (1-15-14)
"Mortgage applications increased 11.9 percent from one week earlier, according to data from the Mortgage Bankers Association's (MBA) Weekly Mortgage Applications Survey for the week ending January 10, 2014."
DS News- "Study Finds Real Estate Pros Are True to Their Occupational Creed" (1-15-14)
"It stands to reason that if real estate professionals believe homeownership is a good idea, then they would practice what they preach and own their own homes instead of renting."
Housing Wire - "9 Federal Reserve districts post moderate economic growth" (1-15-14)
"Only nine out of 12 Federal Reserve districts experienced moderate economic growth in the latest Fed Beige Book, but most real estate markets continued to improve from late November to the end of 2013."
Bloomberg - "JPMorgan With Wells Fargo Lose Share to Small Rivals: Mortgages" (1-15-14)
"The two largest U.S. home lenders are feeling the bite of competition from smaller firms as mortgage originations tumble at the fastest rate since 2011."
Housing Wire – "Is San Francisco housing headed for a crash?" (1-15-14)
"In San Francisco, there should be a saying: Buy a home at the right time, sell at the right time."
Bloomberg - "Appraisal Standards for Higher-Risk Mortgages Approved by FDIC" (1-15-14)
"U.S. mortgage lenders will get an additional year to implement new appraisal standards for higher- risk loans after regulators revised the Dodd-Frank Act measure to address concerns raised by financial firms."
Mortgage Professional America - "Industry leaders warn Congress on impact of CFPB rules" (1-15-14)
"Mortgage and housing industry leaders took swipes at the Consumer Financial Protection Bureau's new mortgage rules Tuesday during a congressional hearing."
Perris, California hard money loan closed by The Norris Group private lending. Real estate investor received loan for $98,000 on a 2 bedroom, 2 bathroom home appraised for $143,000.
Bruce Norris of The Norris Group will be presenting his newest talk Secrets to Becoming Wealthy with the Apartment Owners Association in Buena Park TOMORROW, January 16, 2014
Bruce Norris of The Norris Group will be speaking at the CMA 2014 Winter Seminar in Universal City on Thursday, January 30, 2014.
Bruce Norris of The Norris Group will be speaking at the 2014 Real Estate and Tax Strategies Kick-Off Brunch in Buena Park on Saturday, February 1, 2014.
Looking Back:
CoreLogic reported homes prices increased 7.4% in November to their highest in seven years.  An $8.5 billion foreclosure settlement with JP Morgan Chase  finally came to an end, but with it came the layoff of 839 employees.  The housing market was recovering faster than anyone originally thought, leading to many homeowners coming out from underwater.
For more information about The Norris Group's California hard money loans or our California Trust Deed investments, visit the website or call our office at 951-780-5856 for more information. For upcoming California real estate investor training and events, visit The Norris Group website and our California investor calendar. You'll also find our award-winning real estate radio show on KTIE 590am at 6pm on Saturdays or you can listen to over 170 podcasts in our free investor radio archive.