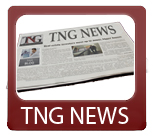 Today's News Synopsis:
The Mortgage Bankers Association reported mortgage applications decreased 1.2% from last week.  New criteria for RMBS qualified and non-qualified mortgages has been finalized by Fitch.  Twenty-nine state housing finance agencies have been awarded $63.1 million by NeighborWorks America to help families and individuals in danger of foreclosure.
In The News:

Housing Wire – "Opposition growing among banks, lawmakers to Camp tax reform proposal" (3-18-14)
"Banking associations, leading financial institutions and now a number of House Republicans are coming out with grave concerns and – in the case of some big banks – outright if still quiet opposition to a comprehensive tax overhaul being proposed by the head of the House Ways and Means Committee."
Los Angeles Times - "Southern California is a real estate seller's market this spring" (3-19-14)
"As the busy spring real estate season gets into gear, sellers appear to have the upper hand across much of Southern California."
DS News – "Fitch Finalizes U.S. RMBS Qualified and Non-Qualified Mortgage Criteria" (3-19-14)
"Fitch Ratings announced it has finalized its criteria for analyzing loans securing U.S. residential mortgage-backed securities (RMBS) under the new qualified mortgage (QM) and Ability-to-Repay rule (the Rule) recently adopted by the Consumer Financial Protection Bureau (CFPB)."
CNN Money - "Stocks flat as investors wait for Yellen" (3-19-14)
"It's Janet Yellen's first meeting in charge of the Fed and investors are looking forward to hearing from her after the meeting."
Mortgage Bankers Association - "Mortgage Applications Decrease in Latest MBA Weekly Survey" (3-19-14)
"Mortgage applications decreased 1.2 percent from one week earlier, according to data from the Mortgage Bankers Association's (MBA) Weekly Mortgage Applications Survey for the week ending March 14, 2014."
Housing Wire - "S&P upgrade pushes Assured Guaranty to top of monoline hill" (3-19-14)
"Good news for monoline Assured Guaranty (AGO) as Standard & Poor's Ratings Services raised to AA Stable Outlook from AA- Stable Outlook the financial strength ratings for the company's principle operating subsidiaries, giving it the highest ratings in the industry from national ratings firms."
DS News - "$63.1 Million Awarded to Stave Off Foreclosures" (3-19-14)
"NeighborWorks America announced Tuesday in a press release that $63.1 million had been awarded to 29 state housing finance agencies, 18 HUD-approved housing counseling intermediaries, and 67 community-based NeighborWorks organizations."
Inman - "Zillow: Market conditions growing more local" (3-19-14)
"Different regions will offer diverging levels of negotiating power for buyers and sellers across the country heading into the spring homebuying season, signaling advancement toward a healthier housing market where market conditions tend to be local rather than national, according to a recent analysis by Zillow."
Los Angeles, California hard money loan closed by The Norris Group private lending. Real estate investor received loan for $235,000 on a 2 bedroom, 1 bathroom home appraised for $381,000.
Bruce Norris of The Norris Group will be giving his California Real Estate Market Update with the Downey Association of Realtors on Wednesday, April 2, 2014.
Bruce Norris of The Norris Group will be presenting his Norris Group Property Buying Boot Camp in Riverside Tuesday through Thursday, April 8-10, 2014.
Bruce Norris of The Norris Group will be presenting his newest talk Secrets to Becoming Wealthy with FIBI Pasadena on Thursday, April 10, 2014.
Looking Back:
The U.S. Census Bureau reported the number of housing starts increased 0.8% to 917,000 the previous month.  200,000 homes were brought out of negative equity in the fourth quarter of 2012, bringing the total over the whole year to 1.7 million.  Edward DeMarco announced he would like to see the GSEs slowly dissolved over the next five years.
For more information about The Norris Group's California hard money loans or our California Trust Deed investments, visit the website or call our office at 951-780-5856 for more information. For upcoming California real estate investor training and events, visit The Norris Group website and our California investor calendar. You'll also find our award-winning real estate radio show on KTIE 590am at 6pm on Saturdays or you can listen to over 170 podcasts in our free investor radio archive.