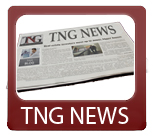 Today's News Synopsis:
Mortgage rates are at 3.49% for 30-year mortgages and 2.8% for 15-year, new record lows according to Freddie Mac.  Unemployment claims decreased 35,000 for the week ended July 21 and were at 353,000.  Pending home sales decreased 1.4% last month despite showing an increase the month prior.

In The News:

DS News – "Lack of Inventory Blamed for June's Dip in Pending Home Sales" (7-26-12)
"In another sign the housing sector may be languishing – again – the Pending Home Sales Index (PHSI) dipped 1.4 percent in June to 99.3 from a downwardly revised 100.7 in May, the National Association of Realtors reported Thursday."
Housing Wire – "Mortgage rates drop to historic lows" (7-26-12)
"Market concern over the strength of the economic recovery took Treasury yields to new depths, causing both 30- and 15-year fixed-rate mortgages to continue tumbling to historic lows."
CNN Money – "Jobless claims fall " (7-26-12)
"First-time claims for unemployment benefits fell last week, but whether this signals strength in the broader job market remains to be seen."
Bloomberg – "Pending Sales of U.S. Homes Unexpectedly Fell 1.4% in June" (7-26-12)
"Contracts to purchase previously owned homes unexpectedly dropped in June for the second time in the last three months, a sign of limited momentum in housing."
Inman – "NAR urges lenders to release REOs" (7-26-12)
"The National Association of Realtors today urged lenders to release any bank-owned properties that have been held back in markets with inventory shortages, blaming a shortage of homes as a factor in a 1.4 percent decline in pending home sales from May to June."
Housing Wire – "Morgan Stanley: Shadow inventory sheared 35% from peak" (7-26-12)
"The shadow inventory of homes likely to be sold after foreclosure declined by 35% since the peak reached two years ago, according to Morgan Stanley ($13.09 0.13%) researchers."
DS News – "Oregon Bill Lets Homeowners Meet Lender Face-to-Face with Mediator" (7-26-12)
"In Oregon, homeowners who are falling behind on payments can talk face-to-face with their lender to work out an agreement outside of foreclosure."
Realty Times – "Returning Veterans Hunker Down In Hostile Housing Market" (7-26-12)
"The Center For Housing Policy (CFHP) offers the latest in a flurry of recent studies that reveal how those who bravely serve to protect the nation – as well as the nations of others – face a steep, uphill battle at home, in the housing market."
NAHB – "Remodeling Marketing Index Adjusts Downward from Recent High, Future Market Activity Steady" (7-26-12)
"The second quarter results of the Remodeling Market Index (RMI) slipped under pressure from a softening labor market, according to the National Association of Home Builders (NAHB), dropping two points to 45. The downward adjustment comes after the RMI reached 48 twice in 2011, the highest reading since 2006."
Housing Wire – "Geithner to work with Sen. Merkley on latest mortgage refi plan" (7-26-12)
"Treasury Secretary Timothy Geithner said he would look into launching pilot programs for a new idea to help more than 8 million underwater borrowers refinance."
Pacoima, California hard money loan closed by The Norris Group private lending. Real estate investor received loan for $175,000 on a 4 bedroom, 2 bathroom home appraised for $297,000.
Bruce Norris of The Norris Group will be at the Inland Empire Investors Forum Tuesday, August 28, 2012.
Bruce Norris of The Norris Group will be at the Los Angeles Commercial Real Estate Forum Thursday, August 30, 2012.
Bruce Norris of The Norris Group will be at the Real Estate Investment Expo in Santa Clara Saturday, September 8, 2012.
Looking Back:
The prices of homes decreased 4.5% year over year, but on a positive note they increased on a monthly basis for two months straight.  The San Francisco Chronicle reported the sale of new homes decreased 1% for the second straight month in 2011.  Ocwen Financial created a new loan modification program to help owners whose homes were underwater.
For more information about The Norris Group's California hard money loans or our California Trust Deed investments, visit the website or call our office at 951-780-5856 for more information. For upcoming California real estate investor training and events, visit The Norris Group website and our California investor calendar. You'll also find our award-winning real estate radio show on KTIE 590am at 6pm on Saturdays or you can listen to over 170 podcasts in our free investor radio archive.