Sources:
Third Quarter Commercial/Multifamily Mortgage Originations Down 7 Percent from Q3 2011
Drop in U.S. mortgage delinquency rates led by California, Arizona
CoreLogic: Rising house prices linked to rental demand
Housing market in Southern California makes October gains
October 2012 Real Estate Data
Uncertainty, QE3 push mortgage rates to new lows
Nationwide Housing Affordability Improves in Third Quarter
Deutsche Bank, Goldman Sachs Lose Bid for Securities Suit Dismissal
BofA offers 30,000 borrowers $4.75 billion in principal reductions
Bernanke: Housing is not out of the woods, lending remains too tight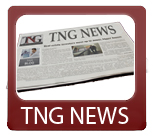 Today's News Synopsis:
In this week's video, Aaron Norris gives the news of the week in the world of real estate and other big news of the week.  In order to help improve borrower relief and finances, the FHA recently announced they will be raising annual premiums by 10 basis points in addition to selling 10,000 delinquent loans.  Treasury 10-year note yields are at their lowest in 10 weeks according to a recent announcement by President Obama at a meeting to discuss the fiscal cliff.
In The News:

Housing Wire– "FHA splits REOs from pre-foreclosures" (11-16-12)
"The audit for the Federal Housing Administration found the mutual insurance fund short a projected $13.48 billion. However, it could have been worse, if not for the separation of REOs and pre-forelcosures on FHA books."
Mortgage Bankers Association– "MBA Chairman Debra Still Reacts to FHA Actuarial Report" (11-16-12)
"Debra W. Still, CMB, Chairman of the Mortgage Bankers Association (MBA), issued the following statement today reacting to the release of the Federal Housing Administration's (FHA) actuarial report on the Mutual Mortgage Insurance (MMI) Fund for single family programs (which differs from the GI/SRI fund that supports FHA's multifamily programs)."
DS News – "Homeownership Remains Low Despite Decreasing Burden of Owning" (11-16-12)
"The landscape of homeownership has undergone significant changes in recent years: The homeownership rate has declined, but so has the cost burden of owning a home."
Bloomberg– "U.S. 10-Year Yields Fall to 10-Week Low on Fiscal Cliff" (11-16-12)
"Treasury 10-year note yields declined to a 10-week low as President Barack Obama convened a meeting with lawmakers to work on the so-called fiscal cliff."
CNN Money– "FHA exhausts reserves" (11-16-12)
"The Federal Housing Administration has exhausted its reserves, forcing it to institute another round of measures to shore up its finances."
Housing Wire– "MBIA claims could cost BofA $4 billion in rescission damages" (11-16-12)
"No matter how you cut the cake, Bank of America ($9.06 -0.03%) could be on the hook for billions of dollars in damages as the mega bank fights the claims of bond insurer MBIA ($6.96 0%) in court."
DS News– "GSE Announces Winter Bonus for Agents Who Sell HomeSteps Homes" (11-16-12)
"Agents who sell HomeSteps homes, or Freddie Mac-owned residences, are eligible for winter bonuses."
Bloomberg– "FHA Will Boost Premiums, Sell Mortgages to Improve Finances" (11-16-12)
"The Federal Housing Administration will raise annual premiums by 10 basis points, sell 10,000 delinquent loans per quarter and boost relief for borrowers as part of a plan to improve the agency's finances, U.S. Housing and Urban Development Secretary Shaun Donovan said today."
Valley Center, California hard money loan closed by The Norris Group private lending. Real estate investor received loan for $160,000 on a 2 bedroom, 1 bathroom home appraised for $255,000.
Bruce Norris of The Norris Group will be at the Investors Workshops at the Doubletree Hotel in Orange on Wednesday, November 28, 2012.
Bruce Norris of The Norris Group will be at the NSDREI Holiday Christmas Party at the El Camino Country Club in Riverside on Sunday, December 2, 2012.
Bruce Norris of The Norris Group will be presenting the 7 Profit Centers for 2012 and Beyond with SDCIA at the Scottish Rite Center in San Diego on Tuesday, December 11, 2012.
Looking Back:
In a big story in the news, home-builder confidence rose to 20 points in November 2011, the highest it had been since May 2010.  According to the latest Mortgage Application Survey, mortgage applications were down 10% from the previous week, although mortgage rates remained relatively the same.  Rentals in Southern California increased for the 14th straight month.
For more information about The Norris Group's California hard money loans or our California Trust Deed investments, visit the website or call our office at 951-780-5856 for more information. For upcoming California real estate investor training and events, visit The Norris Group website and our California investor calendar. You'll also find our award-winning real estate radio show on KTIE 590am at 6pm on Saturdays or you can listen to over 170 podcasts in our free investor radio archive.