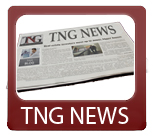 Today's News Synopsis:
The number of bank failures increased to 49 this week with the closure of two more banks in Illinois and Florida.  Home prices increased 2.9% in October, while rentals increased 5.1% from last year.  Several real estate companies are banding together to provide relief for the victims of Hurricane Sandy.
In The News:

DS News- "MetLife Agrees to Sell Servicing Portfolio to JPMorgan" (11-5-12)
"The country's largest life insurance provider announced it is selling its mortgage servicing portfolio to one of the country's biggest mortgage servicers."
Housing Wire- "October home prices rise 2.9% as rents soar above 5%" (11-5-12)
"Home prices rose 2.9% over last year in October, but had nothing on the rental market which saw rates rise 5.1% from 2011 levels, Trulia said Monday."
Realty Times – "Real Estate Outlook: Pending Sales Little Unchanged " (11-5-12)
"Pending home sales remained mostly unchanged in September, but are holding higher than year ago levels."
Bloomberg- "FHA Said to Set Stage for Treasury Draw as Losses Mount" (11-5-12)
"The Federal Housing Administration, faced with continuing losses from the housing bubble, will issue a financial analysis next week setting the stage for what could be its first draw from the U.S. Treasury in its 78-year history, according to three people briefed on the report."
Housing Wire- "Bank of America doubles repurchase risk exposure" (11-5-12)
"Bank of America ($9.69 -0.16%) doubled exposure to unresolved mortgage-buyback risk in the first nine months of the year as more putback claims surfaced."
Inman- "Real estate companies join Sandy relief efforts" (11-5-12)
"Realtors and real estate companies — many of them hard hit by Hurricane Sandy themselves — are bolstering official relief efforts for storm victims with initiatives of their own."
DS News- "Goldman Sachs Asks Court to Dismiss Class Action Securities Suit " (11-5-12)
"Goldman Sachs is asking the U.S. Supreme Court to dismiss a mortgage securities class action lawsuit that the company says could cost Wall Street tens of billions of dollars, according to a report from Reuters."
Los Angeles Times- "Sellers' return to housing market could be slow, surveys indicate" (11-5-12)
"When will sellers return? That's a burning question in residential real estate circles these days as inventory has fallen and the market has grown increasingly competitive."
Inman- "Zillow buying mortgage pricing engine" (11-5-12)
"Real estate information marketplace Zillow Inc. says it has an agreement to acquire mortgage product and pricing engine Mortech Inc. that will accelerate the development of Zillow's Mortgage Marketplace."
DS News- "Two Bank Failures Raise 2012 Total to 49″ (11-5-12)
"The FDIC added two more banks to this year's failed bank list Friday, bringing the total year-to-date to 49."
Riverside, California hard money loan closed by The Norris Group private lending. Real estate investor received loan for $195,000 on a 5 bedroom, 4 bathroom home appraised for $332,000.
Bruce Norris of The Norris Group will be at the OCRE Forum at the Chinese Cultural Center in Riverside on Wednesday, November 7, 2012.
Bruce Norris of The Norris Group will be at the Investors Workshops at the Doubletree Hotel in Orange on Wednesday, November 28, 2012.
Bruce Norris of The Norris Group will be at the NSDREI Holiday Christmas Party at the El Camino Country Club in Riverside on Sunday, December 2, 2012.
For more information about The Norris Group's California hard money loans or our California Trust Deed investments, visit the website or call our office at 951-780-5856 for more information. For upcoming California real estate investor training and events, visit The Norris Group website and our California investor calendar. You'll also find our award-winning real estate radio show on KTIE 590am at 6pm on Saturdays or you can listen to over 170 podcasts in our free investor radio archive.