Sources:
October pending and distressed sales report
October Marks 12 Months of Home Value Increases
Sustained home price gains show strength of recovery
Sales of New U.S. Homes Fell 0.3% in October
New-home sales up 17.2 percent from a year ago
Pending home sales reach five-year high
GDP Up 2.7% in Q3, Corporate Profits Grow
Initial Unemployment Claims Fall as Sandy's Impact Dissipates
Home Equity Loans Make Comeback Fueling U.S. Spending
Bankrate: Consumers Less Positive About Personal Finances
Zig Ziglar
Rising Prices Could Lift 3.5M Homeowners Out of Negative Equity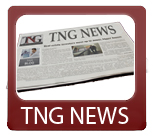 Today's News Synopsis:
Aaron Norris of the Norris Group provides the news of the week for the world of real estate.  With little change in personal income, consumer spending decreased 0.2% after increasing 0.8% in September.   Over 90,000 loans were refinanced by Fannie Mae and Freddie Mac through the HARP program last September.  The total number of loans refinanced through the program is now at 1.7 million.
In The News:

DS News– "Trulia: Housing Recovery Nears Halfway Mark" (11-30-12)
"The housing recovery is nearly halfway complete, according to Trulia's Housing Barometer, which in October posted its largest increase since it began tracking recovery 18 months ago."
Bloomberg– "Goldman Pushes Subprime ABX Index as Housing Rebounds: Mortgages" (11-30-12)
"Goldman Sachs (GS) Group Inc., which survived the U.S. real estate collapse five years ago with the help of derivative bets against subprime mortgages, is promoting the opposite trade to clients as housing recovers"
CNN Money– "Consumer spending drops as income stalls" (11-30-12)
"Consumers spent less in October, as income growth stalled.  The Commerce Department reported Friday that consumer spending fell 0.2% after an 0.8% jump in September."
Realty Times– "Mortgage Rates Virtually Unchanged" (11-30-12)
"In Freddie Mac's results of its Primary Mortgage Market Survey®, fixed mortgage rates were virtually unchanged and remaining near their record lows amid growing concerns around the fiscal cliff."
Housing Wire– "Barclays down plays chance of FHA Treasury draw" (11-30-12)
"Barclays Capital ($15.83 0.17%) does not expect any significant changes to the Federal Housing Administration, and downplays the chance of a Treasury draw, despite headlines suggesting otherwise based on the recent actuarial report."
DS News – "Sandy Crashes October Income, Spending" (11-30-12)
"Consumer spending fell $20.2 billion in October as personal income remained relatively flat, the Bureau of Economic Analysis (BEA) reported Friday."
Realty Trac– "Win the Foreclosure Bidding Wars" (11-30-12)
"Buying foreclosures with retirement funds provides real estate investors with tax benefits and the ability to diversify their retirement investing — in any market."
DS News– "HARP's Numbers Continue to Climb Since Revisions" (11-30-12)
"Fannie Mae and Freddie Mac refinanced more than 90,000 mortgages through the Home Affordable Refinance Program (HARP) in September, bringing the program's total reach to 1.7 million since its inception in 2009, according to the latest refinance report from the Federal Housing Finance Agency."
Lancaster, California hard money loan closed by The Norris Group private lending. Real estate investor received loan for $54,000 on a 3 bedroom, 2 bathroom home appraised for $90,000.
Bruce Norris of The Norris Group will be at the NSDREI Holiday Christmas Party at the El Camino Country Club in Riverside on Sunday, December 2, 2012.
Bruce Norris of The Norris Group will be presenting his newest talk Poised to Pop: Quadrant Four Has Arrived at the Scottish Rite Center in San Diego on Tuesday, December 11, 2012.
The Norris Group will be holding their Distressed Property Boot Camp from January 29-31, 2012.
Looking Back:
According to the Los Angeles Times, the Federal Reserve and five major central banks were hoping to help solve the debt crisis by joining together to help European lenders obtain money more easily.  In other news, Bloomberg reported a 10.4% increase in pending home sales.   According to the latest MBA Weekly Mortgage Applications Survey, mortgage applications decreased over 11% from the previous week.
For more information about The Norris Group's California hard money loans or our California Trust Deed investments, visit the website or call our office at 951-780-5856 for more information. For upcoming California real estate investor training and events, visit The Norris Group website and our California investor calendar. You'll also find our award-winning real estate radio show on KTIE 590am at 6pm on Saturdays or you can listen to over 170 podcasts in our free investor radio archive.