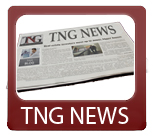 Today's News Synopsis:
Home sales increased throughout all of California last month according to the California Association of Realtors.  However, at the same time homes are becoming less affordable with the increase in home prices.  Redfin surveyed almost 2,000 home sellers, and the results showed more people are not as eager to sell their homes with the increase in home prices.

In The News:

Housing Wire – "Treasury may accelerate TARP bank exits" (8-20-12)
"The Treasury Department may offer more stock it holds in bailed out banks as profits from its sales in larger firms cover the losses, according to some analysts."
DS News – "Expectation for Prices to Rise Deters Would-Be Sellers: Survey" (8-20-12)
"After surveying more than 1,800 active home sellers, Redfin found that its customers are holding back from selling now because they believe patience will pay off in the form of higher offers for their home."
Realty Times – "Real Estate Outlook: Housing Affordability Posts Marginal Decline" (8-20-12)
"Home prices strengthened in the second quarter of this year, leading to a slight decline in housing affordability. Ninety-two percent of metro areas posted gains in home prices."
Bloomberg – "Trulia Files for $75 Million Initial Public Offering" (8-20-12)
"Trulia Inc., an Internet startup focused on residential real estate, filed to raise $75 million in an initial public offering, aiming to capitalize on an improving U.S. housing marketw."
Inman – "Proposed mortgage rules would preserve points and fees" (8-20-12)
"Mortgage lenders would have to give consumers the option of a no-point, no-fee loan under proposed rules put forward by the Consumer Financial Protection Bureau with the intention of helping consumers understand mortgage costs and comparison shop."
Housing Wire – "Obama to renew push for wider mortgage refinance plan" (8-20-12)
"The Obama administration will renew efforts to pass a wider refinance plan for more underwater homeowners when Congress reconvenes in September."
Los Angeles Times – "Lowe's profit drops 10% in second quarter" (8-20-12)
"Home improvement chain Lowe's Cos. reported that profit dropped 10% in the second quarter because of  weak sales and competition from rivals."
DS News – "Golden State Sees Overall July Growth in Sales, Prices" (8-20-12)
"True to the state's nickname, California's housing market posted a gold-medal performance for July."
Housing Wire – "New Jersey looks to speed foreclosures on abandoned homes" (8-20-12)
"A New Jersey state senate bill that would allow financial firms to expedite the foreclosure process on abandoned, vacant homes is advancing after making it out of committee."
Hesperia, California hard money loan closed by The Norris Group private lending. Real estate investor received loan for $54,000 on a 3 bedroom, 2 bathroom home appraised for $90,000.
Bruce Norris of The Norris Group will be at the Inland Empire Investors Forum Tuesday, August 28, 2012.
Bruce Norris of The Norris Group will be at the Los Angeles Commercial Real Estate Forum Thursday, August 30, 2012.
Bruce Norris of The Norris Group will be at the Real Estate Investment Expo in Santa Clara Saturday, September 8, 2012.
For more information about The Norris Group's California hard money loans or our California Trust Deed investments, visit the website or call our office at 951-780-5856 for more information. For upcoming California real estate investor training and events, visit The Norris Group website and our California investor calendar. You'll also find our award-winning real estate radio show on KTIE 590am at 6pm on Saturdays or you can listen to over 170 podcasts in our free investor radio archive.