Sources:
Prices Up Again in May, Trend Will Continue into June: CoreLogic
Construction Spending in U.S. Climbs to More Than Two-Year High
CMBS delinquencies up for fourth-straight month
Mortgage rates smash old record
Apartment Rents in U.S. Rise Most Since 2007 as Vacancy Falls
Barclays Chairman Steps Down Amid Scandal
Barclays Loses Two More in LIBOR Scandal Backlash
FHFA Announces Next Steps in REO Pilot Program
Countrywide Loans Sought Favor With Fannie Mae, Report Says
Homeowner Bill of Rights Passes in California, Advocates Applaud Victory after Three Years of Legislative Battles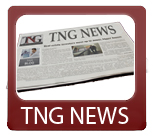 Today's News Synopsis:
In this week's video, Aaron Norris gives the news of the week in the world of real estate and other big news of the week.  The Labor Department reported disappointing numbers for job growth last month with only 80,000 jobs added.  Fannie Mae and Freddie Mac will continue to focus their attention on repurchase claims, only now they will be working with smaller banks rather than the large institutions.
In The News:

DS News – "Nation Adds a Weak 80,000 Jobs in June, Unemployment Rate Flat " (7-6-12)
"The nation added 80,000 jobs in June, the Labor Department reported Friday."
Realty Times – "Sunny Forecast For The Real Estate Market, Optimism Growing Among Some" (7-6-12)
"The real estate market has had an ominous cloud looming for a long while with sunshine trying to break through. Now, according to a recently released second quarter survey by HomeGain, optimism is growing and a sunnier forecast is anticipated by some."
Housing Wire – "Mortgage servicers modify 70% of HAMP-eligible second liens" (7-6-12)
"Mortgage servicers started modifications on 70% of the second liens eligible for the Home Affordable Modification Program, but many are still left out, according to Treasury Department data released Friday."
Inman – "CoreLogic patent win withstands appeal" (7-6-12)
"A federal appeals court has affirmed a lower court decision dismissing a patent infringement suit against a multiple listing service software vendor and invalidating the patent at issue."
Realty Trac – "LIBOR: Rigged Interest Rates, Rigged Real Estate" (7-6-12)
"On Monday, the chairman of Barclays, Marcus Agius, resigned after the British bank agreed to pay $450 million to settle findings that it — and other banks — had rigged benchmark interest rates to benefit its own bottom line. Tuesday, Barclays chief executive, Robert Diamond, resigned immediately."
DS News – "HELOC Delinquency Rate Up, All Other Categories Down: ABA" (7-6-12)
"Out of 11 categories of loan types, only home equity lines of credit (HELOC) rose, according to a report from the American Bankers Association (ABA)."
Housing Wire – "Foreclosure reviews less popular in hardest hit states" (7-6-12)
"As a percentage, borrowers in the states least hit by the foreclosure process accepted more foreclosure reviews offered by federal regulators than those in states most impacted by the crisis, according to an analysis of government data."
DS News – "GSEs Shifting Focus on Regional Banks for Repurchase Claims: Fitch " (7-6-12)
"Fitch Ratings released a note Thursday stating that Fannie Mae and Freddie Mac won't be slowing down on repurchase requests and sees a shift in focus from the largest institutions to midtier regional banks."
San Bernardino, California hard money loan closed by The Norris Group private lending. Real estate investor received loan for $73,000 on a 3 bedroom, 2 bathroom home appraised for $123,000.
Bruce Norris of The Norris Group will be at the AREAA 2012 Home Buyer & Real Estate Investment Fair Saturday, July 21, 2012.
Bruce Norris of The Norris Group will be at the InvestClub for Women in Los Angeles Tuesday, September 18, 2012.
The Norris Group posted a new event. Bruce Norris of The Norris Group will be at the InvestClub for Women in Orange County Wednesday, September 19, 2012.
Looking Back:
Bloomberg believed the housing market was recoving at a slower pace due to tighter restrictions and higher standards set by the government.  On a positive note, Inman reported an increase of 6.7% in rental prices, and Realty Times reported mortgage rates remained the same while housing prices showed a slight increase.  In other news, the Republicans introduced a bill to merge Fannie Mae and Freddie Mac into one corporation.
For more information about The Norris Group's California hard money loans or our California Trust Deed investments, visit the website or call our office at 951-780-5856 for more information. For upcoming California real estate investor training and events, visit The Norris Group website and our California investor calendar. You'll also find our award-winning real estate radio show on KTIE 590am at 6pm on Saturdays or you can listen to over 170 podcasts in our free investor radio archive.