Sources:
TransUnion: U.S. Mortgage, Credit-Card Delinquency Rates Decline in 2nd Quarter
Fitch: Mods Bring Down CMBS Delinquency Rate in July
Foreclosure Trends Are Mixed
HOPE NOW Reports 385K Loan Mods in First Half of 2012
Builder Confidence Continues To Improve in August
Paul Ryan favors dissolving Fannie Mae and Freddie Mac
Agencies Propose New Appraisal Rules for Higher-Risk Loans
Appraisals for Higher-Risk Mortgage Loans
Community banks: Growing regulation biggest challenge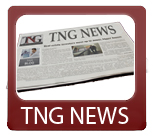 Today's News Synopsis:
In this week's video, Aaron Norris gives the news of the week in the world of real estate and other big news of the week.  The Treasury Department has ordered Fannie Mae and Freddie Mac to come up with a plan that will speed up the process of repaying their money.  The CFPB is proposing new rules to make mortgage costs and origination easier to understand.
In The News:

Bloomberg – "Commercial Rebounding With Less-Than-$5 Million Sales: Mortgages" (8-16-12)
"Sales of small buildings across the U.S. have risen this year to the highest since 2008 as buyers take advantage of prices that have yet to rebound from the property crash and increased access to financing."
Housing Wire – "Treasury aims to speed up Fannie, Freddie payback" (8-17-12)
"The Treasury Department directed Fannie Mae and Freddie Mac to come up with a plan to replace their quarterly dividend payment with all profits going forward."
Realty Times – "Fixed Mortgage Rates Move Higher For Third Consecutive Week" (8-17-12)
"In Freddie Mac's results of its Primary Mortgage Market Survey®, fixed mortgage rates followed long-term Treasury yields higher. This marks the third straight week of fixed mortgage rates moving higher."
AOL Real Estate – "Occupy Our Homes Launches TV Ad Campaign to Fight Foreclosures" (8-17-12)
"Occupy Our Homes, an offshoot of the Occupy Wall Street movement, launched a national ad campaign this week aimed at inspiring beleaguered homeowners to battle foreclosure and eviction."
DS News – "Small to Mid-Size Servicers to Hurt Most from New Rules: Moody's " (8-17-12)
"The Consumer Financial Protection Bureau strikes once more – against the little guy, reports suggest."
Bloomberg – "Trulia Files for $75 Million Initial Public Offering" (8-17-12)
"Trulia Inc., an Internet startup focused on residential real estate, filed to raise $75 million in an initial public offering, aiming to capitalize on an improving U.S. housing market."
Housing Wire – "CFPB proposes loan officer compensation rules" (8-17-12)
"The Consumer Financial Protection Bureau proposed rules on Friday that it says will bring greater accountability to the mortgage origination market and make it easier for consumers to understand mortgage costs."
Hesperia, California hard money loan closed by The Norris Group private lending. Real estate investor received loan for $52,000 on a 3 bedroom, 1 bathroom home appraised for $87,000.
Bruce Norris of The Norris Group will be at the Inland Empire Investors Forum Tuesday, August 28, 2012.
Bruce Norris of The Norris Group will be at the Los Angeles Commercial Real Estate Forum Thursday, August 30, 2012.
Bruce Norris of The Norris Group will be at the Real Estate Investment Expo in Santa Clara Saturday, September 8, 2012.
Looking Back:
The Wall Street Journal reported that the number of homes for sale decreased significantly in several cities, but unfortunately inventory was at its lowest in five years. According to the latest Mortgage Bankers Association survey, mortgage applications increased 7.1% from the previous week, although still not at levels they had been in the past. Los Angeles Times reported layoffs were at the highest they had been in 16 months in the midst of a slow job market.
For more information about The Norris Group's California hard money loans or our California Trust Deed investments, visit the website or call our office at 951-780-5856 for more information. For upcoming California real estate investor training and events, visit The Norris Group website and our California investor calendar. You'll also find our award-winning real estate radio show on KTIE 590am at 6pm on Saturdays or you can listen to over 170 podcasts in our free investor radio archive.