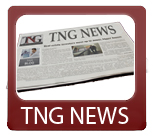 Today's News Synopsis:
According to the latest housing summary, the total amount of for-sale inventory in the United States is at 1.76 million as of October, the lowest in history.  The Mortgage Bankers Association reported a 12.6% increase in mortgage applications last week.  In another big story, 30,000 borrowers were approved for a total of $4.75 billion in principal reductions from Bank of America.
In The News:

Realtor- "October 2012 Real Estate Data" (11-14-12)
"The total US for-sale inventory of single family homes, condos, townhomes and co-ops remained at historic lows, with 1.76 million units for sale in October 2012, down -17.00% compared to a year ago."
Mortgage Bankers Association- "Mortgage Applications Increase in Latest MBA Weekly Survey" (11-14-12)
"Mortgage applications increased 12.6 percent from one week earlier, according to data from the Mortgage Bankers Association's (MBA) Weekly Mortgage Applications Survey for the week ending November 9, 2012."
Housing Wire- "Connecticut lawmakers argue against FHFA g-fee hikes" (11-14-12)
"Connecticut lawmakers sent a letter to the Federal Housing Finance Agency warning a proposed hike to guarantee fees on mortgages acquired by Fannie Mae and Freddie Mac will increase the cost of homeownership."
Realty Times- "Keeping Mortgage Rates Low Spurs Housing Market Recovery" (11-14-12)
"The housing market has returned to life this year as improvements continue to be seen in a variety of sectors. With the third quarter behind us, consumer attitudes have changed for the better as shown by the Thomson Reuters/University of Michigan preliminary reading of consumer sentiment which came in at 84.9, the highest level in five years."
CNN Money- "Nearly 50 million Americans in poverty under alternate measure" (11-14-12)
"There were nearly 50 million Americans living in poverty in 2011, under an alternative measure released by the Census Bureau Wednesday."
DS News- "FDIC to Close Last Temporary Satellite Office" (11-14-12)
"FDIC put a date on the closure of the last of its satellite offices established in the wake of the financial crash."
Housing Wire- "Housing recovery under way, but lending still too tight: FOMC" (11-14-12)
"A housing recovery appears to be under way in the U.S., but the market has yet to fully recover with lending still too tight and the rapid pace of refinancings creating backlogs, the Federal Open Market Committee said in its latest meeting minutes."
Bloomberg- "KKR to Develop Housing Community in Oil-Rich North Dakota" (11-14-12)
"KKR & Co. (KKR), the buyout firm that started a real estate unit last year, plans to develop a housing community in Williston, North Dakota, to meet demand from an influx of workers in the state's booming oil industry."
Housing Wire- "BofA offers 30,000 borrowers $4.75 billion in principal reductions" (11-14-12)
"Bank of America ($9.14 -0.19%) approved 30,000 mortgage customers for principal reductions on first-lien mortgages with a total value of $4.75 billion as part of its consumer-relief mandate under the national mortgage servicing settlement program."
DS News- "California Dual-Tracking Ban Leads to Spike in Cancelled Foreclosures" (11-14-12)
"A specific provision in California's Homeowner Bill of Rights may have led to a surge in foreclosure cancellations, according to a report from ForeclosureRadar."
San Bernardino, California hard money loan closed by The Norris Group private lending. Real estate investor received loan for $72,000 on a 4 bedroom, 2 bathroom home appraised for $128,000.
Bruce Norris of The Norris Group will be at the Investors Workshops at the Doubletree Hotel in Orange on Wednesday, November 28, 2012.
Bruce Norris of The Norris Group will be at the NSDREI Holiday Christmas Party at the El Camino Country Club in Riverside on Sunday, December 2, 2012.
Bruce Norris of The Norris Group will be presenting the 7 Profit Centers for 2012 and Beyond with SDCIA at the Scottish Rite Center in San Diego on Tuesday, December 11, 2012.
Looking Back:
Prices of homes declined across the nation 28.3% since June 2006, according to the latest LPS home price index.  According to Housing Wire, more people were hired in the mortgage industry than were laid off in the third quarter of 2011.  According to Inman, NAR had recently admitted overestimating the number of homes sold.
For more information about The Norris Group's California hard money loans or our California Trust Deed investments, visit the website or call our office at 951-780-5856 for more information. For upcoming California real estate investor training and events, visit The Norris Group website and our California investor calendar. You'll also find our award-winning real estate radio show on KTIE 590am at 6pm on Saturdays or you can listen to over 170 podcasts in our free investor radio archive.