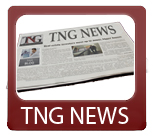 Today's News Synopsis:
Attorney generals are demanding FHA acting director Ed DeMarco to be replaced.  Builder confidence decreased by two points to 44 according to NAHB.  Zillow predicts a 22% increase in home values by the end of 2017.
In The News:

Housing Wire- "Attorneys general call for DeMarco's replacement" (3-18-13)
"Prominent state attorneys general are calling on Capitol Hill to remove Ed DeMarco, the acting director of the Federal Housing Finance Agency, urging for a new permanent director."
DS News – "More than One-Third of Homes Sold Within 2 Weeks: Redfin" (3-18-13)
"More than one-third of homes were taken off the market in two weeks or less last month, Redfin revealed in its most recent monthly housing report."
NAHB – "Builder Confidence Slips Two Notches in March" (3-18-13)
"Builder confidence in the market for newly built, single-family homes paused for a third consecutive month in March, with a two-point reduction to 44 on the National Association of Home Builders/Wells Fargo Housing Market Index (HMI), released today."
Realty Times - "Fiscal Cliff Legislation Saves Tax Credits For Energy-Efficient Upgrades" (3-18-13)
"You need a scorecard to keep up with Washington's budgetary moves these days.  When legislators kept the nation from toppling off a fiscal cliff, they left a host of key housing and mortgage related benefits intact."
DS News - "Industry Experts Predict Price Growth into 2017″ (3-18-13)
"If projections hold out, home values will rise 22 percent cumulatively by the end of 2017, according to Zillow's first-quarter Home Price Expectations Survey."
Housing Wire - "Supreme Court refuses to hear Goldman Sachs RMBS case" (3-18-13)
"The U.S. Supreme Court punted on a chance to hear a case that could have a significant impact on the scope and size of residential mortgage-backed securities cases in the Second Circuit."
DS News - "Report: Impact of Investors on REO Inventory Uneven Across Markets" (3-18-13)
"REO inventory declined at an accelerated pace in 2012 as investor activity intensified, but the impact of the reduction has been uneven across markets, according to an analysis from CoreLogic."
Bloomberg- "Bullish Bets Jump Most Since July as Gold Rebounds: Commodities" (3-18-13)
"Investors increased wagers on a commodity rally by the most in eight months as signs of a U.S. economic recovery bolstered the outlook for demand and drove rallies in crude oil, cotton, copper and gold."
Burbank, California hard money loan closed by The Norris Group private lending. Real estate investor received loan for $170,000 on a 2 bedroom, 1.5 bathroom home appraised for $304,000.
The Norris Group will be holding their Distressed Property Boot Camp from March 26-28, 2013.
Bruce Norris of The Norris Group will be presenting How to Make a Million Dollars Maximizing the Next 24 Months on Saturday, April 6 in Sacramento.
Bruce Norris of The Norris Group will be presenting his newest talk Poised to Pop: Quadrant Four Has Arrived at with High Desert Real Estate on Thursday, April 11, 2013.
For more information about The Norris Group's California hard money loans or our California Trust Deed investments, visit the website or call our office at 951-780-5856 for more information. For upcoming California real estate investor training and events, visit The Norris Group website and our California investor calendar. You'll also find our award-winning real estate radio show on KTIE 590am at 6pm on Saturdays or you can listen to over 170 podcasts in our free investor radio archive.