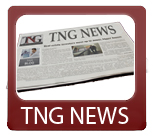 Today's News Synopsis:
Another bank closed in Georgie, bringing the total now to 32.  However, the bigger news is that the bank closed and the director disappeared after accusations of embezzlement and fraud.  Optimism in the housing market increased for the month of June despite confidence being unsteady.  Foreclosure starts increased 2.8% from last year according to the Lender Processing Services.

In The News:
Los Angeles Times – "Inland Empire industrial real estate market is looking up"  (7-8-12)
"The industrial real estate market in the Inland Empire's east valley, where many international companies have distribution hubs, is in full recovery, real estate brokers said."
Housing Wire – "LPS: Foreclosure starts up 2.8% from one year ago" (7-9-12)
"Mortgage servicers started more foreclosures in May than a year ago, the first year-over-year increase since early 2011, according to Lender Processing Services ($25.32 -0.15%) data."
DS News – "June Sees Housing Confidence Boost in Spite of Economic Worries" (7-9-12)
"Downturns in economic confidence hasn't shaken consumers' optimism in the housing market, Fannie Mae's National Housing Survey for June showed."
Realty Times – "Housing to Play Key Role in Election" (7-9-12)
"Washington and the housing market are never far apart. Experts ranging from real estate professionals to the members of the Federal Reserve have reported that the state of the nation's economic recovery relies heavily on a housing recovery."
DS News – "Mortgage-Related Business Closings Down from Year Ago: Mortgage Daily" (7-9-12)
"Fewer mortgaged-related businesses had to shut down their doors during the first six months of this year compared to the same time period a year ago in 2011, according to the Mortgage Graveyard report released by Mortgage Daily."
NAHB – "84 Metros Listed As Improving Housing Markets in July" (7-9-12)
"The list of U.S. housing markets showing measurable and sustained improvement rose by four to include 84 metros in July, according to the National Association of Home Builders/First American Improving Markets Index (IMI), released today.  This number includes representatives from 32 states plus the District of Columbia."
Housing Wire – "Fitch sees no sign of strategic default for rising principal reductions" (7-9-12)
"Few, if any, borrowers strategically defaulted to take advantage of mortgage servicer relief under the $25 billion settlement struck in March, according to Fitch Ratings."
DS News – "Georgia Bank Closes After Director Disappears" (7-9-12)
"The FDIC announced Friday the closure of Montgomery Bank & Trust in Ailey, Georgia, after the disappearance of the bank's director."
CNN Money – "Overpaid unemployment benefits top $14 billion" (7-9-12)
"Don't spend that unemployment check too fast. The government might ask you to pay it back."
San Bernardino, California hard money loan closed by The Norris Group private lending. Real estate investor received loan for $73,000 on a 3 bedroom, 2 bathroom home appraised for $123,000.
Bruce Norris of The Norris Group will be at the AREAA 2012 Home Buyer & Real Estate Investment Fair Saturday, July 21, 2012.
Bruce Norris of The Norris Group will be at the InvestClub for Women in Los Angeles Tuesday, September 18, 2012.
The Norris Group posted a new event. Bruce Norris of The Norris Group will be at the InvestClub for Women in Orange County Wednesday, September 19, 2012.
For more information about The Norris Group's California hard money loans or our California Trust Deed investments, visit the website or call our office at 951-780-5856 for more information. For upcoming California real estate investor training and events, visit The Norris Group website and our California investor calendar. You'll also find our award-winning real estate radio show on KTIE 590am at 6pm on Saturdays or you can listen to over 170 podcasts in our free investor radio archive.