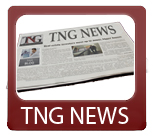 Today's News Synopsis:
The FHFA has made revisions to mortgage insurance policies for Fannie Mae and Freddie Mac.  The new policies will now provide extra protection to the GSEs as well as help make clear what is required of insurers, originators, and servicers.  Bank of America has just reached a $404 million mortgage deal with Freddie Mac regarding repurchase claims and mortgages sold prior to the financial crisis.  Eminent domain is becoming more common in areas where unemployment and poverty is higher.
In The News:
Housing Wire - "FHFA revamps master insurance policies for Fannie, Freddie" (12-2-13)
"The Federal Housing Finance Agency announced its successful revision of the mortgage insurance master policy on Fannie Mae and Freddie Mac mortgages."
DS News - "Eminent Domain Takes Root in Areas with High Unemployment, Poverty" (12-2-13)
"Plummeting home values across the country left many homeowners owing more on their mortgage than their home was worth, and although rising prices have lifted millions to positions of positive equity, one in five mortgage borrowers remains underwater today."
Mortgage Professional America - "Banks could still see legal costs of $100bn" (12-2-13)
"Big banks will continue to see fallout – and make payouts – in the wake of the subprime mortgage crisis, according to an analysis by Standard & Poor's."
Housing Wire - "Independent mortgage bankers squeezed by falling production" (12-2-13)
"A survey of independent mortgage bankers conducted by analytics firm Richey May & Co. shows overall mortgage production activity fell in the third quarter, prompting lenders to silently brace for a period in which expenses could outstrip revenue enough to prompt job cuts."
DS News - "FHFA: Conforming Loan Limits Remain Unchanged" (12-2-13)
"Loan limits will remain the same according to recent guidance issued by the Federal Housing Finance Agency (FHFA)."
Inman - "WAV Group survey suggests more MLSs will be shopping for new platforms" (12-2-13)
"More multiple listing services will be considering a new platform provider when their contract with their current vendor expires than in previous years, according to an annual survey from real estate consulting firm WAV Group."
Mortgage Professional America - "Freddie extends mortgage relief policies to borrowers affected by Illinois storms" (12-2-13)
"Freddie Mac is making its mortgage relief policies available to homeowners whose homes were destroyed or damaged by recent tornadoes and other storms in Illinois, the company announced Wednesday."
DS News - "Are Cash Sales Creating a Dangerous Mirage?" (12-2-13)
"Home prices and home sales have been rising over the past few years, pointing to a recovery in the housing market, but RealtyTrac warns that what we are seeing may not be a true recovery but instead a mirage created by investors—a dangerous mirage that could lead to trouble in the years to come."
Bloomberg - "BofA Reaches $404 Million Mortgage Deals With Freddie Mac" (12-2-13)
"Bank of America Corp. agreed to pay $404 million to Freddie Mac in a deal that caps the lender's efforts to resolve repurchase claims from government-sponsored enterprises on mortgages sold before the financial crisis."
Palmdale, California hard money loan closed by The Norris Group private lending. Real estate investor received loan for $72,000 on a 3 bedroom, 2 bathroom home appraised for $125,000.
Bruce Norris of The Norris Group will be at the NSDREI Holiday Christmas Party at Camp Pendleton in San Diego on Sunday, December 8, 2013.
Bruce Norris of The Norris Group will be at the SDCIA Holiday Christmas Party on Tuesday, December 10, 2013.
For more information about The Norris Group's California hard money loans or our California Trust Deed investments, visit the website or call our office at 951-780-5856 for more information. For upcoming California real estate investor training and events, visit The Norris Group website and our California investor calendar. You'll also find our award-winning real estate radio show on KTIE 590am at 6pm on Saturdays or you can listen to over 170 podcasts in our free investor radio archive.