Sources:
RMBS Liquidations Increase for the First Time in Almost Two Years
Regulators Take Possession of Georgia Bank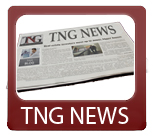 Today's News Synopsis:
Aaron Norris of The Norris Group gives some highlights from the news of the week in this week's real estate headline roundup.  Zillow believes the increasing mortgage rates could have a negative impact on home sales by leading to fewer sales.  Morgan Stanley just reached a settlement with the Securities and Exchange Commission who said they were not honest about a pair of mortgage bonds they sold during the financial crisis.  The latest Standard and Poor's report showed rating for private mortgage insurers is expected to remain strong despite changes to the FHFA rules.
In The News:

Inman – "Housing markets poised to regain some lost momentum" (7-24-14)
"Having weathered a soft patch that lasted through the fall, winter and early spring, housing markets are showing signs of a rebound that should continue for the rest of the year, according to the latest forecast by economists at Fannie Mae."
OC Housing News - "Zillow believes rising mortgage rates will slow home sales" (7-25-14)
"I recently wrote that higher mortgage interest rates would either slow sales or cause house prices to drop. Since most real estate analysts still consider declining home prices impossible, when forced to pick between the two potential outcomes, they pick slower home sales."
DS News - "Morgan Stanley Settles RMBS Claims" (7-25-14)
"Morgan Stanley agreed to pay back $275 million to investors whom the Securities and Exchange Commission say were mislead by a pair of mortgage bonds the company marketed during the financial crisis."
Housing Wire - "Are the jumbo RMBS floodgates finally re-opening" (7-25-14)
"For the third time in 2014, Credit Suisse (CS) is preparing to bring a prime, jumbo residential mortgage backed securitization to market."
Bloomberg - "Architects Group Lowers U.S. Construction Forecast" (7-25-14)
"Spending on non-residential construction in the U.S. will be less than initially projected as state and local governments scale back investments in such properties as schools and health-care buildings, the American Institute of Architects said."
Housing Wire - "NAR: Big banks exiting FHA loans is a 'bad trend'" (7-18-14)
"As the Federal Housing Administration celebrates its 80th anniversary, the big banks are debating ending their lending relationships with the administration."
DS News - "Seattle Firm Completes Asset Transfer" (7-25-14)
"Seattle based Regional Trustee Services Corporation (RTS) announced that it has completed an asset purchase agreement effective immediately."
Housing Wire - "Mortgage insurer ratings safe despite potential FHFA rule changes" (7-25-14)
"Private mortgage insurers are forecasted to maintain strong ratings in the immediate term, following the Federal Housing Finance Agency's decision to revise its private mortgage insurance requirements and reduce credit risk to Fannie Mae and Freddie Mac, according to a report from Standard & Poor's Rating Services."
Bruce Norris of The Norris Group will be presenting Secrets To Becoming Wealthy with the Manfredi Group on Tuesday, July 29, 2014.
Bruce Norris of The Norris Group will be presenting Secrets To Becoming Wealthy with LAREIC on Tuesday, August 12, 2014.
Bruce Norris of The Norris Group will be speaking at the CMLS 2014 – Learning the In-and-Outs of Real Estate Forecasting From September 24-September 27, 2014.
Looking Back:
Jobless claims increased by 7,000 to 343,000 in the past week.  Mortgage rates fell again and were at their lowest in three weeks with 30-year rates at 4.31% and 15-year rates at 3.39%.  Some good news: Five markets in the U.S. were fully recovered, bringing the total for recovered homes to 19.
For more information about The Norris Group's California hard money loans or our California Trust Deed investments, visit the website or call our office at 951-780-5856 for more information. For upcoming California real estate investor training and events, visit The Norris Group website and our California investor calendar. You'll also find our award-winning real estate radio show on KTIE 590am at 6pm on Saturdays or you can listen to over 170 podcasts in our free investor radio archive.