Sources:
Shadow Inventory: 46 Months to Clear Distressed Housing Supply
Real Estate Outlook: Median Existing Home Prices Balance
Builder Confidence Rises Five Points in May
Housing Permits Drop, Starts Increase; Permits Hit 15-Month Low
Home remodeling falls for March: BuildFax
Pro Teck Valuation: Home Listings Drop 21 Percent Nationwide
Nationwide Housing Affordability Reaches New Record High
April home sales and price report
Ally to Sell Non-U.S. Units as ResCap Goes Bankrupt
Ally Pays $750 Million in ResCap Bankruptcy to 'Avoid the Noise'
FHFA revamps strategic plan to incorporate goals for GSEs
George Lucas proposes affordable housing plan
House approves broader foreclosure protections for military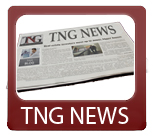 Today's News Synopsis:
In this week's video, Aaron Norris gives the news of the week in the world of real estate and other big news of the week.  The House approved foreclosure protections for military families and has expanded who will qualify for a twelve-month stay for foreclosure.  A new bill, H.R. 5823, was introduced that would halt bulk sales.
In The News:

Realty Times – "Housing Market Bottoming Out? Renting Market Accelerating" (5-18-12)
"Are we really poised for a recovery in the housing market? The latest encouraging words from the U.S. Conference Board's Demand Institute Division are that we are heading for a rapidly accelerating rental market which will lead to a housing recovery."
Housing Wire – "House approves broader foreclosure protections for military" (5-18-12)
"The House of Representatives voted 394-27 Friday approving an amendment to widen foreclosure protections for military servicemembers."
San Francisco Chronicle – "Banks in U.S. Sold More Insurance on European Debt as Risks Rose" (5-18-12)
"U.S. banks increased sales of protection against credit losses to holders of Greek, Portuguese, Irish, Spanish and Italian debt in the last quarter of 2011 as the European debt crisis escalated."
DS News – "Median Home Prices Rise in April: RE/MAX" (5-18-12)
"The RE/MAX National Housing Report found that the national median home price rose for the third straight month in April, indicating that the housing recovery in 2012 is continuing."
Housing Wire – "State, regional job employment improves slightly" (5-18-12)
"With the coming summer, the Bureau of Labor Statistics reported a slight, but steady improvement for the job market in April, showing that the unemployment rate dropped in 37 states and Washington, D.C., with payroll jobs increasing in 32 states from the previous month."
Bloomberg – "Sternlicht Searches for Yield at Second-Tier U.S. Malls" (5-18-12)
"Investors including Barry Sternlicht and KKR & Co. (KKR) are buying second-tier shopping malls in places from Lincoln, Nebraska, to suburban Chicago in a hunt for higher yields as retail sales at the properties rebound."
Inman – "Bill would stop bulk REO sales in California" (5-18-12)
"California Rep. Gary Miller — who's getting major backing from the National Association of Realtors as he runs for reelection to Congress in a new district — has introduced a bill that would put the brakes on bulk sales of Fannie Mae real-estate owned (REO) homes in the state."
DS News – "BofA Offering Up to $30K in Relocation Assistance for Short Sales" (5-18-12)
"Just days after Bank of America officially announced its nationwide program offering up to $30,000 in relocation assistance for short sales, a Massachusetts-based real estate company revealed in a blog that one of its clients was approved to receive $10,000."
Reseda, California hard money loan closed by The Norris Group private lending. Real estate investor received loan for $190,000 on a 3 bedroom, 2 bathroom home appraised for $351,000.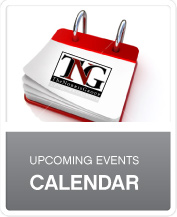 The Norris Group posted a new event. The Norris Group will hold its REO Boot Camp on May 22-24, 2012.
The Norris Group posted a new event. Bruce Norris of The Norris Group will be at the Temecula Valley Chamber of Commerce Economic Forecast on Thursday, May 31, 2012.
The Norris Group posted a new event. Bruce Norris of The Norris Group will be at the Cutting Edge Financial Tactics Brunch on Saturday, June 2, 2012.
Looking Back:
MDA DataQuick reported 35,202 houses and condos were sold in California during April 2011. New home construction decreased 10.6% in April, according to the Commerce Department. Notice of default filings decreased 25.8% in March 2011.
For more information about The Norris Group's California hard money loans or our California Trust Deed investments, visit the website or call our office at 951-780-5856 for more information. For upcoming California real estate investor training and events, visit The Norris Group website and our California investor calendar. You'll also find our award-winning real estate radio show on KTIE 590am at 6pm on Saturdays or you can listen to over 170 podcasts in our free investor radio archive.