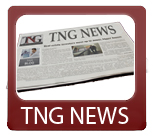 Today's News Synopsis:
The Mortgage Bankers Association reported mortgage applications decreased by 13.5% from last week.  Mortgage rates did not show much signs of change with 30-year rates remaining at 4.57% and 15-year rates at 3.59%.  Unemployment claims also dropped to 292,000, their lowest in over 7 years.

In The News:

Mortgage Bankers Association- "Mortgage Applications Decrease in Latest MBA Weekly Survey" (9-11-13)
"Mortgage applications decreased 13.5 percent from one week earlier, according to data from the Mortgage Bankers Association's (MBA) Weekly Mortgage Applications Survey for the week ending September 6, 2013."
CNN Money – "Foreclosure crisis is drawing to a close" (9-12-13)
"The number of new foreclosure filings in August hit its lowest level in nearly eight years, according to RealtyTrac, an online marketer of foreclosed properties."
Housing Wire – "Mortgage rates remain steady on uncertain jobs data" (9-12-13)
"Mortgage rates remained unchanged this past week as mixed jobs data created some uncertainty about housing and the economy, Freddie Mac reported Thursday."
DS News – "First-Time Jobless Claims Falls to 7 1/2-Year Low" (9-12-13)
"First-time claims for unemployment insurance for the week ending September 7 plunged 31,000 to 292,000, the lowest level since March 2006, the Labor Department reported Thursday."
Bloomberg – "Housing-Finance Plan Pushed for U.S. Senate Panel Vote This Year" (9-12-13)
"The U.S. Senate Banking Committee's Democratic chairman and its top Republican said the panel will advance housing-finance legislation by the end of the year."
Housing Wire – "Policymakers go head-to-head with CFPB director" (9-12-13)
"Representatives took turns firing off questions to Consumer Financial Protection Bureau director Richard Cordray, amid fears that the mortgage market is not properly equipped to handle the implementation of the qualified mortgage rule and the qualified residential mortgage standard in 2014."
DS News – "Regulations Expected to Squeeze Industry and Consumers" (9-12-13)
"Everyone agrees: The mortgage industry is about to become more expensive and more restrictive for lenders and borrowers."
Bloomberg – "Pessimism deepens over budget standoff" (9-12-13)
"Budget experts are worried: The chances of a government shutdown and a harrowing ride to raising the debt limit have gone up in the past few weeks."
Corona, California hard money loan closed by The Norris Group private lending. Real estate investor received loan for $215,000 on a 2 bedroom, 2 bathroom home appraised for $310,000.
Bruce Norris will be presenting InvestClub for Women Poised to Pop on Tuesday, September 17, 2013.
Bruce Norris will be presenting InvestClub for Women Poised to Pop in Orange County on Wednesday, September 18, 2013.
Bruce Norris will be presenting Robert Hall & Associates Poised to Pop on Thursday, September 19, 2013
On Friday, October 18, Bruce Norris will be presenting the 6th annual I Survived Real Estate.
Looking Back:
In a big news story, CoreLogic reported increasing home prices were bringing more and more underwater borrowers out of debt.  Mortgage applications increased the previous week by 11.1% according to the Mortgage Bankers Association.  The Federal Housing Administration Fiscal Solvency Act was passed by the House, a bill that would increase funding for the FHA.
For more information about The Norris Group's California hard money loans or our California Trust Deed investments, visit the website or call our office at 951-780-5856 for more information. For upcoming California real estate investor training and events, visit The Norris Group website and our California investor calendar. You'll also find our award-winning real estate radio show on KTIE 590am at 6pm on Saturdays or you can listen to over 170 podcasts in our free investor radio archive.