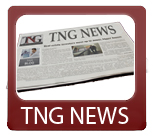 Today's News Synopsis:
Unemployment claims decreased by 8,000 last week in the wake of Hurricane Sandy.  The mortgage delinquency rate increased 7.7% from month-over-month in September, the largest increase for late payments since 2008.  Mortgage rates continue to remain at record lows with 30-year rates at 3.4% and 15-year rates at 2.7%.
In The News:

CNN Money- "Jobless claims fall amid Hurricane Sandy" (11-8-12)
"Claims for unemployment benefits fell last week, as Hurricane Sandy led to power outages and closed offices on the East Coast and kept many people from filing claims."
Housing Wire- "September mortgage delinquencies higher: LPS" (11-8-12)
"The national mortgage delinquency rate rose 7.7% from August to September, making it the largest monthly late payment increase in four years, according to Lender Processing Services."
Bloomberg- "U.S. Mortgage Rates Little Changed Close to Record Lows" (11-8-12)
"Mortgage rates were little changed, keeping borrowing costs close to record lows after home prices increased in more U.S. cities."
Realty Times- "Beware: Impostor landlords targeting Freddie Mac REOS " (11-8-12)
"Scam artists masquerading as landlords are trying to cash in foreclosed homes by advertising them as rentals on the Internet."
DS News- "Prices Are Up, but Credit Must Be Addressed for Full Recovery" (11-8-12)
"Even though President Obama and Governor Romney Romney were criticized for evading housing issues when running for president, Clear Capital asserts the "sprint" in housing still spoke positively for Obama and assisted him in his recent re-election."
NAHB- "Builder Confidence in the 55+ Housing Market Continues to Improve in the Third Quarter" (11-8-12)
"Builder confidence in the 55+ housing market for single-family homes showed significant improvement in the third quarter of 2012 compared to the same period a year ago, according to the National Association of Home Builders' (NAHB) latest 55+ Housing Market Index (HMI) released today."
Bloomberg- "Bond Investors See Obama Win Fueling Refi Risk: Mortgages" (11-8-12)
"President Barack Obama's re-election is fueling investor concern that homeowner refinancing is set to increase after debt yields tumbled and amid speculation his administration will pursue more aggressive measures to boost the housing recovery."
Housing Wire- "BofA Merrill Lynch analysts forecast 5% 4Q rise in home prices" (11-8-12)
"Bank of America Merrill Lynch  ($9.46 0.228%) revised its housing forecast upward due to a better alignment of supply and demand, and now predicts the S&P/Case-Shiller Index will increase by 5% in the fourth quarter over 4Q 2011."
DS News- "Credit Unions Point to Troubling Aspects of Proposed CFPB Rules" (11-8-12)
"The National Association of Federal Credit Unions expressed its opposition to the Consumer Financial Protection Bureau's proposed rule on mortgage application and settlement disclosures."
Altadena, California hard money loan closed by The Norris Group private lending. Real estate investor received loan for $240,000 on a 3 bedroom, 2 bathroom home appraised for $410,000.
The Norris Group and numerous real estate professionals converge for a good cause and networking for Give BIG Riverside on Tuesday, November 13, 2012.
Bruce Norris of The Norris Group will be at the Investors Workshops at the Doubletree Hotel in Orange on Wednesday, November 28, 2012.
Bruce Norris of The Norris Group will be at the NSDREI Holiday Christmas Party at the El Camino Country Club in Riverside on Sunday, December 2, 2012.
Looking Back:
The percentage of homeowners who were underwater increased to 28.6% according to the latest Zillow report.  Home prices increased 4% in the third quarter of 2011 despite the value of houses decreasing slightly from the previous quarter.  DS News reported overdue mortgages increased for the first time in almost two years.
For more information about The Norris Group's California hard money loans or our California Trust Deed investments, visit the website or call our office at 951-780-5856 for more information. For upcoming California real estate investor training and events, visit The Norris Group website and our California investor calendar. You'll also find our award-winning real estate radio show on KTIE 590am at 6pm on Saturdays or you can listen to over 170 podcasts in our free investor radio archive.