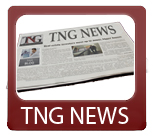 Today's News Synopsis:
New home purchase applications increased last month by 2% according to a recent survey released by the Mortgage Bankers Association.  Foreclosures also increased 2% month-over-month in July, although year-over-year they are down 16%.  Fannie Mae believes 80% of lenders will not be pursuing non-QM loans as they said the QM rules have had little impact on their business.
In The News:

Housing Wire – "Cash sales drop to lowest level since May 2010″ (8-13-14)
"The share of homes purchased in cash continued its decline in May, falling to 34.4% of total home sales, which represents the lowest share of cash sales since May 2010."
DS News - "Ocwen Hit with Class Action Suit" (8-14-14)
"A Pennsylvania law firm announced Wednesday it has filed a class action lawsuit against Ocwen, claiming the company misled shareholders about its practices and earnings."
Bloomberg – "Wells Fargo Tries Boosting Pay Amid Mortgage-Revenue Drop" (8-14-14)
"Wells Fargo & Co. (WFC)'s mortgage business, the largest in the U.S., is looking to halt a revenue slump by sweetening the payoff for employees amid a shift to new home purchases.  Loan officers' top commission rate rose to 70 basis points, or 0.7 percentage point, from 63 basis points, according to a copy of the policy obtained by Bloomberg News."
Housing Wire - "Fannie Mae: 80% of lenders won't enter non-QM space" (8-14-14)
"For more than half a year, the mortgage finance industry grew to accommodate to the Consumer Financial Protection Bureau's new Qualified Mortgage and Ability-to-Repay rules."
Mortgage Bankers Association - "Applications for New Home Purchases Increased in July 2014″ (8-14-14)
"The Mortgage Bankers Association (MBA) Builder Application Survey (BAS) data for July 2014 shows mortgage applications for new home purchases increased by 2 percent relative to the previous month."
OC Housing News – "Tepid wage growth and rising house costs prices out low-income households" (8-14-14)
"Each prospective buyer investigates current financing terms as part of their process. Lenders apply current underwriting standards and determine the loan balance they will approve and down payment required before they will fund."
Bloomberg - "More Money Down Adds to U.S. First-Time Buyer Blues: Economy" (8-14-14)
"The challenges facing prospective buyers of the least expensive homes in the U.S. are getting harder to overcome.  Already beset by stagnant wages, growing student debt and competition from investors who are snapping up listings, those looking to purchase moderately priced houses must also provide more cash up front."
Housing Wire - "Freddie Mac: Rates to revisit May 2014 lows?" (8-14-14)
"Mortgage rates dipped slightly for the week ended Aug. 14, reversing any increase made last week, according to the latest Freddie Mac Primary Mortgage Market Survey."
DS News - "Foreclosure Filings Up in July" (8-14-14)
"Foreclosure activity on U.S. housing units showed a 2 percent increase in July from the previous month but was still down 16 percent from the same month last year, according to RealtyTrac's July 2014 U.S. Foreclosure Market Report released on August 14."
Mortgage Professional America - "Reverse industry headed for a growth period — exec" (8-14-14)
"There are 10 million homeowners out there who are eligible for reverse mortgages, and that number is growing every day as the Baby Boomers reach retirement age."
Menifee, California hard money loan closed by The Norris Group private lending. Real estate investor received loan for $115,000 on a 2 bedroom, 2 bathroom home appraised for $175,000.
Bruce Norris of The Norris Group will be holding his Property Buying Boot Camp Tuesday-Thursday, August 19-21.
Bruce Norris of The Norris Group will be presenting Secrets To Becoming Wealthy with Robert Hall and Associates on Tuesday, September 16, 2014.
Bruce Norris of The Norris Group will be presenting Secrets To Becoming Wealthy with the InvestClub for Women on Wednesday, September 17, 2014.
Looking Back:
According to the Mortgage Bankers Association, mortgage applications declined 4.7% from the previous week.  Foreclosure starts also decreased with the increase in mortgage modifications.  Two former bankers of JP Morgan Chase have been charged in what was known as the "London Whale" trade for losses brought about by false records and fraud.
For more information about The Norris Group's California hard money loans or our California Trust Deed investments, visit the website or call our office at 951-780-5856 for more information. For upcoming California real estate investor training and events, visit The Norris Group website and our California investor calendar. You'll also find our award-winning real estate radio show on KTIE 590am at 6pm on Saturdays or you can listen to over 170 podcasts in our free investor radio archive.