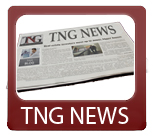 Today's News Synopsis:
New home sales decreased again in June by 8.1%, the largest revision on record.  The number of homes seriously underwater decreased to 9.1 million, totaling 17.2% of homes in the nation.  Unemployment claims decreased by 19,000 to 284,000, the lowest in 8 years.
In The News:

Housing Wire - "Home price increases boost PulteGroup revenue and profit in 2Q2014″ (7-24-14)
"PulteGroup (PHM) posted net income was $42 million, or $0.11 per share, after pretax charges of $88 million, or $0.14 per share, for insurance reserves and office relocation costs for the second quarter of 2014."
DS News – "Homes "Seriously Underwater" Down in Second Quarter" (7-24-14)
"In a positive sign for the housing market, RealtyTrac reported Thursday a decrease nationwide in homes that were classified as "seriously underwater", down to  9.1 million homes in the second quarter of 2014, representing 17.2 percent of all homes nationwide."
Mortgage Professional America – "S&P may face fraud charges over mortgage bond ratings" (7-24-14)
"Standard & Poor's may be looking at a securities fraud lawsuit over ratings it gave to commercial mortgage bonds.  S&P said Wednesday that it had received a notice from the Securities and Exchange Commission that its enforcement staff intended to recommend pursuing civil charges against the company."
Bloomberg – "Sales of U.S. New Homes Fell in June After Large Revision" (7-24-14)
"Fewer new U.S. homes were sold in June than forecast and May data showed the biggest downward revision on record, painting a more troubling picture of a housing market that is struggling to gain traction."
Housing Wire - "Jobless claims drop to 8-year low" (7-24-14)
"Jobless claims plummeted by 19,000 filings to 284,000 for the week ended July 19, the lowest level for initial claims since Feb. 18, 2006 when there were 283,000 claims, the U.S. Department of Labor said."
OC Housing News – "Owner-occupant sales stall while distressed sales plummet" (7-24-14)
"In 2011, lenders aggressively pursued loan modifications to avoid foreclosures. They offered any deadbeat who would play along a sweetheart deal just to get some money back on otherwise non-performing loans."
Bloomberg - "Hamptons Home Sales Rise as Buyers Find More Inventory" (7-24-14)
"Home sales in New York's Hamptons, the Long Island vacation locale popular among financiers and celebrities, climbed in the second quarter as more inventory became available for buyers."
Inman – "Ellie Mae's self-service mortgage platform targets 'tech-savvy' borrowers" (7-24-14)
"Ellie Mae is now offering mortgage lenders a consumer direct solution for its Encompass mortgage management platform that can guide homebuyers through a step-by-step application process in less than 15 minutes, giving borrowers greater control and insight throughout."
Housing Wire - "Freddie Mac: Mortgage rates push buyers to market" (7-24-14)
"Although mortgage rates remained relatively still for the week ended July 24, they are still just above the lows for 2014, helping push more potential homeowners into the market, Freddie Mac's latest Primary Mortgage Market Survey said."
Bruce Norris of The Norris Group will be presenting Secrets To Becoming Wealthy with the Manfredi Group on Tuesday, July 29, 2014.
Bruce Norris of The Norris Group will be presenting Secrets To Becoming Wealthy with LAREIC on Tuesday, August 12, 2014.
Bruce Norris of The Norris Group will be speaking at the CMLS 2014 – Learning the In-and-Outs of Real Estate Forecasting From September 24-September 27, 2014.
Looking Back:
Sales of new homes increased by 8.3% to 497,000 the previous month with the decrease in home prices.  At the same time, mortgage applications decreased by 1.2% from the previous week according to the latest survey from the Mortgage Bankers Association.  Freddie Mac planned to sell nearly $500 million of mortgage-backed securities.
For more information about The Norris Group's California hard money loans or our California Trust Deed investments, visit the website or call our office at 951-780-5856 for more information. For upcoming California real estate investor training and events, visit The Norris Group website and our California investor calendar. You'll also find our award-winning real estate radio show on KTIE 590am at 6pm on Saturdays or you can listen to over 170 podcasts in our free investor radio archive.