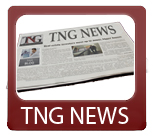 Today's News Synopsis:
Foreclosure starts decreased in the fourth quarter to 0.54% from 0.7%, putting them at their lowest levels since 2006.  Housing affordability continues to remain unchanged in the fourth quarter with only a slight decrease in median home prices and slight increase in mortgage rates.  Unemployment claims increased by 37,000 to 2.98 million, resulting in them falling short of expectations.
In The News:

Mortgage Professional America - "Even more lenders added to MPA hard money database" (2-20-14)
"If you're looking for a loan for a difficult client, MPA's database of hard money lenders can help! And now we've added even more lenders to the many companies already in the system."
DS News – "House Payments Rise; Should Homebuyers Consider Renting?" (2-20-14)
"RealtyTrac released a housing affordability analysis, noting an average 21 percent increase in monthly house payments from a year ago."
Housing Wire – "Flat unemployment claims suggest no momentum in job recovery" (2-20-14)
"Initial jobless claims missed expectations for the fourth week, as claims rose by 37,000 to 2.98 million.  Initial claims have now been flat for 8 months, suggesting the conventional wisdom that the economy is on the brink of a self-sustaining recovery is poorly informed and unsupported."
Bloomberg - "Foreclosure Starts Fall to 2006 Level as Home Prices Rise" (2-20-14)
"The rate of new foreclosures in the U.S. dropped to the lowest level in eight years as rising property prices erased negative equity and allowed more delinquent homeowners to sell without losing money."
NAHB - "Housing Affordability Holds Steady in Fourth Quarter" (2-20-14)
"Slightly lower median home prices along with a small uptick in mortgage rates contributed to housing affordability holding steady in the fourth quarter, according to the National Association of Home Builders/Wells Fargo Housing Opportunity Index (HOI), released today."
Mortgage Professional America - "RBS to pay $275m to settle mortgage bond claims" (2-20-14)
"Royal Bank of Scotland is ponying up $275 million to settle with investors who sued over shoddy mortgage-backed securities."
DS News - "Wingspan Portfolio Advisors Open to Additional Acquisitions" (2-20-14)
"Wingspan Portfolio Advisors, a diversified mortgage services company, increased the company's size and capabilities substantially in 2013. The company expanded its footprint to include Florida, California, Louisiana, and Colorado."
Housing Wire – "Asia investors bullish about private real estate" (2-20-14)
"Private real estate investors headquartered in Asia look set to be very active in the asset class over the next 12 months, according to an investor survey by Preqin, a leading alternative asset data and intelligence analysis firm."
Lancaster, California hard money loan closed by The Norris Group private lending. Real estate investor received loan for $87,000 on a 4 bedroom, 2 bathroom home appraised for $143,000.
Bruce Norris of The Norris Group will be giving a California Real Estate Market update with Inland Empire Escrow on Thursday, February 27, 2014.
Bruce Norris of The Norris Group will be giving a California Real Estate Market update with IVAR on Wednesday, March 5, 2014.
Bruce Norris of The Norris Group will be presenting his newest talk Secrets to Becoming Wealthy with NorcalREIA on Thursday, March 12, 2014
Looking Back:
The number of multifamily homes constructed decreased 8.5% to 890,000 the previous month according to HUD and the U.S. Census Bureau.  The Mortgage Bankers Association reported mortgage applications decreased 1.7% from the previous week.  Unemployment benefits were on the chopping block with proposed budget cuts aimed for March 1.
For more information about The Norris Group's California hard money loans or our California Trust Deed investments, visit the website or call our office at 951-780-5856 for more information. For upcoming California real estate investor training and events, visit The Norris Group website and our California investor calendar. You'll also find our award-winning real estate radio show on KTIE 590am at 6pm on Saturdays or you can listen to over 170 podcasts in our free investor radio archive.