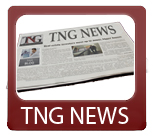 Today's News Synopsis:
Aaron gives highlights from the news of the week in today's real estate headline roundup.  You can read the stories in length in the blog below.
In The News:
Housing Wire - "Mortgage rates drop in time for spring homebuying" (4-11-14)
"As the market heads into the spring homebuying season, mortgage rates moved down slightly, according to the latest Freddie Mac Primary Mortgage Market Survey."
Housing Wire - "Jobless claims fall to lowest level since 2007″ (4-11-14)
"The number of Americans making their initial claims for unemployment fell to the lowest level since May 12, 2007, according to the Bureau of Labor Statistics."
Housing Wire - "Foreclosure activity at lowest level since 2Q 2007″ (4-11-14)
"There were 117,485 foreclosure filings in March 2014, which is up 4% from February but still down 23% compared to March 2013, according to RealtyTrac's 'U.S. Foreclosure Market Report'."
Housing Wire - "American optimism trends higher as home buying season starts" (4-11-14)
"As the market enters the spring homebuying season, more homeowners are beginning to think now is a good time to sell a home, in addition to it being easier to get a mortgage, a government agency said."
Housing Wire – "Citi agrees to $1.125 billion mortgage bond investor settlement" (4-11-14)
"Citigroup announced that it reached an agreement with 18 institutional investors, represented by Gibbs & Bruns, regarding the resolution of certain legacy private-label securitization representation and warranty repurchase claims."
Housing Wire - "GOP wants CFPB merged with other regulators" (4-11-14)
"The House Financial Services Committee hearing on the economic consequences of regulatory rulemaking and enforcement on Tuesday got heated early and often."
Realty Trac - "CFPB Accused of Discrimination" (4-11-14)
"The Consumer Financial Protection Agency has come under fire for broad workplace discrimination.  ."
Housing Wire - "Congressman fires up debate on REO-to-rental" (4-4-14)
"One of the early alarm-sounders on the rise of REO-to-rental is trying to fire up the discussion over what he sees could be a potential threat to the housing market in the rise of investor-owned rental homes and the securitization of REO."
Menifee, California hard money loan closed by The Norris Group private lending. Real estate investor received loan for $160,000 on a 4 bedroom, 2 bathroom home appraised for $241,000.
Bruce Norris of The Norris Group will be speaking in Washington D.C. for the MBA's Single-Family Rental Finance Summit on Tuesday, April 22, 2014.
Bruce Norris of The Norris Group will be speaking at the 2014 Real Estate Market Forecast in Ontario on Wednesday, April 23, 2014.
Bruce Norris of The Norris Group will be presenting the Real Estate Market Update with AOA in Long Beach on Thursday, May 15, 2014.
Looking Back:
Regulators for Fannie Mae said borrowers would now be able to receive new loans from the HARP program all the way through 2015.  Foreclosures in the first quarter declined 12% quarterly and 23% yearly to their lowest in six years.  Mortgage rates continued to be on the decline according to Freddie Mac.
For more information about The Norris Group's California hard money loans or our California Trust Deed investments, visit the website or call our office at 951-780-5856 for more information. For upcoming California real estate investor training and events, visit The Norris Group website and our California investor calendar. You'll also find our award-winning real estate radio show on KTIE 590am at 6pm on Saturdays or you can listen to over 170 podcasts in our free investor radio archive.