Copyright: Image from www.flickr.com/photos/renaissancechambara/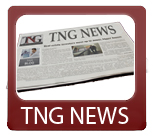 Today's News Synopsis:
The new risk-retention rule has finally and officially been approved by six federal agencies.  Mortgage rates decreased this past week with 30-year rates now at 3.92% and 15-year rates at 3.08%.  Home prices in the U.S. increased 0.5% in August, above economists' expectations.
In The News:

Housing Wire – "Fannie Mae: Positive on U.S. economy despite global growth decline" (10-23-14)
"Real economic growth in the U.S. appears ready to exceed 3% for the second half of the year, providing a sound basis for growth in 2015, according to Fannie Mae's Economic & Strategic Research Group."
Bloomberg - "U.S. Mortgage Rates Fall With 30-Year at 3.92%" (10-23-14)
"Mortgage rates in the U.S. declined, remaining at a 16-month low as more affordable borrowing costs fuel an increase in refinancing."
Housing Wire - "It's official" Risk retention rule approved" (10-23-14)
"The final version of the risk retention rule is now officially approved by six federal agencies, following the Federal Reserve's last approval on Wednesday."
OC Housing News – "Regulators capitulate to lending industry lobbyists" (10-23-14)
"In a complete victory for lending industry lobbyists, the Qualified Residential Mortgage rules match the Qualified Mortgage rules."
NAHB - "Remodeling Market Index Reclaims All-Time High" (10-23-14)
"The National Association of Home Builders' (NAHB) Remodeling Market Index (RMI) reclaimed the high-water mark of 57 in the third quarter of 2014. This is the sixth consecutive quarter for an RMI reading above 50."
Housing Wire - "RealtyTrac: Seriously underwater homes hit 2-year low" (10-23-14)
"The amount of seriously underwater properties plunged to the lowest level in two years, with 8.1 million U.S. residential properties seriously underwater — where the combined loan amount secured by the property is at least 25% higher than the property's estimated market value, RealtyTrac's U.S. home equity and underwater report for the third quarter of 2014 said."
Bloomberg – "U.S. Home Prices Beat Estimates With 0.5% Gain in August" (10-23-14)
"U.S. home prices rose more than economists estimated in August as employment growth fueled demand for housing.  Prices climbed 0.5 percent on a seasonally adjusted basis from July, the Federal Housing Finance Agency said today in a report from Washington."