Sources:
Consumers Expect Economic Improvement
NAR: One chart shows widening affordability gap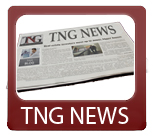 Today's News Synopsis:
This week's video is a slideshow of the news of the week in this weeks real estate headline roundup video.  The unemployment rate and economic growth are both affected by the labor force participation rate according to a recent study.  Analysts are more optimistic about the housing market despite it performing below expectations in the first half of 2014.  According to the latest Index of Consumer Sentiment, consumer confidence decreased to its lowest in four months and now stands at 81.3.
In The News:

DS News – "Labor Force Participation Rate Problematic for Recovery" (7-18-14)
"Much has been made of the recent drop in the unemployment from its highs during the great recession to the where it currently sits at 6.1 percent."
OC Housing News - "British legislators learned the housing bubble perils while Americans did not" (7-18-14)
"During the 00s lenders attempted foolish financial innovations that proved dismal failures; these loan products, deterioration of standards, and securitization of mortgages inflated massive housing bubbles in several countries around the world."
Housing Wire - "Housing troubles continue drag on economy" (7-18-14)
"The trouble in the housing sector, specifically Thursday's data on building permits, is holding down the economic outlook, expressed in the index of leading economic indicators which missed analyst expectations as it rose a lower-than-expected 0.3% in June."
DS News – "Consumer Sentiment Drops to Four Month Low" (7-18-14)
"A preliminary measure of consumer sentiment released Friday shows confidence in the economy has dropped to its lowest level in the last four months."
Housing Wire - "NAR: Big banks exiting FHA loans is a 'bad trend'" (7-18-14)
"As the Federal Housing Administration celebrates its 80th anniversary, the big banks are debating ending their lending relationships with the administration."
Realty Trac - "What Homes Are the Best Real Estate Deals and Where to Find Them" (7-18-14)
"Last week RealtyTrac released an analysis of what profiles of homes offer the best potential for discount, and which markets have the most properties matching those hot discount profiles."
DS News - "Analysts See Reasons for Housing Optimism" (7-18-14)
"Even though the first half of 2014 didn't live up to the hope and hype, industry insiders are still calling for better days in the housing market for the rest of this year."
Housing Wire - "4 charts show the problem: Wages can't keep up with home prices" (7-18-14)
"While home-price increases have slowed, they are still trending higher, and have seen 26 months of consecutive year-over-year increases nationally."
Bruce Norris of The Norris Group will be presenting his big event The Millionaire Maker in Costa Mesa Friday-Sunday, July 18-20, 2014.
Bruce Norris of The Norris Group will be presenting Secrets To Becoming Wealthy with the Manfredi Group on Tuesday, July 29, 2014.
Bruce Norris of The Norris Group will be presenting Secrets To Becoming Wealthy with LAREIC on Tuesday, August 12, 2014.
Looking Back:
Unemployment claims decreased by 24,000 to 334,000 and were at their lowest in ten weeks.  Mortgage rates decreased again after being at their highest in two years.  At the same time, inventory was shown to be on the rise according to a recent report from Realtor.com.
For more information about The Norris Group's California hard money loans or our California Trust Deed investments, visit the website or call our office at 951-780-5856 for more information. For upcoming California real estate investor training and events, visit The Norris Group website and our California investor calendar. You'll also find our award-winning real estate radio show on KTIE 590am at 6pm on Saturdays or you can listen to over 170 podcasts in our free investor radio archive.