Copyright: Image from www.flickr.com/photos/lendingmemo/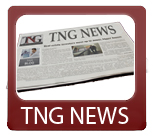 Today's News Synopsis:
Freddie Mac reported mortgage rates increased from their lowest this year with 30-year rates increasing to 3.98% and 15-year rates to 3.13%.  GDP growth in the third quarter showed signs of decrease, although on a positive note it still exceeded expectations.  More and more buyers are taking loans from nonbank entities due to being rejected by large banks.
In The News:

Los Angeles Times – "Mortgage rates increase from 2014 low, Freddie Mac says" (10-30-14)
"Mortgage rates rose this week from their lowest point in 2014, but lenders still offered a 30-year fixed loan below 4%, according to Freddie Mac's weekly survey.."
Housing Wire - "Guaranteed Rate: 3Q purchase volume up 10% from last year" (10-30-14)
"Guaranteed Rate released its summary of U.S. mortgage trend snapshots as of the third quarter of 2014, showing that purchase volume rose to 73% in the third quarter of 2014, up from 63% in the third quarter of 2013. Total refinancing volume dropped by more than a third year-over-year."
DS News – "Servicer Takes $100 Million Charge for Potential Settlement Over Backdated Foreclosure Notices" (10-30-14)
"Ocwen Financial, the nation's top non-bank mortgage servicer, announced Thursday that the company has taken a $100 million charge for a potential settlement regarding claims that Ocwen sent backdated foreclosure notices to thousands of borrowers."
Bloomberg – "Banks Burned by Riskiest Leverage Loans as Investors Sour" (10-30-14)
"Wall Street banks are either absorbing losses or getting stuck holding some of the riskiest corporate loans they agreed to underwrite before the biggest rout in more than two years."
DS News - "GDP Growth Slows Down But Still Beats Predictions for Q3″ (10-30-14)
"The nation's economy continued to grow at a brisk clip in the third quarter, slowing down from the prior period but still beating forecasts."
Housing Wire – "Ellie Mae's earnings overcome mortgage industry declines" (10-30-14)
"Ellie Mae (ELLI) reported third quarter 2014 revenue of $42.8 million, compared to $33 million in the third quarter 2013.  Additionally, the Pleasanton, California-based company's net income came in at $4.1 million compared to $3.4 million in Q3 2013."
Bloomberg - "Expecting U.S. Growth to Slow?  REIT Pair Trade Pays 1.6%" (10-30-14)
"Investors who see a slowdown for the U.S. economy may be interested in a strategy of being long Health Care REIT Inc. (HCN) and shortSimon Property Group Inc. (SPG)."
Housing Wire – "Borrowers find refuge in nonbank mortgage loans" (10-30-14)
"Nonbank lending is growing as homebuyers rejected by big banks turn toward non-QM loan options.  "Approximately 20% of the loans we close every month are referred by banks that won't close the loan for one reason or another," said Michael Stowers, branch manager of the San Diego imortgage office."