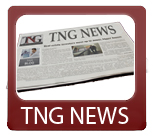 Today's News Synopsis:
The latest Case-Shiller Index showed a 0.3% decrease in home price gains.  A bank in Illinois closed this week, bringing the new total for closed banks this year to 14.  The U.S. homeownership rate decreased to 64.8% from 65% in the first quarter, bringing it to its lowest since 1995.
In The News:

Housing Wire - "Case-Shiller: Home price gains declined in May 0.3%" (7-29-14)
"Home price growth continued to slow in May as housing and the economy continue weakening trends, according to data through May 2014 in the S&P/Case-Shiller Home Price Indices, which show housing prices posted declines of 0.3% from April."
DS News – "Illinois Bank Shuts Its Doors" (7-29-14)
"The fallout of the financial crisis caught up to another bank over the weekend, resulting in a shutdown by federal regulators.  The Office of the Comptroller of the Currency (OCC) announced on Friday the closure of Chicago-based GreenChoice Bank."
Los Angeles Times - "U.S. homeownership rate slides to lowest level since 1995″ (7-29-14)
"The share of Americans who own their homes slipped again in the second quarter to its lowest level in nearly two decades.  Just 64.8% of U.S. homes are owner-occupied, the Commerce Department said Tuesday, down from 65% in the first quarter and the lowest count since the third quarter of 1995. The figures are adjusted to account for seasonal variations."
Bloomberg – "Zillow Seen Dominating U.S. Home Searches With Trulia" (7-29-14)
"A Zillow Inc. (Z) purchase of Trulia Inc. (TRLA) would create a dominant search website for U.S. house hunters, reshaping an online industry the companies helped popularize."
Housing Wire - "New legislative proposal would turn the post office into a bank" (7-29-14)
"It's been rumored and discussed for months, but now it's one step closer to actually happening.  The idea of the United States Postal Service offering banking services may have seem far-fetched when it was originally floated by the USPS earlier this year, but now there's a legislative proposal that would authorize the USPS to do just that."
DS News – "Community Organizations Work to Prevent Foreclosure" (7-29-14)
"Increasingly, community organizations are getting more involved in ensuring that their citizens are able to avoid foreclosure and stay in their homes."
Inman - "NAR-backed zipLogix and Updater integrating to help streamline the moving process" (7-29-14)
"Two companies partially owned by the National Association of Realtors will soon integrate their products to help real estate professionals simplify the moving process for their clients, the trade group announced today."
OC Housing News – "Surprisingly, Mel Watt is not forgiving principal on underwater loans" (7-29-14)
"Principal reduction is the worst policy option. The economy is weighed down by excessive mortgage debt, causing borrowers to pay money to lenders that would otherwise be spent on goods and services stimulating the economy."
DS News - "Default Risk Drops, Still Above Normal Levels" (7-29-14)
"Loan risk in the agency mortgage market came down slightly in June, but analysts warn that risk levels are still unacceptably high."
Bruce Norris of The Norris Group will be presenting Secrets To Becoming Wealthy with the Manfredi Group TONIGHT, July 29, 2014.
Bruce Norris of The Norris Group will be presenting Secrets To Becoming Wealthy with LAREIC on Tuesday, August 12, 2014.
Bruce Norris of The Norris Group will be speaking at the CMLS 2014 – Learning the In-and-Outs of Real Estate Forecasting From September 24-September 27, 2014.
Looking Back:
Pending home sales decreased 0.4% the previous month with the increase in mortgage rates.  The FHFA announced that by the end of this year they hoped to use risk-sharing transactions to return private capital to the mortgage finance system.  According to the latest Lender Processing Services report, home prices saw a 1.3% increase, marking the third month in a row to show an increase in prices.
For more information about The Norris Group's California hard money loans or our California Trust Deed investments, visit the website or call our office at 951-780-5856 for more information. For upcoming California real estate investor training and events, visit The Norris Group website and our California investor calendar. You'll also find our award-winning real estate radio show on KTIE 590am at 6pm on Saturdays or you can listen to over 170 podcasts in our free investor radio archive.