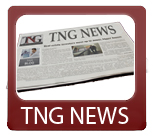 Today's News Synopsis:
Mortgage applications increased 2.4% from last week according to the latest survey by the Mortgage Bankers Association.  The latest Fitch Ratings showed positive numbers for the upcoming year with housing starts expected to increase 9.5% and multifamily volume to increase 12%.  Mortgage purchase demand is still slow, having barely increased last week and has remained almost the same year-over-year.
In The News:

DS News – "Consumers Would Change Lifestyle to Avoid Default" (7-23-14)
"It doesn't take a financial catastrophe in the housing market to put consumers in danger. Epic meltdown or loss of work, hardship is hardship, and people often have to make tough decisions about how much they can afford and how much they can save on housing."
Mortgage Professional America – "Community bankers: CFPB must modify QM rule" (7-23-14)
"Community bankers are urging the Consumer Financial Protection Bureau to revise the current qualified mortgage rule.  In a letter to CFPB Director Richard Cordray, the Independent Community Bankers of America say that the rule must be revised to ensure that community banks can continue to serve local mortgage markets without being crushed by compliance costs."
Bloomberg – "Home-Rentals Wall Street Made Say Grow or Go: Real Estate" (7-23-14)
"The U.S. home-rental industry, transformed over the past two years by Wall Street-backed companies that were built on the rubble of the housing crash, is poised to be reshaped again as landlords like Philips get out."
Housing Wire - "CFPB, FTC file 9 lawsuits against deceptive foreclosure firms" (7-23-14)
"The Consumer Financial Protection Bureau, the Federal Trade Commission and 15 states are filings 9 lawsuits against companies and individuals that collected more than $25 million in illegal advance fees with false promises to prevent foreclosures."
DS News – "Fitch Projects Positive Economic Growth in 2015″ (7-23-14)
"Encouraging economic statistics of late are pushing U.S. Housing toward more pronounced growth in 2015, according to the lates version of the "Chalk Line" released by Fitch Ratings on Tuesday."
Bloomberg - "Money Funds Get New Restrictions Aimed at Preventing Runs" (7-23-14)
"The riskiest money-market mutual funds will be required to abandon their stable, $1-share value and allow their prices to float under rules adopted by the U.S. Securities and Exchange Commission."
Inman – "Demand for purchase mortgages still lagging" (7-23-14)
"Appetite for purchase mortgages stayed flat last week, clocking in well below the same week a year ago as costlier mortgage insurance and tight credit continued to hamper demand."
Mortgage Bankers Association - "Mortgage Applications Increase in Latest MBA Weekly Survey" (7-23-14)
"Mortgage applications increased 2.4 percent from one week earlier, according to data from the Mortgage Bankers Association's (MBA) Weekly Mortgage Applications Survey for the week ending July 18, 2014."
Bruce Norris of The Norris Group will be presenting Secrets To Becoming Wealthy with the Manfredi Group on Tuesday, July 29, 2014.
Bruce Norris of The Norris Group will be presenting Secrets To Becoming Wealthy with LAREIC on Tuesday, August 12, 2014.
Bruce Norris of The Norris Group will be speaking at the CMLS 2014 – Learning the In-and-Outs of Real Estate Forecasting From September 24-September 27, 2014.
Looking Back:
Home prices increased again in May by 7.3% year-over-year and 0.7% month-over-month.  The latest Fitch Ratings showed an expected continued growth of the housing market with a 7.5% increase in existing home sales and 24% in new home sales.  However, Congress planned to cut the budgets for several affordable housing programs, which could deter a recovery in the housing market.
For more information about The Norris Group's California hard money loans or our California Trust Deed investments, visit the website or call our office at 951-780-5856 for more information. For upcoming California real estate investor training and events, visit The Norris Group website and our California investor calendar. You'll also find our award-winning real estate radio show on KTIE 590am at 6pm on Saturdays or you can listen to over 170 podcasts in our free investor radio archive.