Sources:
Fitch:Apartments are filling up
Confidence Among U.S. Homebuilders Increases Less Than Forecast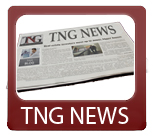 Today's News Synopsis:
This week's video is a slideshow of the highlights from the news of the week.  Unemployment claims decreased 41% and are at their lowest in seven years.  Mortgage rates decreased again for the second week in a row with 30-year rates now at 4.27% and 15-year rates at 3.33%.  Home sales increased again in California last month.
In The News:
Housing Wire - "Freddie Mac: Mortgage rates fall two weeks straight" (4-17-14)
"Mortgage rates fell for the second week straight, hitting a six week low and assisting in homebuyer affordability during the spring home buying season."
DS News - "California Home Sales Jump Higher in March" (4-17-14)
"The California Association of Realtors (CAR) reported 367,000 closed escrow sales of existing single-family detached homes, seasonally adjusted at an annualized rate. March marked the fifth straight month with sales below the 400,000 level, and the eighth month of declining sales on a year-over-year basis."
Mortgage Professional America - "Seriously underwater homes at lowest level in 2 years" (4-17-14)
"The number of seriously underwater residential properties has reached its lowest level in two years – but the pace of equity recovery is slowing, according to data released today."
Realty Trac - "How Tight Credit is Putting the Squeeze on Housing" (4-17-14)
"Writing about how tight credit is squeezing out first-time homebuyers, Dr. Kenneth T. Rosen, chairman of the Fisher Center for Real Estate and Urban Economics at UC Berkeley, penned an illuminating article for the Foreclosure News Report, on why some would-be homebuyers are being forced to rent because lenders don't want to make 30-year loans at such low interest rates."
Inman – "Realtor.com: Buying conditions improving as more homes come on the market" (4-17-14)
"The number of homes for sale and the amount of time they'd typically been on the market both increased in March, "welcome signs" for spring buyers, realtor.com reported today."
DS News - "Credit Default Rates Fall Again in March" (4-17-14)
"Data through March 2014 found that national credit default rates declined for the month, according to the S&P/Experian Consumer Credit Default Indices. The two groups offer a comprehensive measure of changes in consumer credit defaults."
Housing Wire - "Jobless claims remain at 7-year low" (4-17-14)
"Despite creeping up slightly from last week's total, the number of Americans making their initial unemployment claims is still at a 7-year low, and is down 41% from the same week last year."
Realty Trac - "Should Fannie and Freddie Bankroll 'Affordable Housing'" (4-17-14)
"On Jan. 24, 33 Democratic senators sent a letter to Federal Housing Finance Agency director Mel Watt, requesting funding for two initiatives that have been suspended since their inception in 2008 — the National Housing Trust Fund (NHTF) and the Capital Magnet Fund (CMF)."
Bruce Norris of The Norris Group will be speaking in Washington D.C. for the MBA's Single-Family Rental Finance Summit on Tuesday, April 22, 2014.
Bruce Norris of The Norris Group will be speaking at the 2014 Real Estate Market Forecast in Ontario on Wednesday, April 23, 2014.
Bruce Norris of The Norris Group will be presenting the Real Estate Market Update with AOA in Long Beach on Thursday, May 15, 2014.
Looking Back:
The Mortgage Bankers Association reported mortgage applications increased 4.8% from the previous week.  Home builder sentiment increased by three points to 53, the highest in six years.  Bank of America posted their profit for the first quarter of 2013 at $2.6 billion.
For more information about The Norris Group's California hard money loans or our California Trust Deed investments, visit the website or call our office at 951-780-5856 for more information. For upcoming California real estate investor training and events, visit The Norris Group website and our California investor calendar. You'll also find our award-winning real estate radio show on KTIE 590am at 6pm on Saturdays or you can listen to over 170 podcasts in our free investor radio archive.