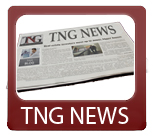 Today's News Synopsis:
With the recovering housing market, Fannie Mae and Freddie Mac have been showing progress and could profit by as much as $179.2 billion over the next ten years.  Home sizes have increased substantially over the last few years as the economy recovers and more Americans are wanting larger homes.  The housing scorecard for February was released last week by HUD and the Treasury, showing and increase in home sales, decrease in foreclosures, and stability in home prices.
In The News:

Bloomberg – "Tax reform proposal would cut many real estate deductions" (3-9-14)
"You may have seen reports about a major tax reform proposal floated recently by Rep. Dave Camp of Michigan, the chairman of the House Ways and Means Committee."
Inman – "Accuracy in real estate listings: Data errors raise concerns over legal damages, responsibility" (3-10-14)
"The Combined Los Angeles/Westside Multiple Listing Service (CLAW) recently decided to delay syndicating its listings to portals such as Trulia and Zillow by 48 hours."
DS News – "Obama Administration Releases February Housing Scorecard" (3-10-14)
"The U.S. Department of Housing and Urban Development (HUD) and the U.S. Department of the Treasury released the February edition of the Obama Administration's Housing Scorecard on Friday. The report found that new home sales rose, foreclosure completion were down, and home prices remained stable."
Housing Wire – "ARMs outperform fixed-rate mortgage investments" (3-10-14)
"Fourth quarter earnings created a positive outlook for mortgage real estate investment trusts as agency-only adjustable rate mortgage mREITs performed better than expected, compared to fixed rate mREITs, said a report from FBR Capital Markets said."
Mortgage Professional America - "Mortgage holders' financial health on the rise" (3-10-14)
"The financial health of mortgage borrowers is on the rise, according to data released by LendingTree."
NAHB – "NAHB Study Reveals Key Differences in Home Preferences Based on Race or Ethnicity" (3-10-14)
"Today, the National Association of Home Builders (NAHB) released the results of a new study, What Home Buyers Really Want: Ethnic Preferences."
Bloomberg - "U.S. Projects $179 Billion Profit From Fannie Mae, Freddie Mac" (3-10-14)
"Fannie Mae and Freddie Mac could return $179.2 billion in profits to taxpayers over the next 10 years if they continue operating under federal conservatorship, according to White House budget analysts."
DS News - "CFPB Recovers $1 Million for Veterans" (3-10-14)
"The Consumer Financial Protection Bureau (CFPB) announced that servicemembers, veterans, and their families who complained to the bureau about financial products or services have recovered over $1 million."
Realty Trac - "Size of New Homes Getting Bigger" (3-10-14)
"As the economy slowly recovers, America's love affair with oversized homes continues to grow. According to a new Census Bureau  report, the average and median size of a new home has grown significantly in the past few years."
West Covina, California hard money loan closed by The Norris Group private lending. Real estate investor received loan for $260,000 on a 4 bedroom, 2 bathroom home appraised for $400,000.
Bruce Norris of The Norris Group will be presenting his newest talk Secrets to Becoming Wealthy with NorcalREIA on Wednesday, March 12, 2014.
Bruce Norris of The Norris Group will be presenting his newest talk Secrets to Becoming Wealthy with OCREIA on Thursday, March 13, 2014.
Bruce Norris of The Norris Group will be giving his California Real Estate Market Update with Chino Valley Real Estate Professionals on Friday, March 14, 2014.
For more information about The Norris Group's California hard money loans or our California Trust Deed investments, visit the website or call our office at 951-780-5856 for more information. For upcoming California real estate investor training and events, visit The Norris Group website and our California investor calendar. You'll also find our award-winning real estate radio show on KTIE 590am at 6pm on Saturdays or you can listen to over 170 podcasts in our free investor radio archive.