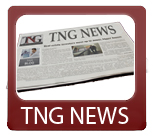 Today's News Synopsis:
The Mortgage Bankers Association reported a 1% increase in mortgage applications from last week.  The FHA is decreasing loan limits again for single-family mortgages to $625,000.  Title insurance premiums saw an increase of 14% in the third quarter of 2013.
In The News:

Mortgage Professional America - "Fannie Mae to pay out $153m settlement" (12-11-13)
"A federal judge has approved a $153 million settlement in a decade-old lawsuit against Fannie Mae and its former accountant, KPMG."
Housing Wire- "Mel Watt nomination means 'status quo' for the mortgage industry" (12-11-13)
"With Mel Watt now confirmed to take over Ed DeMarco's director position at the Federal Housing Finance Agency, many mortgage industry watchers are expecting everything to stay very much the same."
DS News - "FHA to Bring Down Loan Limits for 2014″ (12-11-13)
"The Federal Housing Administration (FHA) is bringing down loan limits on single-family mortgages next year, HUD announced."
Bloomberg - "Property Investment to Grow in 2014, Cornell Survey Says" (12-11-13)
"Institutional investors plan to put more money into real estate next year, potentially lifting the number of deals, lending and property prices, a Cornell University survey show."
Mortgage Professional America – "BOA will pay $500m to settle mortgage class action" (12-11-13)
"A federal judge has approved Bank of America's $500 million settlement with investors who bought mortgage debt from the lender's Countrywide unit, according to a Reuters report."
DS News- "Treasury Adds New Compliance Metrics to Making Home Affordable" (12-11-13)
"The servicer assessment component of the Making Home Affordable (MHA) program has been enhanced with new compliance metrics and benchmarks."
Housing Wire - "Wanted: High-quality renters only, please" (12-11-13)
"Morningstar analyst Brian Grow released a research report surrounding the recent Invitation Homes single-family rental securitization."
Mortgage Bankers Association - "Mortgage Applications Increase in Latest MBA Weekly Survey" (12-11-13)
"Mortgage applications increased 1.0 percent from one week earlier, according to data from the Mortgage Bankers Association's (MBA) Weekly Mortgage Applications Survey for the week ending December 6, 2013."
DS News- "Title Insurance Premiums Rise 14% in Third Quarter" (12-11-13)
"Title insurance premium volume rose 14 percent during the third quarter of 2013 when compared to the same period a year ago, according to the American Land Title Association (ALTA)."
Bakersfield, California hard money loan closed by The Norris Group private lending. Real estate investor received loan for $72,000 on a 3 bedroom, 2 bathroom home appraised for $120,000.
Bruce Norris of The Norris Group will be presenting his newest talk Secrets to Becoming Wealthy in the Property Buy/Sell Business with LAREIA TODAY.
Looking Back:
The amount of mortgage debt outstanding for commercial and multifamily properties increased 0.3% for the fourth quarter in a row to $6.6 billion.  Real estate investing in Hawaii and tourism in Hawaii increased and rebounded after they received a $1.85 billion from Goldman Sachs.  A lawyer was attempting to reopen a case against Wells Fargo claiming they failed to keep their promise from two years ago that they would reduce loan balances for delinquent borrowers.
For more information about The Norris Group's California hard money loans or our California Trust Deed investments, visit the website or call our office at 951-780-5856 for more information. For upcoming California real estate investor training and events, visit The Norris Group website and our California investor calendar. You'll also find our award-winning real estate radio show on KTIE 590am at 6pm on Saturdays or you can listen to over 170 podcasts in our free investor radio archive.