Sources:
CoreLogic: Prices End 2012 with Biggest Annual Gain in Six Years
Winter Season Slows Home Price Gains
Rent Gains Soften as More Multiunit Buildings Enter Market: Trulia
List of Improving Housing Markets Expands to 259 in February; All 50 States Represented
Mortgage Applications Increase in Latest MBA Weekly Survey
Consumer confidence breaks darkness surrounding housing
Mortgage rates settle back down
MBA: Multifamily originations grew 49% in 4Q
Fannie Mae Provides $33.8B to Multifamily Sector in 2012
MBA Forecasts $254 Billion of Commercial/Multifamily Mortgage Originations in 2013, Up 11% From 2012
Carrington Mortgage Services rolls out 25-day loan closings
S&P accused of misrepresenting risks of bundled mortgages
House Democrats Ask Obama to Replace Fannie Mae Regulator
Capital Economics: Rise in Household Wealth to Boost GDP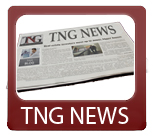 Today's News Synopsis:
This week's video is a slideshow of some of the big news stories in real estate.  Capital Economics expects GDP to increase with the increase in home and equity prices.  The White House announced budget cuts they will be making, which include cuts from both defense and non-defense programs.
In The News:

DS News– "Fitch: CMBS Delinquencies Fall Again; Georgia Remains 'Problem Spot'" (2-8-13)
"The national delinquency rate for commercial mortgage-backed securities (CMBS) began the year with another decline, marking the eighth consecutive month of decreases, according to Fitch Ratings. The rating agency, however, noted regional struggles in Georgia."
Housing Wire – "Moody's earnings skyrocket despite credit rating scrutiny" (2-8-13)
"During a week when credit rating agencies faced increased scrutiny, Moody's Corporation profits soared, beating market expectations."
Inman – "Referral site for global listings grows in the US" (2-8-13)
"A Los Angeles-based referral site with more than 200,000 overseas property listings is expanding into the U.S., with exclusive partners in seven states so far."
Housing Wire– "Schneiderman probe: Another chip in the armour of credit rating agencies?" (2-8-13)
"With the $5 billion civil suit against Standard and Poor's Rating Services putting a target on the credit rating agency's back, the door may have been pushed open for inspection of rival credit rating agencies."
CNN Money – "White House details pending budget cuts" (2-8-13)
"Some 600,000 poor women and children will no longer get free milk and cheese, and some 2,100 fewer food inspections will take place if federal budget cuts expected to kick in March 1 actually take place."
Bloomberg – "Housing Slump and Canada Job Cuts Mark Slow Start to 2013" (2-8-13)
"Canadian employers unexpectedly cut jobs in January while home builders slowed the pace of new construction to the least since 2009, suggesting a languid start to the new year for the country's economy."
DS News– "Capital Economics: Rise in Household Wealth to Boost GDP" (2-8-13)
"With the increase in home and equity prices, Capital Economics suggests net household wealth may be on its way to rising above pre-recession levels later this year, which will lead to a boost to GDP."
Housing Wire – "PMI's mortgage insurance assets to be acquired" (2-8-13)
"PMI Mortgage Insurance has faced turbulent times these past few years after the mortgage insurer was pulled into receivership and then a bankruptcy proceeding by its primary regulator, the Arizona Department of Insurance."
Moreno Valley, California hard money loan closed by The Norris Group private lending. Real estate investor received loan for $118,000 on a 4 bedroom, 2 bathroom home appraised for $171,000.
Bruce Norris of The Norris Group will be speaking at the 2013 Real Estate and Tax Strategies Kick-Off Brunch on Saturday, February 9, 2013.
Bruce Norris of The Norris Group will be presenting his newest talk Poised to Pop: Quadrant Four Has Arrived at OCREIA on Thursday, February 21, 2013.
Bruce Norris of The Norris Group will be presenting his newest talk Poised to Pop: Quadrant Four Has Arrived at IEIF on Tuesday, February 26, 2013.
Looking Back:
CoreLogic reported a decrease in foreclosures for the whole year in 2011 with 830,000 compared to 1.1 million in 2010.  According to Bloomberg, mishandled mortgages and foreclosures cost banks as much as $72 billion.  In other news, the Mortgage Bankers Association reported a 7.5% increase in mortgage applications.
For more information about The Norris Group's California hard money loans or our California Trust Deed investments, visit the website or call our office at 951-780-5856 for more information. For upcoming California real estate investor training and events, visit The Norris Group website and our California investor calendar. You'll also find our award-winning real estate radio show on KTIE 590am at 6pm on Saturdays or you can listen to over 170 podcasts in our free investor radio archive.