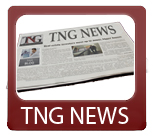 Today's News Synopsis:
CoreLogic reported the increase in home prices may be the result of increased demand for rentals.  Commercial/Multifamily Mortgage Originations decreased in the third quarter according to a recent quarterly survey by the Mortgage Bankers Association.  California and Arizona are in the lead for states that saw a decrease in mortgage delinquency rates.
In The News:

Housing Wire- "CoreLogic: Rising house prices linked to rental demand" (11-13-12)
"High levels of investor activity and rising home prices put the housing market in recovery mode this year, but the real estate market for first time homebuyers is far from fully recovered, CoreLogic ($24.26 0%) said in its November MarketPulse report."
Mortgage Bankers Association- "Third Quarter Commercial/Multifamily Mortgage Originations Down 7 Percent from Q3 2011″ (11-13-12)
"Commercial and multifamily mortgage origination volumes during the third quarter of 2012 were seven percent lower than during the third quarter 2011, 17 percent lower than during the second quarter of 2012 and up 15 percent year-to-date from last year's year-to-date levels, according to the Mortgage Bankers Association's (MBA) Quarterly Survey of Commercial/Multifamily Mortgage Bankers Originations."
Los Angeles Times- "Drop in U.S. mortgage delinquency rates led by California, Arizona" (11-13-12)
"Fueled by major improvements in California and Arizona, the percentage of  homeowners nationwide who were behind on their mortgage payments dropped significantly in the three-month period ending in September compared with a year earlier, TransUnion said Tuesday."
Bloomberg- "UBS Bankers Move to Ranieri Firm to Keep Deals: Mortgages" (11-13-12)
"UBS AG (UBSN), the investment bank that's eliminating 10,000 jobs as it retreats from fixed-income, isn't giving up on the $550 billion commercial-mortgage bond market."
Realty Trac- "Buying Foreclosure Bargains" (11-13-12)
"Looking to buy a foreclosure bargain?  With the collapse of the U.S. real estate "bubble" in 2006, property  prices have been on an uninterrupted decline for four years, pushing some 1.5  million borrowers to the brink of foreclosure."
Inman- "Should lockboxes be mandatory?" (11-13-12)
"The National Association of Realtors is considering whether multiple listing services and Realtor associations will be allowed to require that their members pay for some services that are now considered optional, such as lockboxes."
Los Angeles Times- "Housing market in Southern California makes October gains" (11-13-12)
"Southern California's housing market accelerated in October as home sales spiked with more buyers looking to move into pricier homes."
Bloomberg- "NYC Real Estate Will Rebound After Sandy, Executives Say" (11-13-12)
"New York City's commercial-property market will rebound from Hurricane Sandy as it has from previous disasters, according to local real estate executives."
Housing Wire- "Redwood bringing sixth jumbo RMBS in fourth quarter" (11-13-12)
"The sixth residential-mortgage backed securities deal of the year from Redwood Trust ($15.42 -0.08%) is expected to close in the fourth quarter.  Fitch Ratings pre-rated the transaction."
DS News- "Deutsche Bank, Goldman Sachs Lose Bid for Securities Suit Dismissal" (11-13-12)
"Two more banks have lost in their attempts to dismiss claims of misconduct in sale of mortgage-backed securities (MBS) to Fannie Mae and Freddie Mac."
La Mirada, California hard money loan closed by The Norris Group private lending. Real estate investor received loan for $214,000 on a 3 bedroom, 2 bathroom home appraised for $346,000.
The Norris Group and numerous real estate professionals converge for a good cause and networking for Give BIG Riverside today.
Bruce Norris of The Norris Group will be at the Investors Workshops at the Doubletree Hotel in Orange on Wednesday, November 28, 2012.
Bruce Norris of The Norris Group will be at the NSDREI Holiday Christmas Party at the El Camino Country Club in Riverside on Sunday, December 2, 2012.
For more information about The Norris Group's California hard money loans or our California Trust Deed investments, visit the website or call our office at 951-780-5856 for more information. For upcoming California real estate investor training and events, visit The Norris Group website and our California investor calendar. You'll also find our award-winning real estate radio show on KTIE 590am at 6pm on Saturdays or you can listen to over 170 podcasts in our free investor radio archive.