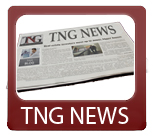 Today's News Synopsis:
Zillow reported home prices increase by 5% to $158,300, marking the sixth consecutive month to show price increases.  Fannie Mae and Freddie Mac announced today they will be offering relief to those recently affected by the tornado in Oklahoma.  The states that were helped the most by the recent national mortgage servicing settlement were those who were the most affected by the foreclosure crisis.
In The News:

Housing Wire – "Hardest-hit states record the most relief from servicers" (5-21-13)
"States hit the hardest by the foreclosure crisis benefited the most from the multi-billion dollar national mortgage servicing settlement, according to first-quarter 2013 data released by Joseph Smith, an independent monitor overseeing the distribution of aid."
Bloomberg – "Fannie Mae Said to Plan $2 Billion CMBS Offering to Cut Holdings" (5-21-13)
"Fannie Mae plans to sell $2 billion of commercial-mortgage bonds issued before the credit market seizure as it seeks to reduce holdings of illiquid assets, according to three people familiar with the offering."
Inman – "FHA policy shift leaves many condos ineligible for financing" (5-21-13)
"Is FHA intentionally targeting condominiums, trying to exclude hundreds or thousands of them around the country from qualifying for financing under its mortgage insurance program?"
DS News – "Home Prices Climb by at Least 5% for 6th Straight Month in April" (5-21-13)
"The majority of metros covered in Zillow's Real Estate Market Reports saw home values inch up from March to April, the company reported Tuesday."
Housing Wire – "QM likely to shrink mortgage lending space" (5-21-13)
"Despite the Consumer Financial Protection Bureau attempt to make the ability-to-repay rule flexible, members of the financial committee addressed a variety of risks that come with the qualified mortgage, including the high risk of lenders reducing lending volume based on the changes."
Realty Times – "Homeownership Is Not a Tax Loophole" (5-21-13)
"It has been said that Congress does two things well: Nothing and Overreacting. In an important sense, last week's message from Realtors® to their representatives in Washington was that legislators should do the former and not the latter."
DS News – "GSEs Announce Relief to Borrowers Impacted by Oklahoma Tornado" (5-21-13)
"Fannie Mae and Freddie Mac reminded servicers of mortgage relief options available to homeowners whose residences were affected by the tornado that ravaged areas in Oklahoma."
Realty Trac – "Principal Forgiveness Would Save Taxpayers Billions" (5-21-13)
"Principal forgiveness is once again on the menu in Washington, this time spurred on by a new report which says taxpayers could save as much as $2.8 billion if troubled borrowers simply owed less."
Los Angeles, California hard money loan closed by The Norris Group private lending. Real estate investor received loan for $330,000 on a 3 bedroom, 2 bathroom home appraised for $548,000.
Bruce Norris of The Norris Group will be presenting How to Make a Million in the Next 24 Months in Orange on Saturday, June 1, 2013.
Bruce Norris of The Norris Group will be presenting his Free Pre-Event Webinar for California Comeback 2: Fast, Furious & Dangerous with Chino Valley on Friday, June 7, 2013.
Bruce Norris of The Norris Group will be speaking at the Cutting Edge Financial Tactics Brunch in Costa Mesa on Saturday, June 8, 2013.
Looking Back:
A bank closed in Alabama, bringing the then total for 2012 to 24.  Delinquencies were on the rise again according to a preliminary report by the Lender Processing Services.  In another big story, four states were back at their highest employment since the recession, these states being Alaska, North Dakota, Texas, and Louisiana.
For more information about The Norris Group's California hard money loans or our California Trust Deed investments, visit the website or call our office at 951-780-5856 for more information. For upcoming California real estate investor training and events, visit The Norris Group website and our California investor calendar. You'll also find our award-winning real estate radio show on KTIE 590am at 6pm on Saturdays or you can listen to over 170 podcasts in our free investor radio archive.