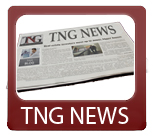 Today's News Synopsis:
The Mortgage Bankers Association reported delinquency rates for commercial and multifamily mortgage loans decreased in the third quarter.  Short sales and pre-foreclosure sales showed a 15% and 17% increase in the third quarter according to RealtyTrac.  Freddie Mac reported 30-year mortgage rates increased ever so slightly to 3.34%.
In The News:

DS News– "RealtyTrac: Short Sales, Pre-Foreclosure Sales Increase in Q3" (12-6-12)
"Although short sales continue to be utilized more and more as an alternative to foreclosure, RealtyTrac suggested the trend may change if the Mortgage Debt Relief Act of 2007 does not get extended."
Mortgage Bankers Association– "Commercial/Multifamily Mortgage Delinquency Rates Down in Third Quarter" (12-6-12)
"Delinquency rates decreased for commercial and multifamily mortgage loans in the third quarter, according to the Mortgage Bankers Association's (MBA) Commercial/Multifamily Delinquency Report."
Realty Times– "Unusual 'Perfect Storm' Threatens Housing Recovery" (12-6-12)
"It's not just the fiscal cliff that poses a threat to the recovering housing market.  Toss in winter weather that could bring another nasty climatic event like Hurricane-Tropical Storm Sandy – except with the white stuff – and you've got a two-headed perfect storm that could really stall the housing recovery."
NAHB– "Number of Improving Housing Markets Surges to 201 in December" (12-6-12)
"The number of housing markets considered "improving" according to parameters established by the National Association of Home Builders/First American Improving Markets Index (IMI) surged by 76 to a total of 201 metros in December, according to IMI data released today."
Housing Wire– "Donovan outlines FHA recovery plans to avoid Treasury draw" (12-6-12)
"Housing and Urban Development Secretary Shaun Donovan testified before the Senate Banking, Housing and Urban Affairs Committee following the Federal Housing Administration's actuarial report on Thursday to address the necessary steps that need to be taken in 2013 to avoid a first-time Treasury draw."
Los Angeles Times– "Freddie Mac says typical 30-year mortgage rate up a hair at 3.34%" (12-6-12)
"Mortgage interest rates edged higher from record lows this week, with lenders offering the 30-year fixed loan to solid borrowers at an average of 3.34%, Freddie Mac said in its latest survey."
DS News– "NJCC Selected to Buy 399 Distressed Loans Through HUD Program" (12-6-12)
"New Jersey Community Capital (NJCC) was selected as part of HUD's Distressed Asset Stabilization Program (DASP) to purchase 399 troubled loans, the nonprofit announced Tuesday."
DS News– "Radian Reports November Delinquencies" (12-6-12)
"Radian Guaranty Inc. reported it wrote $3.84 billion in new mortgage insurance in November."
San Bernardino, California hard money loan closed by The Norris Group private lending. Real estate investor received loan for $84,000 on a 3 bedroom, 2 bathroom home appraised for $140,000.
Bruce Norris of The Norris Group will be presenting his newest talk Poised to Pop: Quadrant Four Has Arrived at the Scottish Rite Center in San Diego on Tuesday, December 11, 2012.
Bruce Norris of The Norris Group will be presenting his newest talk Poised to Pop: Quadrant Four Has Arrived at IRCA Los Angeles on Wednesday, January 2, 2012.
Bruce Norris of The Norris Group will be presenting his newest talk Poised to Pop: Quadrant Four Has Arrived at Coachella Valley on Tuesday, January 8, 2012.
Looking Back:
According to Bloomberg news, Bannk of America reached a settlment with investors from whom they faced a lawsuit, agreeing to pay $315 million.  Pending home sales increased in October 2011 according to the National Association of Realtors.  Fifteen euro currency union members were reviewed by Standard & Poors to see if they would be downgraded.
For more information about The Norris Group's California hard money loans or our California Trust Deed investments, visit the website or call our office at 951-780-5856 for more information. For upcoming California real estate investor training and events, visit The Norris Group website and our California investor calendar. You'll also find our award-winning real estate radio show on KTIE 590am at 6pm on Saturdays or you can listen to over 170 podcasts in our free investor radio archive.