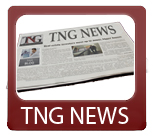 Today's News Synopsis:
Faith Schwartz, former executive director of HOPE NOW, has just been appointed as CoreLogic's SVP of government solutions.  LPS reported home prices increased 5.8% year-over-year in December.
In The News:

Bloomberg – "Bernanke's Stimulus Spurring U.S. Employment in Housing" (2-24-13)
"Federal Reserve Chairman Ben S. Bernanke has something to tout before Congress in hearings this week: job growth in the auto and housing industries."
Housing Wire – "LPS: December home prices rose 5.8% annually" (2-25-13)
"Home prices in the U.S. edged up 5.8% year-over-year in December as the average home price rose to $207,000, Lender Processing Services said in its latest Home Price Index."
DS News- "Survey Profiles Population of Single-Family Renters" (2-25-13)
"The fast-growing population of single-family renters is more likely to dwell in their home for longer periods of time compared to multifamily occupants, which suggests demand for single-family rentals offers greater stability than multifamily demand, according to a new survey from Premier Property Management Group."
Housing Wire - "Bipartisan housing commission wants GSE dominance erased" (2-25-13)
"In many respects, our housing system is outdated and not equipped to keep pace with today's demands and the challenges of the imminent future, the Bipartisan Policy Center's Housing Commission (BPC) wrote in a report released Monday."
DS News - "Mortgage Daily Ranks 10 Largest Servicers in Q4″ (2-25-13)
"Wells Fargo kept its place as the largest servicer in the fourth quarter, according to a ranking from Mortgage Daily, while Ocwen made its way to No. 6, a spot previously held by Residential Capital in the third quarter."
Inman - "New CoreLogic exec to help build relationships with government" (2-25-13)
"Real estate information and technology company CoreLogic has appointed the former executive director of Hope Now, a nonprofit alliance between mortgage companies, housing counseling agencies, trade associations, Fannie Mae, Freddie Mac, and others, as its senior vice president of government solutions."
DS News- "NAHB Stresses Need for Appraisal Reform" (2-25-13)
"As regulatory institutions begin to provide some clarity to the mortgage market, the National Association of Home Builders insists the market still lacks confidence and is badly in need of a sound and functional appraisal system."
Housing Wire- "NABE: Economic uncertainties remain, with one exception" (2-25-13)
"While gross domestic product is expected to be negatively impacted by all the uncertainty surrounding the nation's impending debt ceiling debate and the risk of sequestration, the housing sector is expected to continue its upward trajectory, the National Association for Business Economics (NABE) said."
Lancaster, California hard money loan closed by The Norris Group private lending. Real estate investor received loan for $80,000 on a 3 bedroom, 1 bathroom home appraised for $127,000.
Bruce Norris of The Norris Group will be presenting his newest talk Poised to Pop: Quadrant Four Has Arrived at IEIF TOMORROW.
Bruce Norris of The Norris Group will be presenting his newest talk Poised to Pop: Quadrant Four Has Arrived at FIBI Long Beach on Thursday, February 28, 2013.
The Norris Group will be holding their Distressed Property Boot Camp from March 5-7, 2013.
For more information about The Norris Group's California hard money loans or our California Trust Deed investments, visit the website or call our office at 951-780-5856 for more information. For upcoming California real estate investor training and events, visit The Norris Group website and our California investor calendar. You'll also find our award-winning real estate radio show on KTIE 590am at 6pm on Saturdays or you can listen to over 170 podcasts in our free investor radio archive.