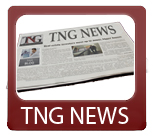 Today's News Synopsis:
Existing home sales increased 0.6% in April to a three-year high and are now at 4.97 million.  Both HUD and the Census Bureau reported builder permits increased 14.3% in April, leading to an increase in builder confidence for the month.  Mortgage applications decreased 9.8% from last week according to the Mortgage Bankers Association.
In The News:

Bloomberg - "Sales of Previously Owned U.S. Homes Rise to Three-Year High" (5-22-13)
"Sales of previously owned U.S. homes rose in April to the highest level in more than three years as housing continued to gain momentum."
Housing Wire – "Number of Americans in foreclosure plummets: LPS" (5-22-13)
"The number of Americans in the foreclosure process plummeted by nearly 25% in the past year, according to Lender Processing Services First Look mortgage report for April."
Mortgage Bankers Association - "Mortgage Applications Decrease in Latest MBA Weekly Survey" (5-22-13)
"Mortgage applications decreased 9.8 percent from one week earlier, according to data from the Mortgage Bankers Association's (MBA) Weekly Mortgage Applications Survey for the week ending May 17, 2013."
DS News - "Rising Prices, Shrinking Delinquencies Reduce Future RMBS Losses" (5-22-13)
"As home values improve and servicers continue to ramp up efforts to reduce delinquent pipelines through short sales and loan modifications, the composition of RMBS loan pools outstanding should also improve, according to Moody's most recent ResiLandscape."
Realty Times - "Builder Confidence Rises Along With Increase in Building Permits" (5-22-13)
"Housing market improvements continue to be seen with builder confidence on the rise along with an increase in building permits.  The U.S. Census Bureau and the Department of Housing and Urban Development reported that residential building permits increased 14.3% for the month of April and was 35.8% higher than a year ago at the same time."
Housing Wire - "Bernanke forewarns against hitting the brakes too early" (5-22-13)
"The economy is on sturdier footing than a year ago, but Ben Bernanke, chairman of the Federal Reserve, is trying to avoid squashing the current recovery."
Realty Times – "Credit Scores Continue to Confound Consumers" (5-22-13)
"It's just not surprising credit scores baffle 20 to 40 percent of consumers.  The Consumer Financial Credit Bureau (CFCB) recently reported credit scores sold to consumers aren't the same as the ones lenders use – and the difference between the scores can mean the difference between a lender approving or rejecting an application for credit, including a mortgage."
Inman – "Seller financing: an untapped resource for real estate agents" (5-22-13)
"While the residential real estate market is generally believed to be improving nationwide, some of the residual effects of the Great Recession still affect the ability of real estate agents to facilitate home sales."
Corona, California hard money loan closed by The Norris Group private lending. Real estate investor received loan for $170,000 on a 4 bedroom, 2 bathroom home appraised for $250,000.
Bruce Norris of The Norris Group will be presenting How to Make a Million in the Next 24 Months in Orange on Saturday, June 1, 2013.
Bruce Norris of The Norris Group will be presenting his Free Pre-Event Webinar for California Comeback 2: Fast, Furious & Dangerous with Chino Valley on Friday, June 7, 2013.
Bruce Norris of The Norris Group will be speaking at the Cutting Edge Financial Tactics Brunch in Costa Mesa on Saturday, June 8, 2013.
Looking Back:
The National Association of Realtors reported existing home sales increased to 4.62 million the previous month from 4.47 million in March.  At the same time, however, the number of contracts signed to buy a home decreased 8% the previous month.  Home affordability was at its highest on record at 77.5% for the quarter.
For more information about The Norris Group's California hard money loans or our California Trust Deed investments, visit the website or call our office at 951-780-5856 for more information. For upcoming California real estate investor training and events, visit The Norris Group website and our California investor calendar. You'll also find our award-winning real estate radio show on KTIE 590am at 6pm on Saturdays or you can listen to over 170 podcasts in our free investor radio archive.