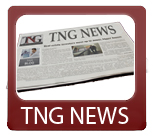 Today's News Synopsis:
The latest S&P/Case-Shiller Index showed home prices in 20 U.S. cities increased 9.3% year-over-year to their highest since May 2006.  At the same time, homeowner ship rate was at 65% in the first quarter, its lowest since 1995.  A case was just dismissed against MERS in Cleveland County, Oklahoma.
In The News:

DS News - "Baby Boomers Plagued by Mortgage Debt as They Enter Retirement" (4-30-13)
"As the Baby Boomer generation heads into retirement, many are plagued with debt, and mortgage debt is their most common financial hardship, according to a study released Monday by Securian Financial Group, a St. Paul, Minnesota-based financial services firm."
Housing Wire – "FHFA gears up for single GSE securitization platform" (4-30-13)
"A key objective of the Federal Housing Finance Agency is to execute various risk transfer transactions aimed at reducing the enterprises' footprint in housing finance."
Realty Times – "New Homes Price Increases Projected To Outstrip Resales" (4-30-13)
"Is this a good time to sell your home? Could be. Especially if you plan to buy a new home.  New home prices are increasing faster than resales, a trend expected to continue for months to come, according to Brad Hunter, chief economist for Metrostudy."
Bloomberg - "U.S. Homeownership Rate Falls to Lowest Since 1995″ (4-30-13)
"The U.S. homeownership rate fell to the lowest in almost 18 years, reflecting rising demand for rentals and investor purchases in the housing market."
Mortgage Bankers Association - "Q1 2013 Commercial/Multifamily Mortgage Bankers Originations Up 9% from Q1 2012″ (4-30-13)
"First quarter 2013 commercial and multifamily mortgage loan originations were nine percent higher than during the same period last year and 36 percent lower than the fourth quarter of 2012, according to the Mortgage Bankers Association's (MBA) Quarterly Survey of Commercial/Multifamily Mortgage Bankers Originations."
Bloomberg - "Mortgage Reform Likely to Pass House in '13, Garrett Says" (4-30-13)
"The U.S. House of Representatives is likely to pass a bill this year to reduce the influence of the government-backed Federal Housing Administration, Fannie Mae and Freddie Mac, Representative Scott Garrett said today."
DS News - "Completed Foreclosures Rise in March, Foreclosure Inventory Falls" (4-30-13)
"The number of residential properties lost to foreclosure increased from February to March, while foreclosure inventory was down from month and year ago levels, according to data from CoreLogic."
Bloomberg - "Home Prices in 20 U.S. Cities Climb by Most Since May 2006″ (4-30-13)
"Residential real-estate prices increased in February by the most since May 2006, showing the U.S. housing market is strengthening."
Housing Wire – "Another MERS county recording-fee suit dismissed" (4-30-13)
"County commissioners in Cleveland County, Okla., became the latest plaintiffs to see a recorder-fee lawsuit filed against the Mortgage Electronic Registration Systems dismissed by a judge."
Apple Valley, California hard money loan closed by The Norris Group private lending. Real estate investor received loan for $64,000 on a 3 bedroom, 2 bathroom home appraised for $100,000.
Bruce Norris of The Norris Group will be presenting his newest talk Poised to Pop: Quadrant Four Has Arrived with FIBI OC on Tuesday, May 7, 2013.
Bruce Norris of The Norris Group will be presenting Poised to Pop: Quadrant Four Has Arrived with Asian REIA on Wednesday, May 15, 2013.
Bruce Norris of The Norris Group will be presenting Poised to Pop: Quadrant Four Has Arrived with TIGAR on Thursday, May 16, 2013.
Looking Back:
The number of closed banks was at 22 with the closure of five more banks the previous Friday.  The home ownership rate was at its lowest in 15 years at 65.5%, while at the exact same time the number of families renting was at its highest in 15 years, showing that more people were renting than buying.  The decision to allow principal reduction on mortgages provided by Fannie Mae and Freddie Mac was postponed by the FHFA.
For more information about The Norris Group's California hard money loans or our California Trust Deed investments, visit the website or call our office at 951-780-5856 for more information. For upcoming California real estate investor training and events, visit The Norris Group website and our California investor calendar. You'll also find our award-winning real estate radio show on KTIE 590am at 6pm on Saturdays or you can listen to over 170 podcasts in our free investor radio archive.