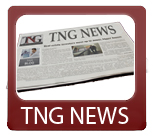 Today's News Synopsis:
Pending home sales decreased 4.3% month-over-month in December.  At the same time home prices increased 0.5% month-over-month in November.  The Joint Powers of Authority rejected San Bernardino's motion to use eminent domain as a way to deal with negative equity.
In The News:

Inman – "Tight inventories weigh on prospects for 2013 growth" (1-28-13)
"Tight listing inventories are likely to constrain growth in 2013 home sales, the National Association of Realtors said in releasing a report showing that pending sales dropped 4.3 percent from November to December."
DS News- "San Bernardino County Rejects Eminent Domain Proposal" (1-28-13)
"After much debate and consideration, an idea that had been brewing in San Bernardino County to address negative equity through the use of eminent domain was rejected Thursday by the Joint Powers Authority (JPA)."
Housing Wire- "U.S. home prices crawl upward" (1-28-13)
"U.S. home prices continued to inch their way up, showing a 0.5% increase from October to November, according to the latest Lender Processing Services home price index."
Bloomberg- "Las Vegas Area Leads U.S. in Home-Construction Gains" (1-28-13)
"Las Vegas, one of the hardest-hit cities in the U.S. real estate crash, had the biggest jump in housing starts in the fourth quarter, almost doubling from a year earlier."
Inman- "Clear Capital offers Freddie Mac valuation tools" (1-28-13)
"Two property valuation tools from mortgage giant Freddie Mac are now available to lenders and third-party resellers such as appraisal management companies, data providers and due diligence firms through real estate data and valuation firm Clear Capital."
DS News – "Massachusetts Completed Foreclosures Shrink in 2012, Starts Increase" (1-28-13)
"From 2011 to 2012, the number of completed foreclosures fell in Massachusetts, while foreclosure starts experienced a significant increase, according to a report from the Warren Group."
Bloomberg- "Fannie Adds Bailout For Underwater Walkaways: Mortgages" (1-28-13)
"Fannie Mae (FNMA) and Freddie Mac will let some borrowers who kept up payments as their homes lost value erase their debts by giving up the properties, helping Americans escape underwater loans while adding to losses at the mortgage giants bailed out with $190 billion of taxpayer money."
Housing Wire- "ASF 2013: Fannie Mae and Freddie Mac are here to stay" (1-28-13)
"Although the housing market has posted a shift in positive momentum, many factors within housing finance will likely remain for quite some time, and reform is not expected any time soon."
Norwalk, California hard money loan closed by The Norris Group private lending. Real estate investor received loan for $185,000 on a 3 bedroom, 1 bathroom home appraised for $307,000.
The Norris Group will be holding their Distressed Property Boot Camp from January 29-31, 2012.
Bruce Norris of The Norris Group will be speaking at the 2013 Real Estate and Tax Strategies Kick-Off Brunch on Saturday, February 9, 2013.
Bruce Norris of The Norris Group will be presenting his newest talk Poised to Pop: Quadrant Four Has Arrived at OCREIA on Thursday, February 21, 2013.
For more information about The Norris Group's California hard money loans or our California Trust Deed investments, visit the website or call our office at 951-780-5856 for more information. For upcoming California real estate investor training and events, visit The Norris Group website and our California investor calendar. You'll also find our award-winning real estate radio show on KTIE 590am at 6pm on Saturdays or you can listen to over 170 podcasts in our free investor radio archive.