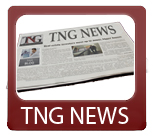 Today's News Synopsis:
The Mortgage Bankers Association reported mortgage applications decreased 11.5% from last week.  135,000 new jobs were added to the private sector last month according to a recent report by ADP.  Fannie Mae announced today their plan for making the short sale process move faster and more effectively.
In The News:

Mortgage Bankers Association - "Mortgage Applications Decrease as Rates Jump in Latest MBA Weekly Survey" (6-5-13)
"Mortgage applications decreased 11.5 percent from one week earlier, according to data from the Mortgage Bankers Association's (MBA) Weekly Mortgage Applications Survey for the week ending May 31, 2013."
DS News – "Fannie Mae Announces New Effort to Streamline Short Sale Process" (6-5-13)
"In an effort to speed up the short sale process, Fannie Mae is increasing early communication with real estate agents by asking listing agents to register accepted short sale offers with the GSE."
Realty Times - "Home Prices Hit Five Year High While Mortgage Rates Continue to be Volatile" (6-5-13)
"Home prices have hit a five year high while mortgage rates continue to be volatile at a time of year when home buying normally increases. According to the S&P/Case-Shiller index of property values, home prices increased 10.9% for the 12 month period March 2012 through March 2013."
CNN Money - "ADP: Private sector job growth still weak" (6-5-13)
"Private sector employers added 135,000 jobs in May, according to a report by payroll-processing firm ADP."
Bloomberg - "Fannie Shares Seen as Worthless Surging in Disconnect" (6-5-13)
"Fannie Mae and Freddie Mac shares surged to five-year highs last week, giving them a combined market value of $48 billion, about the same as BlackRock Inc., the world's largest money manager, and Starbucks Corp., the biggest coffee-shop operator."
Housing Wire - "Massachusetts foreclosures decline 79% as local laws stall the process" (6-5-13)
"Massachusetts foreclosure petitions fell a dramatic 79% annually in April as more banks found alternative solutions to default or simply slowed down the process to comply with new state rules."
Realty Trac – "FHA Could Lose $115 Billion" (6-5-13)
"A previously undisclosed stress test has revealed the Federal Housing Administration's projected losses on defaulted loans could reach as high as $115 billion over 30 years, according to the Wall Street Journal."
DS News – "Survey: Views on Homeownership from Largest Ethnic Groups" (6-5-13)
"When it comes to homeownership, the three largest ethnic groups in the nation share similar visions and attitudes, according to a survey from Better Homes and Gardens Real Estate."
Santa Monica, California hard money loan closed by The Norris Group private lending. Real estate investor received loan for $480,000 on a 2 bedroom, 3 bathroom home appraised for $745,000.
Bruce Norris of The Norris Group will be presenting his Free Pre-Event Webinar for California Comeback 2: Fast, Furious & Dangerous with Chino Valley on Friday, June 7, 2013.
Bruce Norris of The Norris Group will be speaking at the Cutting Edge Financial Tactics Brunch in Costa Mesa on Saturday, June 8, 2013.
Bruce Norris of The Norris Group will be speaking at the NSDREI 9th Anniversary Dinner Party in Oceanside on Tuesday, June 18, 2013.
Looking Back:
CoreLogic reported home prices increased 1.1% percent in April 2012 and were expected to show an increase in the month of May.  Clear Capital also reported in their May 2012 Home Data Index that home prices increased both yearly and quarterly at 0.4% quarterly and 0.1% yearly. CMBS delinquncy rates increased slightly to 0.23% in the first quarter, although for CRE mortgages the delinquency rates decreased to 0.37%.
For more information about The Norris Group's California hard money loans or our California Trust Deed investments, visit the website or call our office at 951-780-5856 for more information. For upcoming California real estate investor training and events, visit The Norris Group website and our California investor calendar. You'll also find our award-winning real estate radio show on KTIE 590am at 6pm on Saturdays or you can listen to over 170 podcasts in our free investor radio archive.