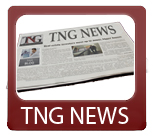 Today's News Synopsis:
Four banks closed last Friday, bringing the new total now to 28.  CoreLogic believes negative equity in the market may actually be benefiting the housing market by helping to increase home prices.  Also on the increase is homes sold to foreigners, which increased 24% over the course of a year through March.
In The News:

Housing Wire – "CoreLogic: Negative equity props up home prices in toughest markets" (6-11-12)
"The negative equity problem may actually be pushing up home prices at the bottom of some of the hardest-hit housing markets, according to a report from CoreLogic ($17.39 0.06%)."
Realty Trac – "REO Inventory Ballooning as Banks Hold Back Housings" (6-11-12)
"In the May 2012 issue of the Foreclosure News Report, real estate attorney, investor, author and trainer William Bronchick argues that banks are "hoarding foreclosure inventory" and overvaluing their real estate owned (REO) properties in an attempt to squeeze more money out of their distressed portfolios. Bronchick believes that the growing glut of REO is hurting real estate markets where inventory is tight."
Bloomberg – "Home Refinancing Boosts Florida, Nevada: Economy" (6-11-12)
"he combination of easier lending standards and record-low mortgage rates is beginning to shore up real estate markets in states where home values plunged."
DS News – "Bank Failure Tally Jumps to 28 After Busy Friday" (6-11-12)
"The FDIC's Deposit Insurance Fund (DIF) took a combined hit of approximately $80.8 million Friday after the closure of four banks."
Realty Times – "Real Estate Auctions are Setting the Stage for TV Programming" (6-11-12)
"There seems to be a recent onslaught of auction-related television shows. Everyone and their brother seems to be producing a reality program on how to either buy or sell and basically make a deal of a lifetime via the auction route. Just look through your TV Guide (does anyone read that anymore?) or better yet, scroll through your zillions of channels – you'll see a plethora of shows centered around getting a lot of bang for your buck by hitting the auction block."
San Francisco Chronicle – "Manhattan Homes Best Deal for Buyers Since 2006 as Rents Surge" (6-11-12)
"Now is the best time in almost six years to buy in Manhattan as rents approach record highs and home prices hold steady."
Housing Wire – "Moody's tempers multifamily bubble fears" (6-11-12)
"More than 34% of the national housing stock is being rented and the percentage is climbing, according to Moody's Analytics."
Bloomberg – "U.S. Home Sales to Foreigners Rise as Low Prices Draw Investors" (6-11-12)
"The dollar volume of U.S. homes sold to foreign buyers rose 24 percent in the 12 months through March as investors from Canada, China, India, Mexico and the U.K. took advantage of low prices and favorable exchange rates."
Bloomberg – "Obama Housing Fix Faltered on Carrots-Not-Sticks Policy" (6-11-12)
"Three years ago, when President Barack Obama unveiled his plan for solving the U.S. housing crisis, one in five borrowers owed more on mortgages than their homes were worth, banks were repossessing 74,000 homes per month and sale prices had plunged 30 percent from their 2006 peak."
Los Angeles, California hard money loan closed by The Norris Group private lending. Real estate investor received loan for $85,000 on a 2 bedroom, 1 bathroom home appraised for $170,000.
The Norris Group posted a new event. Bruce Norris of The Norris Group will be at the NSDREI 8th Anniversary Dinner Party Tuesday, June 19, 2012.
The Norris Group posted a new event. Bruce Norris of The Norris Group will be at the AREAA 2012 Home Buyer & Real Estate Investment Fair Saturday, July 21, 2012.
The Norris Group posted a new event.  Bruce Norris of The Norris Group will be at the InvestClub for Women Tuesday, September 18, 2012.
For more information about The Norris Group's California hard money loans or our California Trust Deed investments, visit the website or call our office at 951-780-5856 for more information. For upcoming California real estate investor training and events, visit The Norris Group website and our California investor calendar. You'll also find our award-winning real estate radio show on KTIE 590am at 6pm on Saturdays or you can listen to over 170 podcasts in our free investor radio archive.