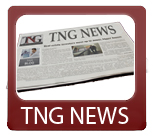 Today's News Synopsis:
The NAHB reported builder confidence increased to 59, bringing it to its highest level in nine years.  Mortgage applications also increased from last week by 7.9% according to the Mortgage Bankers Association.  Freddie Mac reported the multifamily sector is increasing drastically despite the housing market as a whole still struggling.
In The News:

Mortgage Professional America - "While housing staggers, multifamily is booming" (9-16-14)
"While the single-family sector continues its slow climb back to normalcy, the multifamily sector is booming, according to new data from Freddie Mac. In fact, all growth in net household formation has been among renters."
Housing Wire - "American mobility at historic low and not changing soon" (9-17-14)
"The U.S. Census Bureau's current population survey released on Tuesday shows that mobility is flat – at the same low level of 11.7% as the year before."
NAHB – "Builder Confidence Hits Highest Level Since November of 2005″ (9-17-14)
"Builder confidence in the market for newly built, single-family homes rose for a fourth consecutive month in September to a level of 59 on the National Association of Home Builders/Wells Fargo Housing Market Index (HMI), released today."
Mortgage Bankers Association - "Mortgage Applications Increase in Latest MBA Weekly Survey" (9-17-14)
"Mortgage applications increased 7.9 percent from one week earlier, according to data from the Mortgage Bankers Association's (MBA) Weekly Mortgage Applications Survey for the week ending September 12, 2014."
Housing Wire - "FOMC: Tapering quickly coming to a close" (9-17-14)
"Tapering is likely to end at the next Federal Open Market Committee meeting, according the latest September minutes."
OC Housing News – "Housing market faces intractable problems with demand" (9-17-14)
"The federal government set up the unemployment reporting procedures to mask the depth of problems with deep recessions.  During the Great Depression unemployment hit very high levels because the government counted everyone who wanted a job but didn't have one."
DS News – "Credit Default Rates Inch Up in August" (9-17-14)
"Credit default rates in the United States rose slightly in August, pushed in part by an uptick in mortgage defaults.  The national credit default rate, which includes bank cards, auto loans, and both first and second mortgages, edged up to 1.03 percent in August from July's historical low of 1.01 percent, according to data compiled by S&P Dow Jones Indices and Experian."
Housing Wire - "FHFA reps and warrants policies have "significant and unresolved" risks" (9-17-14)
"When the Federal Housing Finance Agency implemented new representation and warranty policies for Fannie Mae and Freddie Mac on Jan. 1, 2013, it did so in a rushed and flawed manner that exposes the government-sponsored enterprises to significant risk, the FHFA's watchdog said in a new report."
Bloomberg – "Lennar Profit Beats Estimates as Sales and Prices Rise" (9-17-14)
"Lennar Corp. (LEN), the second-biggest U.S. homebuilder by stock-market value, reported fiscal third-quarter earnings that beat analysts' estimates as it sold more homes at higher prices.."
San Juan Capistrano, California hard money loan closed by The Norris Group private lending. Real estate investor received loan for $425,000 on a 3 bedroom, 2 bathroom home appraised for $654,000.
Bruce Norris of The Norris Group will be presenting Secrets To Becoming Wealthy with InvestClub for Women on Wednesday, September 17, 2014.
Bruce Norris of The Norris Group will be presenting Secrets To Becoming Wealthy with InvestClub for Women in Cerritos on Thursday, September 18, 2014.
On Friday, October 24, Bruce Norris will be presenting the 7th annual I Survived Real Estate 2014.
Looking Back:
In an updated on the Richmond eminent domain case, a federal district judge rejected a move by Wells Fargo to prevent the plan from taking place.  In other news, home builder confidence remained static at 58 after having seen four straight months of increase.  Although the housing market seemed to show signs of improving, newly released data has caused analysts to now question the state of improvement.
For more information about The Norris Group's California hard money loans or our California Trust Deed investments, visit the website or call our office at 951-780-5856 for more information. For upcoming California real estate investor training and events, visit The Norris Group website and our California investor calendar. You'll also find our award-winning real estate radio show on KTIE 590am at 6pm on Saturdays or you can listen to over 170 podcasts in our free investor radio archive.