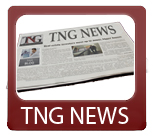 Today's News Synopsis:
Mortgage rates decreased again and are now at levels below 2014.   30-year rates now stand at 4.14%, and 15-year rates are at 3.22%.  The number of foreclosures completed is only half of what it was before according to a recent report by the Office of the Comptroller of the Currency.  90,852 foreclosures were completed in the first quarter, down 50% for the quarter and 33.9% year-over-year.  Recent date from Trulia expects there to not be another housing bubble anytime soon due to an increasing number of undervalued homes.
In The News:

DS News – "Survey: Realtors Continue to Invest in Mobile Technology" (6-26-14)
"The National Association of Realtors (NAR) set out to answer a very simple question—how much are realtors spending on new technology for their businesses? NAR conducted the 2013-2014 Realtor Technology Survey, which found that realtors continued to invest in technology for their business in 2013 and spent more than they had in previous years."
Bloomberg – "Fed Neutralized in Mortgage Bonds on Supply Slump" (6-26-14)
"The $5.4 trillion market for U.S. government-backed mortgage bonds is poised for its biggest first-half rally since 2010 as a surprising drop in supply outweighs a pullback in Federal Reserve purchases."
Housing Wire - "OCC: Foreclosures cut by half from last year" (6-26-14)
"First-lien mortgages serviced by large national and federal savings banks are 93.1% improved in the first quarter of 2014 and foreclosures have been cut in half, according to a report released today by the Office of the Comptroller of the Currency."
DS News - "Trulia: Undervalued Homes Squash Housing Bubble Concerns" (6-26-14)
"While persistent price gains continue to dominate headlines, homes in a majority of major markets across the country remain slightly undervalued, quashing any concerns of a rising housing bubble, according to the latest data from Trulia."
Bloomberg - "Lennar Earnings Beat Estimates as Home Prices Increase" (6-26-14)
"Lennar Corp. (LEN), the biggest U.S. homebuilder by stock-market value, reported a quarterly profit that beat analysts estimates as the company raised its prices and delivered more properties."
Housing Wire – "It's official: Mortgage rates lower than 2013″ (6-26-14)
"Mortgage rates officially dropped lower than last year's levels, as rates fell due to the release of the first quarter real GDP final estimate, according to the latest Freddie Mac Primary Mortgage Market Survey."
DS News - "Harvard: Housing Recovery Hinges on Millennial Participation" (6-26-14)
"Millennials are so hot right now. Advertisers spend sleepless nights wondering how to associate this "cool" generation with their products and services."
Bloomberg – "Treasury Begins Push to Revive U.S. Mortgage-Bond Market" (6-26-14)
"The Treasury Department will launch an initiative to revive the market for mortgage securities without government backing, a Treasury official said."
Housing Wire - "Hensarling: SCOTUS ruling against recess appointments should apply to CFPB" (6-26-14)
"The Supreme Court fired a huge salvo on the Obama administration, unanimously rebuking the White House for making recess appointments when Congress wasn't actually in recess."
Bruce Norris of The Norris Group will be presenting Secrets To Becoming Wealthy with High Desert REIA on Thursday, July 10, 2014.
Bruce Norris of The Norris Group will be presenting his big event The Millionaire Maker in Costa Mesa Friday-Sunday, July 18-20, 2014.
Bruce Norris of The Norris Group will be presenting Secrets To Becoming Wealthy with LAREIC on Tuesday, August 12, 2014.
Looking Back:
According to the recent Mortgage Bankers Association survey, mortgage applications decreased 3% from the previous week.  The Lender Processing Services reported that the amount of foreclosures also decreased 4% from  April.  GDP saw a 2.4% increase in the first quarter, leading to a 1.8% increase in the overall economy.
For more information about The Norris Group's California hard money loans or our California Trust Deed investments, visit the website or call our office at 951-780-5856 for more information. For upcoming California real estate investor training and events, visit The Norris Group website and our California investor calendar. You'll also find our award-winning real estate radio show on KTIE 590am at 6pm on Saturdays or you can listen to over 170 podcasts in our free investor radio archive.