Sources:
Builder Confidence Rises One Point in June
Census Bureau Report Shows Shared Households Increased 11.4 Percent from 2007 to 2010
New Census Bureau Estimates from 2005 to 2010 Show Changes in Household Net Worth
Single-Family Housing Starts Rise 3.2 Percent in May
Delinquency Rate Increases Again, Overdue Mortgages=5,569,000: LPS
U.S. House Prices Rise in April for a Third Month, FHFA Says
NAR existing home sales constrained by supply in May
Prices to Gain by 2% in 2012 and 5% in 2013: Capital Economics
Initial Jobless Claims Dip But Remain High
U.S. Mortgage Rates Fall With 30-Year at a Record-Low 3.66%
May home sales and price report
FHA rescinds $1,000 credit dispute rule
San Bernardino County: Controversial Mortgage Fix Considered
Octomom's Home Foreclosed
No bids for Octomom's house
U.S. Banks to Pay $125,000 to Many Hurt in Foreclosures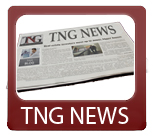 Today's News Synopsis:
In this week's video, Aaron Norris gives the news of the week in the world of real estate and other big news of the week.  LPS reported a slight increase in home prices across the country.  Fifteen of the largest banks in the world just had their credit ratings downgraded by Moody's Investor Services.  NAHB reported the debt for student loans was affected by the housing crisis with more students taking out education loans.
In The News:

Housing Wire – "LPS: National home prices rise slightly" (6-22-12)
"Home prices in the U.S. edged up 1.1% to an average price of $200,000 in April, while falling a slight 0.1% from year ago levels, Lender Processing Services Inc. said Friday."
DS News – "Massachusetts Foreclosure Activity Increases for May" (6-22-12)
"The Warren Group reported Thursday that foreclosure activity in Massachusetts rose in the month of May as banks resume foreclosure processes."
Bloomberg – "Agencies Set Mortgage-Servicing Rules for Military" (6-22-12)
"U.S. regulators released rules for mortgage servicers that are designed to help members of the military get information needed to sell their homes or modify loans when they are forced to relocate."
San Francisco Chronicle – "Moody's cuts banks' ratings" (6-22-12)
"Moody's Investors Service lowered the credit ratings of 15 of the world's largest banks late Thursday, including Bank of America, JPMorgan Chase and Goldman Sachs, saying their long-term prospects for profitability and growth are shrinking."
CNN Money – "U.S. stocks recover after bank downgrades" (6-22-12)
"U.S. stocks bounced back Friday, one day after fears of slow growth and bank downgrades sent stocks spiraling downward."
Housing Wire – "HARP architects: Expect up to 1 million more refis" (6-22-12)
"The expanded Home Affordable Refinance Program will likely reach more underwater borrowers than its architects originally thought."
Inman – "Prudential California Realty continues growth" (6-22-12)
"San Ramon, Calif.-based brokerage Prudential California Realty Pearson Properties has acquired Brentwood, Calif.-based Coldwell Banker Amaral & Associates."
DS News – "NAHB: Rising Student Loan Debt Could Be Good Sign for Housing" (6-22-12)
"An analysis of government data by the National Association of Home Builders revealed another issue that can be added to the list of economic changes caused by the housing slump: Rising student loan debt."
Housing Wire – "FDIC strengthens fund to $15 billion in 1Q" (6-22-12)
"The Federal Deposit Insurance Corp. grew its fund for bank failures to $15.3 billion as of March 31 on the higher premiums charged to banks."
Los Angeles – "Housing experts offer ideas on the new normal in wake of downturn" (6-22-12)
"What's considered normal in light of the housing downturn? Home price appreciation of 3% to 5%, 1.6 million household formations a year, and a 65% homeownership rate, according to three economists who offered their housing outlooks Friday at the annual National Assn. of Real Estate Editors conference."
Compton, California hard money loan closed by The Norris Group private lending. Real estate investor received loan for $140,000 on a 3 bedroom, 1 bathroom home appraised for $232,000.
Bruce Norris of The Norris Group will be at the NSDREI 8th Anniversary Dinner Party Tuesday, June 19, 2012.
Bruce Norris of The Norris Group will be at the AREAA 2012 Home Buyer & Real Estate Investment Fair Saturday, July 21, 2012.
The Norris Group posted a new event. Bruce Norris of The Norris Group will be at the InvestClub for Women Tuesday, September 18, 2012.
Looking Back:
Susan McFarland was named the new CFO for Fannie Mae, according to Housing Wire.  Sales of existing homes decreased 3.8%, while home prices actually increased a slight .8%.  They rose slightly despite having fallen 5.7% back in April 2011.  There was also an increase in the sale of pending homes for the first time in 17 months.
For more information about The Norris Group's California hard money loans or our California Trust Deed investments, visit the website or call our office at 951-780-5856 for more information. For upcoming California real estate investor training and events, visit The Norris Group website and our California investor calendar. You'll also find our award-winning real estate radio show on KTIE 590am at 6pm on Saturdays or you can listen to over 170 podcasts in our free investor radio archive.