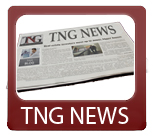 Today's News Synopsis:
In a big news story, the Justice Department is being sued in regards to their recent settlement with JPMorgan Chase, claiming the settlement was way too lenient for the agency's years of illegal conduct.  Freddie Mac reached $1 billion in the number of bond securities sold, matching two sales done previously last year.  In addition, Freddie Mac along with Fannie Mae also reached another milestone in completing 3 million HARP refinancings.
In The News:

DS News - "Freddie Mac Sells $1 Billion of Securities" (2-10-14)
"Freddie Mac sold $1 billion of securities, offering bonds whose buyers share in the risk from homeowner defaults. The government-controlled mortgage-finance company's offer, tied to $32.4 billion of loans, nearly matched the size of two previous sales in 2013."
Inman - "New Pennsylvania law will affect many real estate transactions" (2-10-14)
"Under a new Pennsylvania law that will affect many real estate transactions, property owners who get behind on their taxes on one property will have a lien slapped against all their other properties in that county."
Housing Wire – "How confident are Americans in getting a mortgage" (2-10-14)
"More Americans surveyed now believe it would be easy for them to get a mortgage, according to Fannie Mae's January 2014 national survey of consumer attitudes in housing."
Mortgage Professional America - "Justice Department sued over JPMorgan settlement" (2-10-14)
"A nonprofit group is suing the Justice Department over the agency's historic $13bn settlement with JPMorgan Chase."
CNN Money - "Regulators fear more bad mortgage practices" (2-10-14)
"You may have gotten a mortgage through the local branch of one of the megabanks, but did you know there's a good chance your bank turned around and sold the rights to service your loan to somebody else?."
DS News - "CFPB Launches New Reporting Tool" (2-10-14)
"The Consumer Financial Protection Bureau (CFPB) unveiled a new tool Friday aimed at making Home Mortgage Disclosure Act (HMDA) data more user-friendly. In a report released the same day, the CFPB said it collected HMDA data from 7,400 financial institutions in 2012 on 18.7 million loan applications."
CNN Money - "Barclays investigating data theft" (2-10-14)
"Barclays is investigating the possible leak of thousands of documents that contain customer information, the latest in a series of blows in to the U.K.-based bank."
DS News - "FHFA Announces HARP Milestone" (2-10-14)
"In a report released Monday, the Federal Housing Finance Agency (FHFA) announced Fannie Mae and Freddie Mac have reached the milestone of three million refinances under the Home Affordable Refinance Program (HARP)."
Moreno Valley, California hard money loan closed by The Norris Group private lending. Real estate investor received loan for $90,000 on a 4 bedroom, 2 bathroom home appraised for $181,000.
Bruce Norris of The Norris Group will be giving a California Real Estate Market update with Moreno Valley Realtors on Thursday, February 13, 2014.
Bruce Norris of The Norris Group will be giving a California Real Estate Market update with Inland Empire Escrow on Thursday, February 27, 2014.
Bruce Norris of The Norris Group will be presenting his newest talk Secrets to Becoming Wealthy with OCREIA on Thursday, March 13, 2014.
For more information about The Norris Group's California hard money loans or our California Trust Deed investments, visit the website or call our office at 951-780-5856 for more information. For upcoming California real estate investor training and events, visit The Norris Group website and our California investor calendar. You'll also find our award-winning real estate radio show on KTIE 590am at 6pm on Saturdays or you can listen to over 170 podcasts in our free investor radio archive.