Sources:
Home prices flat through first quarter 2014
Residential construction spending down for February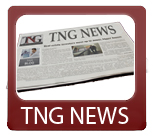 Today's News Synopsis:
This week's video is a slideshow of highlights from the news of the week.  The unemployment rate remains virtually unchanged as only 192,000 jobs were added last month, below expectations.  A recent study by Zillow showed more homes now are unaffordable.  One-third of homes for sale are the most unaffordable in history, as well as over half the homes in large metropolitan areas.  A new study by the Harvard Joint Center for Housing Studies showed the overtaking of Fannie and Freddie could result in higher mortgage rates.
In The News:
Housing Wire - "Near-stagnation March jobs report leaves unemployment rate unchanged" (4-4-14)
"Employers added 192,000 jobs in March, according to the Bureau of Labor Statistic, missing expectations with near-stagnation level job creation."
Mortgage Professional America - "Fannie,Freddie overhaul could mean higher rates: study" (4-4-14)
"A planned overhaul of Fannie Mae and Freddie Mac could send mortgage rates climbing for homeowners with weaker credit, according to a new study."
Bloomberg - "Wall Street Engineers Awaken CDOs in Real Estate Deals" (4-4-14)
"Wall Street's financial engineers are getting creative again.  Commercial real-estate investor H/2 Capital Partners bundled a hodge podge of its holdings — from bonds tied to skyscrapers and malls to junk-rated bank loans — into about $400 million of securities."
Housing Wire - "Wall Street getting hungrier for private-label MBS?" (4-4-14)
"Wall Street is getting hungrier for private-label mortgage-backed securities, if the Federal Reserve's quarterly survey of senior credit officers is accurate."
CNN Money – "Holder: U.S. probing high frequency trading" (4-4-14)
"The Justice Department is investigating whether high frequency trading violates insider trading laws, Attorney General Eric Holder said Friday."
Inman - "Zillow plays to win" (4-4-14)
"Zillow stock is trading at $91 a share with a staggering market cap of $3.56 billion, more than double the valuation of its closest competitor, Trulia ($1.29 billion), dwarfing Move ($460.5 million) and Re/Max ($339.5 million), and gunning for Realogy with a $6.43 billion valuation."
Housing Wire - "1 in 3 homes is unaffordable and a bubble is forming" (4-4-14)
"More than half the homes currently on the market in seven major American metros are currently unaffordable for local residents, and one-third of homes for sale are unaffordable by historic standards."
Carson, California hard money loan closed by The Norris Group private lending. Real estate investor received loan for $170,000 on a 2 bedroom, 1 bathroom home appraised for $343,000.
Bruce Norris of The Norris Group will be presenting his Norris Group Property Buying Boot Camp in Riverside Tuesday through Thursday, April 8-10, 2014.
Bruce Norris of The Norris Group will be presenting his newest talk Secrets to Becoming Wealthy with FIBI Pasadena on Thursday, April 10, 2014.
Bruce Norris of The Norris Group will be speaking in Washington D.C. for the MBA's Single-Family Rental Finance Summit on Tuesday, April 22, 2014.
Looking Back:
Mortgage rates decreased this past week with 30-year rates at 3.54% and 15-year rates at 2.74%.  The NAHB reported the number of improving housing markets remained the same this month after having shown improvement for seven months straight.  More consumers had a positive outlook on the economy with the housing recovery.
For more information about The Norris Group's California hard money loans or our California Trust Deed investments, visit the website or call our office at 951-780-5856 for more information. For upcoming California real estate investor training and events, visit The Norris Group website and our California investor calendar. You'll also find our award-winning real estate radio show on KTIE 590am at 6pm on Saturdays or you can listen to over 170 podcasts in our free investor radio archive.