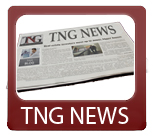 Today's News Synopsis:
JPMorgan has officially reached a settlement with the Justice Department to pay $13 billion to cover faulty mortgages.  National default rates continue to remain unchanged overall as of October with the first-mortgage default rate only increasing to 1.30% from 1.28%.  8 million foreclosures were prevented following the recent collaboration between the private and public sectors.
In The News:

NAHB - "Home Builders Seek Legislative Fix for Soaring Flood Insurance Premium Rates" (11-19-13)
"The National Association of Home Builders (NAHB) called on Congress today to take steps to resolve unintended consequences of the Biggert-Waters Flood Insurance Act that are resulting in huge premium spikes for many home owners and impacting the sale, construction and remodeling of homes across the nation."
Los Angeles Times - "JPMorgan reaches historic $13-billion settlement with Justice, states" (11-19-13)
"JPMorgan Chase & Co. will pay a record $13 billion to resolve allegations that it sold faulty mortgage investments that fueled the 2008 financial crisis, Justice Department and state officials said."
DS News - "Private-Public Collaberation Results in 8M Foreclosure Preventions" (11-19-13)
"Collaboration between the private and public sectors has resulted in 8 million non-foreclosure solutions completed for at-risk families since 2007, according to HOPE NOW, a voluntary alliance of mortgage servicers, investors, mortgage insurers, and nonprofit housing counselors."
Housing Wire - "CBO: FHA reform bill could save government $514M" (11-19-13)
"The Senate-proposed Federal Housing Administration Solvency Act could reduce federal discretionary spending by $514 million over a four-year period of time, while forcing the FHA to build up to a 3% capital ratio, the Congressional Budget Office said Tuesday."
NAHB - "Developers' Sentiment About Multifamily Market Off Recent Peak, but Remains Positive" (11-19-13)
"The Multifamily Production Index (MPI), released today by the National Association of Home Builders (NAHB), reached 54 in the third quarter, seven points lower than a spike in the second quarter but the seventh consecutive reading above 50."
Mortgage Professional America - "Report: Cordray won't exempt small lenders from new rule" (11-19-13)
"An upcoming rule that will require simplified mortgage paperwork won't include an exemption for small lenders, according to a Bloomberg report."
Housing Wire - "National default rates held steady in October" (11-19-13)
"Mortgage defaults remained flat in October with the first-mortgage default rate increasing slightly to 1.30% from 1.28% in September, the latest S&P/Experian Consumer Credit Default Indices report reveals."
Inman - "Realtor.com: Buyer demand continues into October, pushing up prices on scarce inventory" (11-18-13)
"An analysis of listings data released today by realtor.com suggests that homes continued to turn over quickly in October, in defiance of seasonal patterns and in spite of price increases driven by inventory shortages in many markets."
San Bernardino, California hard money loan closed by The Norris Group private lending. Real estate investor received loan for $195,000 on a 4 bedroom, 2 bathroom home appraised for $320,000.
Bruce Norris of The Norris Group will be at the NSDREI Holiday Christmas Party at Camp Pendleton in San Diego on Sunday, December 8, 2013.
Bruce Norris of The Norris Group will be at the SDCIA Holiday Christmas Party on Tuesday, December 10, 2013.
For more information about The Norris Group's California hard money loans or our California Trust Deed investments, visit the website or call our office at 951-780-5856 for more information. For upcoming California real estate investor training and events, visit The Norris Group website and our California investor calendar. You'll also find our award-winning real estate radio show on KTIE 590am at 6pm on Saturdays or you can listen to over 170 podcasts in our free investor radio archive.