Sources:
Five Banks Fall Over Weekend, National Tally at 38
Housing starts at highest level in nearly 4 years
June New Home Sales Drop to Five-Month Low
California notices of default down to lowest level since early 2007
Home Values Post First Year-Over-Year Increase Since 2007
Mortgage rates drop to historic lows
Jobless claims fall
Pending Sales of U.S. Homes Unexpectedly Fell 1.4% in June
Foreign investors buy 33% more US real estate in 2Q
Rental vacancies at lowest rate since 2002
Underwhelming Growth Continues
Chicago considers eminent domain to seize underwater mortgages
Moody's: National eminent domain program would push jumbo RMBS losses
Mortgage Resolution Partners
Waterfall Bond Pioneers Consider Eminent Domain as Investment
Senator Jeff Merkley Announces New Plan to Help Underwater Homeowners
Merkley Unveils Bold Plan to Jump-Start Housing Markets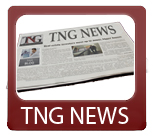 Today's News Synopsis:
In this week's video, Aaron Norris gives the news of the week in the world of real estate and other big news of the week.  Chicago is another city that will be meeting to decide whether or not to use eminent domain to handle underwater mortgages.  The economy grew at a slower rate of only 1.5% in the second quarter.
In The News:

Housing Wire – "Chicago considers eminent domain to seize underwater mortgages" (7-27-12)
"The City of Chicago will hold a hearing over using eminent domain to seize underwater mortgages."
DS News – "Homeownership Rate Edges Up After 15-year Low, Vacancy Rates Fall " (7-27-12)
"The nation's homeownership rate rose to 65.5 percent in the second quarter, the Census Bureau reported Friday."
Bloomberg – "Economy in U.S. Grows at 1.5% Rate" (7-27-12)
"The U.S. economy expanded at a slower pace in the second quarter as a softening job market prompted Americans to curb spending."
CNN Money – "How long will the party last for homebuilders?" (7-27-12)
"It's been a rough five years for the nation's homebuilders. Following the housing crash, they battled inventory gluts, tumbling home prices, a decimated economy, and a sharp pullback in demand."
Housing Wire – "Fannie Mae to pay foreclosure attorneys higher fees" (7-27-12)
"Foreclosures are taking more time and cost more to complete, so Fannie Mae raised limits on how much its mortgage servicers pay foreclosure attorneys and trustees in 38 states."
DS News – "Global Investment in U.S. Real Estate Increased in Q2 " (7-27-12)
"As global investor activity picked up in the second quarter, a number of U.S. cities saw more than half a billion dollars each in foreign real estate investment."
Bloomberg – "Wells Fargo to Boost Asia Staff as Morgan Stanley, RBS Trim" (7-27-12)
"Wells Fargo & Co. (WFC), the most valuable U.S. bank and largest home lender, plans to increase its workforce in Asia by at least 10 percent over the next three years as rivals slow their expansion in the region."
Housing Wire – "Rental vacancies at lowest rate since 2002" (7-27-12)
"The national residential rental vacancy rate in the second quarter was at 8.6% from 8.8% in the first quarter, the lowest second quarter reading since 2002, the Department of Commerce Census Bureau reported on Friday."
Yucaipa, California hard money loan closed by The Norris Group private lending. Real estate investor received loan for $180,000 on a 3 bedroom, 1 bathroom home appraised for $300,000.
Bruce Norris of The Norris Group will be at the Inland Empire Investors Forum Tuesday, August 28, 2012.
Bruce Norris of The Norris Group will be at the Los Angeles Commercial Real Estate Forum Thursday, August 30, 2012.
Bruce Norris of The Norris Group will be at the Real Estate Investment Expo in Santa Clara Saturday, September 8, 2012.
Looking Back:
The FHFA reported that mortgage rates decreased to 4.62% in June 2011, marking the third month in a row mortgage rates were been down.  On a weekly basis, mortgage applications decreased 5% from a the previous week.  NAHB reported that the sale of new homes only decreased 1%, thereby remaining consistently low.   Elizabeth Warren of the Consumer Financial Protection Bureau was replaced by Raj Date.
For more information about The Norris Group's California hard money loans or our California Trust Deed investments, visit the website or call our office at 951-780-5856 for more information. For upcoming California real estate investor training and events, visit The Norris Group website and our California investor calendar. You'll also find our award-winning real estate radio show on KTIE 590am at 6pm on Saturdays or you can listen to over 170 podcasts in our free investor radio archive.