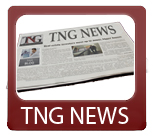 Today's News Synopsis:
A new report was released by Congressional Republicans regarding the status of the Dodd-Frank Act, four years after its inception.  Ellie Mae said they will be moving their headquarters to Pleasonton, California due to their workforce continuing to grow and them experiencing strong growth.  The latest report from Fitch Ratings showed an increase in RMBS liquidiations, which now stand at 4.92%.
In The News:

Los Angeles Times – "Debt-to-income ratio can sink mortgage application" (7-20-14)
"Washington — For many home buyers, qualifying for a mortgage not only is a tough challenge but one that ends unhappily: They get rejected."
Bloomberg – "Dimon's Threat to Quit FHA Seen as Pressure Move on Rules" (7-20-14)
"Jamie Dimon, who has criticized regulators in the past, is drawing new battle lines with Washington over mortgages insured by the Federal Housing Administration."
DS News – "Republicans Release Report Assessing Dodd-Frank" (7-21-14)
"Congressional Republicans, on the four-year anniversary of the Dodd-Frank Act, fired out at the controversial legislation, saying that the act's purported purpose to end the government's "too big to fail" policy has itself failed."
Housing Wire – "Where is Ellie Mae moving?" (7-21-14)
"Despite a rough start to the year when its origination system Encompass360 temporarily shut down for users, Ellie Mae (ELLI) is reporting strong growth and relocating its headquarters in Pleasanton, California to accommodate its increasing workforce."
Inman – "Zillow partners with RealPage to improve accuracy of rental listings" (7-21-14)
"Zillow has partnered with property management software provider RealPage to inject real-time pricing and unit availability information into a swath of its rental inventory and provide call-center service and increased exposure to multifamily property management firms."
Housing Wire – "KBW, FBR relatively bullish on mortgage originations" (7-21-14)
"Despite a rough start this year for mortgages, two major research and analysis firms are bullish on mortgage banking despite diminished expectations for overall volumes in 2014. Bullish, that is, in an environment of super-bears."
OC Housing News – "With flattening house prices, how will 300,000 SoCal loanowners get above water?" (7-21-14)
"Lenders caused the housing market to bottom and to rally in 2012 and 2013 by favoring loan modification over foreclosure and by denying short sales to greatly reduce distressed inventories and overall supply."
DS News – "RMBS Liquidations Increase for the First Time in Almost Two Years" (7-21-14)
"Annualized liquidations of United States RMBS loans increased last quarter for the first time in seven quarters, according to a report issued Monday by Fitch Ratings."
Housing Wire – "This chart shows how Zillow, Trulia dominate online listings" (7-21-14)
"In the battle for dominance in the ever-evolving real estate information and online listings space, Zillow (Z) and Trulia (TRLA) have emerged as the big dogs on the block."
Bruce Norris of The Norris Group will be presenting Secrets To Becoming Wealthy with the Manfredi Group on Tuesday, July 29, 2014.
Bruce Norris of The Norris Group will be presenting Secrets To Becoming Wealthy with LAREIC on Tuesday, August 12, 2014.
Bruce Norris of The Norris Group will be speaking at the CMLS 2014 – Learning the In-and-Outs of Real Estate Forecasting From September 24-September 27, 2014.
For more information about The Norris Group's California hard money loans or our California Trust Deed investments, visit the website or call our office at 951-780-5856 for more information. For upcoming California real estate investor training and events, visit The Norris Group website and our California investor calendar. You'll also find our award-winning real estate radio show on KTIE 590am at 6pm on Saturdays or you can listen to over 170 podcasts in our free investor radio archive.