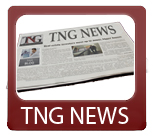 Today's News Synopsis:
Zillow reported a 0.2% year-over-year increase for home values in the second quarter, the first year-over-year increase seen since 2007.  Home prices increased 0.8% in May according to the FHFA.  Despite price increases, Radar Logic expressed concerns there still could be declines seen in the second half of this year.

In The News:

DS News – "Prices Up, but 2nd Half of 2012 Could See Declines: Radar Logic" (7-24-12)
"Radar Logic's composite to measure home prices may show monthly and yearly gains, but contrary to other reports, the analytics company argues that the increases don't mean prices have hit bottom."
Housing Wire – "FHFA home prices rise 0.8% in May" (7-24-12)
"U.S. home prices for the 12-month period ending in May rose 3.7% over last year, the Federal Housing Finance Agency said in its latest monthly House Price Index."
Bloomberg – "Home Values Post First Year-Over-Year Increase Since 2007″ (7-24-12)
"Home values posted their first year- over-year increase since 2007 in the second quarter as the U.S. property market began to lift off a bottom, Zillow Inc. (Z) said."
Realty Times – "Mortgages: What's Happened While You Were Away? " (7-24-12)
"Over the summer, spending more leisure time outdoors takes top priority. Keeping up with the news slips down the list, or off it completely. Kind of makes this an ideal time for the government to slip in unpleasant things, doesn't it?."
Inman – "Decline in REOs blamed for sagging California home sales" (7-24-12)
"The California Association of Realtors says inventory shortages dented pending home sales in June, as lenders signed off on more short sales but had fewer "real estate owned" properties, or REOs, to market."
DS News – "DataQuick: Foreclosure Activity Down in California" (7-24-12)
"Following promising reports of increased sales in California's Southland Empire, analytics company DataQuick issued another release revealing that foreclosure activity is down in the state."
Bloomberg – "Student Loan Debt Tied to U.S. Home Sales Lag, Soss Says" (7-24-12)
"U.S. student loan debt totaling more than $900 billion may be hurting home sales, said Neal Soss, chief economist at Credit Suisse in New York."
Inman – "As home prices rise, foreign interest in U.S. real estate flags" (7-24-12)
"A decline in the international share of overall house hunters in the second quarter indicates that rising U.S. home prices may be putting off foreign buyers, according to a report from real estate search and marketing site Trulia."
Housing Wire – "Congress probes DOJ involvement in St. Paul disparate impact case" (7-24-12)
"A House subcommittee is investigating what the Justice Department said to St. Paul, Minn. officials before the city withdrew its defense against a housing discrimination case from the Supreme Court."
Moreno Valley, California hard money loan closed by The Norris Group private lending. Real estate investor received loan for $88,000 on a 4 bedroom, 2 bathroom home appraised for $140,000.
Bruce Norris of The Norris Group will be at the Los Angeles Commercial Real Estate Forum Thursday, August 30, 2012.
Bruce Norris of The Norris Group will be at the Real Estate Investment Expo in Santa Clara Saturday, September 8, 2012.
The Norris Group posted a new event. Bruce Norris of The Norris Group will be at the Los Angeles Real Estate Investors Association in Orange County Tuesday, September 11, 2012.
For more information about The Norris Group's California hard money loans or our California Trust Deed investments, visit the website or call our office at 951-780-5856 for more information. For upcoming California real estate investor training and events, visit The Norris Group website and our California investor calendar. You'll also find our award-winning real estate radio show on KTIE 590am at 6pm on Saturdays or you can listen to over 170 podcasts in our free investor radio archive.