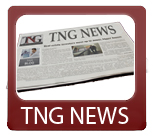 Today's News Synopsis:
The FHFA reported home prices increased 7.7% in the fourth quarter along with other goods and services, which showed a 0.7% increase.  New home sales increased last month by 9.6%, the highest in over five years.  Mortgage applications showed an 8.5% decrease in the latest Mortgage Bankers Association Application survey.
In The News:

Housing Wire - "Morgan Stanley offers $275M to absolve bad mortgage bonds" (2-26-14)
"Morgan Stanley is finalizing a $275 million agreement with the U.S. Securities and Exchange Commission to settle the SEC probe into the bank's toxic subprime mortgage bond trades going back to 2007."
DS News – "Home Prices Rise in 38 States in Q4″ (2-26-14)
"Home prices rose 7.7 percent year-over-year in the fourth quarter, while prices for other goods and services ticked up 0.7 percent, according to the Federal Housing Finance Agency (FHFA) House Price Index, which calculates home prices among mortgages held by Fannie Mae and Freddie Mac."
Bloomberg - "Sales of New U.S. Homes Rise to a Five-Year High" (2-26-14)
"Purchases of new U.S. homes unexpectedly climbed in January to the highest level in more than five years, showing underlying strength in the industry even in the midst of unusually harsh weather."
Mortgage Professional America - "Big bank to cut thousands of mortgage jobs in 2014″ (2-26-14)
"The country's biggest bank will cut thousands of jobs in its mortgage unit this year as it tries to shrink operating costs in the face of lower refi volume."
DS News- "Inequality Marks Recovery; Home Prices to Stabilize" (2-26-14)
"The Demand Institute, a non-advocacy, non-profit think tank jointly operated by the Conference Board and Nielsen, released Wednesday a new report entitled: 'A Tale of 2000 Cities: how the sharp contrast between successful and struggling communities is reshaping America'."
Mortgage Bankers Association - "Mortgage Applications Decrease in Latest MBA Weekly Survey" (2-26-14)
"Mortgage applications decreased 8.5 percent from one week earlier, according to data from the Mortgage Bankers Association's (MBA) Weekly Mortgage Applications Survey for the week ending February 21, 2014."
Housing Wire - "Despite strong year, Lowe's remains cautious in 2014″ (2-26-14)
"Home improvement store Lowe's (LOW) reported net income of $306 million for the fourth quarter ended Jan. 31, up 6.3% from the same period a year prior."
DS News- "New Homes Grow Larger – But Who's Buying Them?" (2-26-14)
"According to a report issued by the National Association of Home Builders (NAHB), the average size of a new home is increasing, and the population of buyers may be the main reason for the average home's expanding size."
Poway, California hard money loan closed by The Norris Group private lending. Real estate investor received loan for $450,000 on a 4 bedroom, 4 bathroom home appraised for $700,000.
Bruce Norris of The Norris Group will be giving a California Real Estate Market update with Inland Empire Escrow TOMORROW, February 27, 2014.
Bruce Norris of The Norris Group will be presenting his newest talk Secrets to Becoming Wealthy with NorcalREIA on Wednesday, March 5, 2014.
Bruce Norris of The Norris Group will be presenting his newest talk Secrets to Becoming Wealthy with NorcalREIA on Wednesday, March 12, 2014.
Looking Back:
The Mortgage Bankers Association reported a 1.7% decrease in mortgage applications from the previous week.  New home sales increased the previous month 15.6%, while home prices also increased at the fastest pace in almost seven years.  The FHFA reported mortgage rates were ever so slightly increasing again with 30-year rates at 3.35%.
For more information about The Norris Group's California hard money loans or our California Trust Deed investments, visit the website or call our office at 951-780-5856 for more information. For upcoming California real estate investor training and events, visit The Norris Group website and our California investor calendar. You'll also find our award-winning real estate radio show on KTIE 590am at 6pm on Saturdays or you can listen to over 170 podcasts in our free investor radio archive.