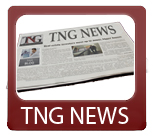 Today's News Synopsis:
Home prices increased again in May by 7.3% year-over-year and 0.7% month-over-month.  The latest Fitch Ratings showed an expected continued growth of the housing market with a 7.5% increase in existing home sales and 24% in new home sales.  However, Congress is planning to cut the budgets for several affordable housing programs, which could deter a recovery in the housing market.
In The News:

Housing Wire - "Third JPMorgan Chase RMBS rolls the dice with weaker reps and warrants" (7-23-13)
"Banking giant JPMorgan Chase issued its third private-label residential mortgage-backed securities deal of the year, with the transaction deploying a relatively weak representations and warranties framework, credit ratings agencies report."
Inman - "RealtyTrac identifies 800,000 properties likely to come on market" (7-23-13)
"In an attempt to help real estate brokers and agents cope with inventory shortages, RealtyTrac has launched a new screening tool, Seller LeadTrac, it says can help identify homeowners who might be willing to put their properties up for sale."
DS News - "Report: FHA's REO Disposition Strategy Weak Compared to GSEs" (7-23-13)
"The Federal Housing Administration (FHA) needs to work on improving its REO disposition strategy so it can bring in higher returns when properties go to sale, according to a recent report from the GAO."
NAHB – "Media Availability: NAHB CEO Available to Comment on Markup of the PATH Act" (7-23-13)
"The Housing Financial Services Committee today will mark up the GSE reform bill, "Protecting American Taxpayers and Homeowners" (PATH) Act, which would eliminate the guarantee of a federal backstop for the conventional mortgage market and severely reduce the scope of FHA programs for home buyers."
Bloomberg - "U.S. House Prices Climbed 7.3% in Year Through May" (7-23-13)
"U.S. house prices rose 7.3 percent in the year through May as buyers competed for a small supply of listings, according to the Federal Housing Finance Agency."
Mortgage Professional America - "Congress seeks to gut affordable housing" (7-23-13)
"The House Appropriations Committee is proposing to cut billions out of affordable housing programs in FY14, which could have detrimental effects on the housing recovery in low- to moderate-income communities."
Bloomberg – "Freddie Mac Said to Boost Size of Risk-Sharing Mortgage Bonds" (7-23-13)
"Freddie Mac (FMCC) increased the size of its sale of a new type of debt tied to the risk that homeowners will fail to repay their mortgages, according to a person with knowledge of the transaction."
DS News - "Fitch Anticipates Continued Growth for Housing in 2014″ (7-23-13)
"In the backdrop of a slow growing economy, Fitch Ratings projects the housing recovery will expand this year and the next-just not at an "explosive" pace, according to a report."
Housing Wire - "Homebuilders build momentum as existing home sales fall" (7-23-13)
"Disappointment seemed to flood the housing industry upon Monday's existing-home sales report for June, which revealed total existing-home sales fell from May."
Riverside, California hard money loan closed by The Norris Group private lending. Real estate investor received loan for $153,000 on a 3 bedroom, 2 bathroom home appraised for $221,000.
Bruce Norris of The Norris Group will be speaking at FIBI Thousand Oaks Poised to Pop Wednesday, August 7, 2013.
Bruce Norris of The Norris Group will be speaking at SJREI Poised to Pop Thursday, September 5, 2013.
Bruce Norris will be presenting How to Make a Million in 24 Months in San Jose on Saturday, September 7, 2013.
On Friday, October 18, Bruce Norris will be presenting the 6th annual I Survived Real Estate
Looking Back:
The total number of closed banks was at 38 with the closure of five more banks over the weekend.  The Census Bureau reported housing starts increased 6.9% from May to June and were at their highest level in four years.  Fannie Mae, Freddie Mac, and the Federal Home Loan Banks were taken into receivership with new contingency plans being created by a consulting firm.
For more information about The Norris Group's California hard money loans or our California Trust Deed investments, visit the website or call our office at 951-780-5856 for more information. For upcoming California real estate investor training and events, visit The Norris Group website and our California investor calendar. You'll also find our award-winning real estate radio show on KTIE 590am at 6pm on Saturdays or you can listen to over 170 podcasts in our free investor radio archive.