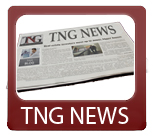 Today's News Synopsis:
CoreLogic reported home prices increased 8.8% last May for the 27th week in a row, leading to a decrease in housing affordability.  Janet Yellen spoke with the Senate Banking Committee saying that the recovery for the housing market is still moving along at slower pace, primarily due to a large increase in mortgage rates last year.  The numbers for the latest earnings report for JPMorgan were mixed with second-quarter profits dropping almost 8% year-over-year.
In The News:
Housing Wire – "NAR: One chart shows widening affordability gap" (7-15-14)
"Housing affordability is taking a giant hit as home prices continue to rise, even if it is at a slower pace.  According to the latest CoreLogic home price index, national home prices rose 27 weeks straight year-over-year, with home prices, including distressed sales, increasing 8.8% in May 2014 from a year ago."
DS News - "JPMorgan Earnings Report Mixed" (7-15-14)
"Second-quarter profits at JPMorgan Chase dipped nearly 8 percent year-over-year as the bank continued to work with a diminished mortgage market.   JPMorgan's latest earnings report, released Tuesday, shows the megabank earned $6.0 billion in profits over the latest three months, putting its performance somewhere between the $5.3 billion reported in the first quarter and $6.5 billion a year ago."
Mortgage Professional America - "House: Fed needs more accountability" (7-15-14)
"Republican members of the House Financial Services Committee say the Federal Reserve needs more oversight.  The committee recently held a hearing to examine HR 5018, the Federal Reserve Accountability and Transparency Act."
OC Housing News - "Is current housing weakness a fundamental shift away from home ownership?" (7-15-14)
"When house prices crashed in 2008, we had an opportunity to usher in a new era of affordable housing with a lower percentage of income devoted to housing in the United States."
Housing Wire - "Credit Suisse: Homebuyers discouraged by rising prices" (7-15-14)
"Affordable homes favored by first-time home buyers are in short supply nationally in large part because those homes are almost three times as likely to be underwater than more expensive homes."
Mortgage Professional America - "Yellen: Housing recovery still too slow" (7-15-14)
"The head of the Federal Reserve says the housing recovery isn't moving fast enough – due in part to last year's mortgage-rate spike."
Housing Wire - "Goldman Sachs 2Q14 earnings tick up to $9.13B" (7-15-14)
"Goldman Sachs' (GS) second-quarter 2014 net revenue increased to $9.13 billion, up from $8.6 billion a year ago, with earnings per share rising to $4.10 from $3.70 for the second quarter of 2013."
DS News - "Earnings Preview: Major Banks give Insight into Economic Health" (7-15-14)
"Two Down, Two to go. It's earnings season. This week is one of four times a year that the world's largest corporations report their earnings to their shareholders. It's time to look back on the second quarter of 2014."
Bruce Norris of The Norris Group will be presenting his big event The Millionaire Maker in Costa Mesa Friday-Sunday, July 18-20, 2014.
Bruce Norris of The Norris Group will be presenting Secrets To Becoming Wealthy with the Manfredi Group on Tuesday, July 29, 2014.
Bruce Norris of The Norris Group will be presenting Secrets To Becoming Wealthy with LAREIC on Tuesday, August 12, 2014.
Looking Back:
The FHFA was working on a new plan called the Streamlined Modification Initiative in hopes to allow more borrowers to qualify for mortgage relief.  Demand for housing had seen an increase over the last two years.  Almost 2.9 million checks from the latest foreclosure settlement were cashed or deposited.
For more information about The Norris Group's California hard money loans or our California Trust Deed investments, visit the website or call our office at 951-780-5856 for more information. For upcoming California real estate investor training and events, visit The Norris Group website and our California investor calendar. You'll also find our award-winning real estate radio show on KTIE 590am at 6pm on Saturdays or you can listen to over 170 podcasts in our free investor radio archive.