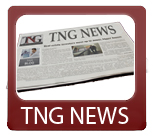 Today's News Synopsis:
Unemployment claims decreased by 24,000 to 334,000 and are now at their lowest in ten weeks.  Mortgage rates decreased again after being at their highest in two years.  At the same time, inventory is showing to be on the rise according to a recent report from Realtor.com.
In The News:
Housing Wire – "Policymakers go head-to-head over housing financing reform" (7-18-13)
"House Democrats released a plan for housing finance reform Thursday, offering a contrast to legislative efforts created by Republican lawmakers."
DS News – "First-Time Jobless Claims Drop to 10-Week Low" (7-18-13)
"One week after spiking to a two-month high, first-time claims for unemployment insurance dropped 24,000 to 334,000 for the week ending July 13—the lowest level in 10 weeks, the Labor Department reported Thursday."
CNN Money - "Higher mortgage rates won't hurt recovery, Fannie finds" (7-18-13)
"If history is any indication, the recent spike in mortgage rates is going to have little to no impact on home prices, according to a new report from Fannie Mae."
Bloomberg – "U.S. 30-Year Mortgage Rates Fall From a Two-Year High" (7-18-13)
"U.S. mortgage rates fell, reducing borrowing costs for homebuyers after the 30-year average jumped to a two-year high last week."
DS News – "Report: California Markets Showing Monthly Jump in Inventory" (7-18-13)
"Realtor.com released its National Housing Trend Report for the month of June 2013, revealing significant gains in several major market indicators."
Realty Times – "Down Payment Remains Top Obstacle for Home Buyers" (7-18-13)
"Take reports of lenders easing the credit squeeze with a pinch of salt.  It still holds true that the larger the down payment, the more likely you are to get a mortgage and at the lowest rate."
Mortgage Professional America – "Online property auctions push up prices, claims industry vet" (7-18-13)
"Buyers are more willing to bid higher on online auctions than traditional sales, according to a real estate veteran."
DS News – "RE/MAX: Home Prices Up Yearly for 17th Straight Month in June" (7-18-13)
"Home prices and home sales posted annual gains for at least 17 straight months in June, according to RE/MAX's housing report, which covers 52 metropolitan areas."
Jurupa Valley (Riverside), California hard money loan closed by The Norris Group private lending. Real estate investor received loan for $100,000 on a 3 bedroom, 2 bathroom home appraised for $253,000.
Bruce Norris of The Norris Group will be speaking at FIBI Thousand Oaks Poised to Pop Wednesday, August 7, 2013.
Bruce Norris of The Norris Group will be speaking at SJREI Poised to Pop Thursday, September 5, 2013.
Bruce Norris will be presenting How to Make a Million in 24 Months in San Jose on Saturday, September 7, 2013.
On Friday, October 18, Bruce Norris will be presenting the 6th annual I Survived Real Estate.
Looking Back:
Construction on new homes increased 6.9% and were at the highest level not seen since 2008.  Mortgage applications increased 16.9% from the previous week as a result of decreasing interest rates and more people choosing to refinance their mortgages.  According to a recent survey by RE/MAX, both home sales and prices increased in 31 out of 53 large metropolitan areas.
For more information about The Norris Group's California hard money loans or our California Trust Deed investments, visit the website or call our office at 951-780-5856 for more information. For upcoming California real estate investor training and events, visit The Norris Group website and our California investor calendar. You'll also find our award-winning real estate radio show on KTIE 590am at 6pm on Saturdays or you can listen to over 170 podcasts in our free investor radio archive.