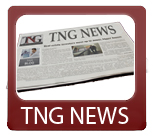 Today's News Synopsis:
Big day for mortgages.  The latest report from Zillow showed mortgage rates increased again with 30-year rates now at 4.13% and 15-year rates at 3.13%.  In addition, consumer confidence in regards to obtaining mortgage credit is at an all-time high as more consumers are feeling confident they will have easier access to mortgage credit.  Finally, the amount of mortgage credit available increased in January by 1.85% month-over-month.
In The News:

Mortgage Bankers Association – "Mortgage Credit Availability Increases in January" (2-11-14)
"Mortgage credit availability increased in January according to the Mortgage Credit Availability Index (MCAI), a report from the Mortgage Bankers Association (MBA) which analyzes data from the AllRegs® Market Clarity® product."
DS News- "Zillow Report Shows Rise in Mortgage Rates" (2-11-14)
"Zillow Mortgage Marketplace, operated by the online real estate database Zillow, released its weekly mortgage rates Tuesday."
Housing Wire - "Strike three for flood insurance premium hike delay" (2-11-14)
"Republicans stopped an effort to force a vote on H.R. 3370, which would delay pending flood insurance premium hikes under the National Flood Insurance Program."
Bloomberg - "Home Prices Rose in Fewer U.S. Markets in Fourth Quarter" (2-11-14)
"Prices for single-family homes rose in 73 percent of U.S. cities in the fourth quarter, fewer than in the previous three months, as surging values in the past two years started to reduce affordability."
Inman - "Expired tax breaks for homeowners could be restored — retroactive to Jan. 1 — by this summer" (2-11-14)
"Though it's not attracting much attention, the impending arrival of Sen. Ron Wyden, D-Ore., as head of the Senate Finance Committee could be good news for housing and real estate in the weeks ahead."
CNN Money – "Where's the debt ceiling now?" (2-11-14)
"Lawmakers are poised to again suspend the debt ceiling — at a level that's now about $512 billion higher that it was last fall.  On Tuesday, the Treasury Department reported that the nation's borrowing limit automatically reset to roughly $17.2 trillion, after the last suspension expired on Friday."
DS News- "Yellen Faces Grilling in First Hearing as Fed Chair" (2-11-14)
"If nothing else, Janet Yellen proved on Tuesday she has stamina.  The newly installed Federal Reserve chair—the first woman to take the post in the institution's century-long history—sat in front of the House Financial Services Committee for an extended session, fielding dozens of questions on topics ranging from the Fed's current direction to GSE reform."
Mortgage Professional America - "Mortgage credit confidence hits all-time high" (2-11-14)
"More consumers are feeling positive about access to mortgage credit, according to data released today by Fannie Mae."
CNN Money - "Barclays stokes bonus row as 12,000 jobs go" (2-11-14)
"Barclays is paying its investment bankers bigger bonuses even as it sheds as many as 12,000 jobs this year after profits tumbled."
Murrieta, California hard money loan closed by The Norris Group private lending. Real estate investor received loan for $317,000 on a 4 bedroom, 2 bathroom home appraised for $460,000.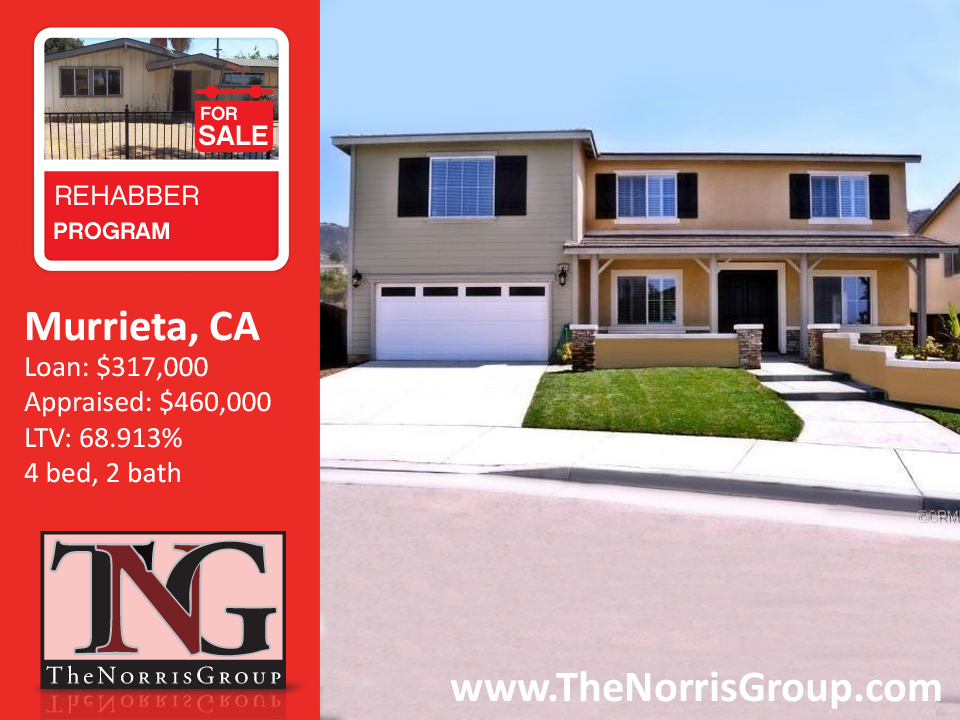 Bruce Norris of The Norris Group will be giving a California Real Estate Market update with Moreno Valley Realtors on Thursday, February 13, 2014.
Bruce Norris of The Norris Group will be giving a California Real Estate Market update with Inland Empire Escrow on Thursday, February 27, 2014.
Bruce Norris of The Norris Group will be presenting his newest talk Secrets to Becoming Wealthy with OCREIA on Thursday, March 13, 2014.
Looking Back:
Single-family home prices increased in 88% of cities in the United States with the decrease in interest rates and improving job market.  According to HOPE NOW, over 850,000 loan modifications were completed during all of last year.  The National Association of Realtors reported the national median home price increased year-over-year by the most in seven years.  This came with unsold inventory being at its lowest in twelve years and increasing home sales.
For more information about The Norris Group's California hard money loans or our California Trust Deed investments, visit the website or call our office at 951-780-5856 for more information. For upcoming California real estate investor training and events, visit The Norris Group website and our California investor calendar. You'll also find our award-winning real estate radio show on KTIE 590am at 6pm on Saturdays or you can listen to over 170 podcasts in our free investor radio archive.