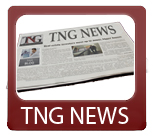 Today's News Synopsis:
The National Association of Realtors reported existing home sales increased to 4.62 million last month from 4.47 million from March.  At the same time, however, the number of contracts signed to buy a home decreased 8% last month.  Home affordability is at its highest on record at 77.5% for this quarter.
In The News:
DS News – "Prices Show Strongest Year-to-Year Gain in 6 Years: NAR" (5-22-12)
"Existing-home sales rose to 4.62 million (seasonally adjusted annualized rate) in April from a downwardly revised March rate of 4.47 million, the National Association of Realtors (NAR) reported Tuesday."
Realty Trac – "Short Sale Tsunami Possible in 2012″ (5-22-12)
"Three increasingly large waves of potential short sales are rolling toward the shores of the U.S. housing market.."
CNN Money – "Debt ceiling in play again" (5-22-12)
"Washington is spoiling for a fight over the country's debt ceiling — less than a year after a showdown that induced a credit downgrade, rocked the markets and eroded confidence in Congress."
Housing Wire – "Europe remains biggest risk to global recovery: OECD" (5-22-12)
"Economic activity remains relatively stable in emerging markets and the United States, but Europe remains a fiscal threat to the entire global recovery, economists with the Organization for Economic Co-operation and Development said Tuesday."
DS News – "FINRA Fines Citigroup for Inaccurate Mortgage Information" (5-22-12)
"The Financial Industry Regulatory Authority (FINRA) announced Tuesday that it has fined Citigroup Global Markets, Inc., $3.5 million for providing inaccurate mortgage perform information, among other violations."
Bloomberg – "House Prices Not at Bottom in Regional Markets, Regulator Says" (5-22-12)
"U.S. house prices haven't yet bottomed out in regional markets clogged by the slow handling of foreclosures, according to Martin Pfinsgraff, a deputy comptroller at the Office of the Comptroller of the Currency."
Housing Wire – "FHFA: Extended conservatorship threatens GSE multifamily staffing" (5-22-12)
"An indefinite conservatorship could endanger the stability and dependability of the Fannie Mae and Freddie Mac's multifamily staff, said Christopher Tawa, multifamily housing policy manager at the Federal Housing Finance Agency."
Los Angeles Times – "Home sale contracts declined last month in California" (5-22-12)
"The number of contracts signed for new home purchases in the Golden State dropped nearly 8% last month as the inventory of homes for sale remained tight, according to a real estate group."
DS News – "Affordability Reaches All-Time High Again: NAHB/Wells" (5-22-12)
"With low rates and low prices, homeowner affordability continues to hit record levels, reaching another high during the first quarter of 2012, according to the National Association of Home Builders/Wells Fargo Housing Opportunity Index (HOI)."
Housing Wire – "Fitch upgrades Homeward Residential mortgage servicer rating" (5-22-12)
"Fitch Ratings upgraded its ratings and outlook on Homeward Residential as a mortgage servicer to positive while still holding a negative outlook on the nation's overall mortgage servicer ratings sector, a position it's held since November 2010."
Bellflower, California hard money loan closed by The Norris Group private lending. Real estate investor received loan for $225,000 on a 3 bedroom, 2 bathroom home appraised for $375,000.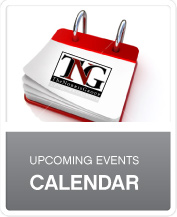 The Norris Group posted a new event. The Norris Group will hold its REO Boot Camp on May 22-24, 2012.
The Norris Group posted a new event. Bruce Norris of The Norris Group will be at the Temecula Valley Chamber of Commerce Economic Forecast on Thursday, May 31, 2012.
The Norris Group posted a new event. Bruce Norris of The Norris Group will be at the Cutting Edge Financial Tactics Brunch on Saturday, June 2, 2012.
For more information about The Norris Group's California hard money loans or our California Trust Deed investments, visit the website or call our office at 951-780-5856 for more information. For upcoming California real estate investor training and events, visit The Norris Group website and our California investor calendar. You'll also find our award-winning real estate radio show on KTIE 590am at 6pm on Saturdays or you can listen to over 170 podcasts in our free investor radio archive.