Copyright: Image from www.flickr.com/photos/106574022@N04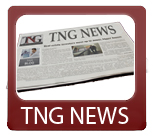 Today's News Synopsis:
Home prices continue to increase with their recent gains of 5.5% year-over-year and 0.2% month-over-month according to the latest Case-Shiller Index.  The homeownership rate decreased to its lowest since 1995 with its recent drop to 64.4 percent from 64.7% in the third quarter.  The risk of mortgage fraud increased 3.2% in the last year according to CoreLogic.
In The News:

DS News – "Percentage of Short, Distressed Sales Falls to Three-Year Low" (10-27-14)
"Short sales and sales of distressed properties (those that are in foreclosure or bank-owned) accounted for 12.7 percent of all residential home sales in the U.S. in the third quarter, their lowest level since Q1 2011, according to RealtyTrac's Q3 2014 Residential Sales Report released today."
Housing Wire – "S&P Case-Shiller: Home price growth continues to slow" (10-28-14)
"Home price growth continues to slow, according to the latest S&P/Case-Shiller Home Price Indices for August 2014.  The 10-City Composite gained 5.5% year-over- year and the 20-City 5.6%, both down from the 6.7% reported for July."
Bloomberg – "U.S. Urges AIG, MGIC to Back Fastest-Growing VA Loans" (10-28-14)
"Private insurers are considering a request by U.S. officials to guarantee mortgages for veterans — the fastest growing part of the market.  The Department of Housing and Urban Development is urging mortgage insurers that rely on Fannie Mae and Freddie Mac for business to offer supplemental protection for lenders to military members and veterans."
OC Housing News – "A fixed cost of housing is the best reason to buy a house" (10-28-14)
"The need for shelter is basic, often closely followed by the desire for community. In the United States, this often translates into a desire to take on a very large mortgage to buy real estate."
Housing Wire – "Moving up: Statebridge approved by Freddie Mac" (10-28-14)
"Freddie Mac officially approved Statebridge Company as a servicer, fulfilling one of its strategic goals, set when it was founded in 2008.  Statebridge is a mortgage servicer based in Denver, Colorado."
Mortgage Professional America – "Fitch: FHFA proposals help GSEs maintain their dominant positions" (10-28-14)
"The Federal Housing Finance Agency's (FHFA) announcement last week to allow Fannie Mae and Freddie Mac to purchase mortgages with slightly higher loan-to-values (LTV) signals a continued shift in direction, according to Fitch Ratings."
Bloomberg – "U.S. Homeownership Rate Falls to Lowest Since Early 1995" (10-28-14)
"The homeownership rate in the U.S. fell to the lowest in more than 19 years as the market shifted toward renting and tight credit blocked some potential buyers."
Housing Wire – "CoreLogic: Mortgage fraud risk rises 3.2% in last year" (10-28-14)
"The risk of mortgage fraud has increased by 3.2% in the past year, according to the CoreLogic Mortgage Fraud Report.  Based on its report, CoreLogic estimates that applications representing approximately $3.3 billion in mortgage debt contained elements of fraud or serious misrepresentations in the second quarter of 2014."
Mortgage Professional America – "CA housing boom: Are you in?" (10-28-14)
"There may be fewer military boots on the ground overseas, but here in the U.S. there have been major campaigns in the housing market this year directed at veterans."
Perris, California hard money loan closed by The Norris Group private lending. Real estate investor received loan for $87,000 on a 3 bedroom, 1 bathroom home appraised for $140,000.
Bruce Norris of The Norris Group will be presenting Secrets to Becoming Wealthy with SJREI in Sunnyvale on Thursday, November 6.
Bruce Norris of The Norris Group will be holding his Property Buying Boot Camp Tuesday-Thursday, November 11-13.
Looking Back:
Pending sales for existing homes decreased 5.6%, the biggest in three years.  Housing affordability decreased across the nation with the increase in interest rates and prices and slow increase in income.  Over 950,000 homes had been purchased by investors since 2011, totaling $1 trillion.
For more information about The Norris Group's California hard money loans or our California Trust Deed investments, visit the website or call our office at 951-780-5856 for more information. For upcoming California real estate investor training and events, visit The Norris Group website and our California investor calendar. You'll also find our award-winning real estate radio show on KTIE 590am at 6pm on Saturdays or you can listen to over 170 podcasts in our free investor radio archive.