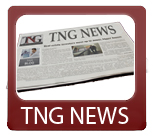 Today's News Synopsis:
The FHFA reported low interest rates are helping spark more refinancings in February.  March saw a growth in home prices, their largest in seven years.  Consumer confidence is up as the National Housing Survey showed majority of Americans expect home prices to continue to rise.
In The News:

Housing Wire - "Low interest rates fuel February HARP refinancings: FHFA" (5-7-13)
"A little more than 97,700 Fannie Mae and Freddie Mac mortgages refinanced through the Home Affordable Refinance Program (HARP) in February, representing 21% of the total refinance volume, the Federal Housing Finance Agency said Tuesday."
DS News – "March Home Prices Accelerate, Post Biggest Annual Gain in 7 Years" (5-7-13)
"Year-over-year home price gains in March landed in the double-digit territory, according to CoreLogic's Home Price Index (HPI) report."
Bloomberg - "Bankers Warn Fed of Farm, Student Loan Bubbles Echoing Subprime" (5-7-13)
"A group of bankers that advises the Federal Reserve's Board of Governors has warned that farmland prices are inflating "a bubble" and growth in student-loan debt has 'parallels to the housing crisis'."
Inman - "Tax reform could include revamp of mortgage interest deduction" (5-7-13)
"Is Congress finally moving toward fundamental tax code reform — a streamlining that lowers maximum individual rate brackets, cuts taxes for corporations, but also might take whacks at the mortgage interest deduction, second homes and second mortgages, among a myriad of other special interest write-offs?"
Bloomberg - "MBIA Escapes Distressed Label in BofA Accord: Corporate Finance" (5-7-13)
"MBIA Inc. is no longer considered by credit-derivatives traders to be in distress after Bank of America Corp. (BAC) agreed to a legal settlement that injects $1.6 billion of cash into the bond insurer and resolves five years of litigation stemming from the U.S. housing crisis."
DS News - "Fannie Mae Rolls Out Tool to Improve Foreclosure Prevention Efforts" (5-7-13)
"After being developed and tested over the past three years, Fannie Mae announced the broad release of a tool that helps to streamline foreclosure prevention efforts."
Housing Wire - "Loan officers, banks tighten FICO standards" (5-7-13)
"Obtaining a mortgage with a FICO score in the 620 range is more difficult in today's lending environment, the Federal Reserve concluded in its April survey of loan officers and bank lenders."
Inman – "Optimism over home prices reaches milestone" (5-7-13)
"A majority of Americans now expect home prices to increase over the next year, pointing to growing optimism among housing-market observers, according to the results of Fannie Mae's April 2012 National Housing Survey."
DS News – "A Look at Construction Employment in a 'Normal' Market" (5-7-13)
"While Fannie Mae's Economic and Strategic Research (ESR) Group believes homebuilding activity will bounce back to normal by 2016, employment in residential construction may not recover as well."
Los Angeles, California hard money loan closed by The Norris Group private lending. Real estate investor received loan for $390,000 on a 2 bedroom, 1 bathroom home appraised for $603,000.
Bruce Norris of The Norris Group will be presenting his newest talk Poised to Pop: Quadrant Four Has Arrived with FIBI OC TODAY.
Bruce Norris of The Norris Group will be presenting Poised to Pop: Quadrant Four Has Arrived with Asian REIA on Wednesday, May 15, 2013.
Bruce Norris of The Norris Group will be presenting Poised to Pop: Quadrant Four Has Arrived with TIGAR on Thursday, May 16, 2013.
Looking Back:
Fannie Mae reported higher confidence in both the economy and value of homes improving.  However, Lewis Ranieri believed the housing market was reaching its lowest level.  Loan modifications decreased 31% in the first quarter of 2012 according to HOPE NOW.  Third party reviews of FHFA REO-t0-Rental program applications were expected to come to a close shortly.
For more information about The Norris Group's California hard money loans or our California Trust Deed investments, visit the website or call our office at 951-780-5856 for more information. For upcoming California real estate investor training and events, visit The Norris Group website and our California investor calendar. You'll also find our award-winning real estate radio show on KTIE 590am at 6pm on Saturdays or you can listen to over 170 podcasts in our free investor radio archive.