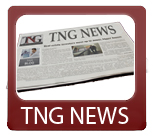 Today's News Synopsis:
According to the Mortgage Bankers Association, mortgage applications declined 4.7% from last week.  Foreclosure starts also decreased with the increase in mortgage modifications.  Two former bankers of JP Morgan Chase have been charged in what is known as the "London Whale" trade for losses brought about by false records and fraud.

In The News:

Mortgage Professional America – "Housing affordability sees first fall in five years" (8-14-13)
"National housing affordability fell in the second quarter for the first time in five years, according to a National Association of Home Builders/Wells Fargo report released Tuesday."
Mortgage Bankers Association – "Mortgage Applications Decrease in Latest MBA Weekly Survey" (8-14-13)
"Mortgage applications decreased 4.7 percent from one week earlier, according to data from the Mortgage Bankers Association's (MBA) Weekly Mortgage Applications Survey for the week ending August 9, 2013."
CNN Money – "Ex-JPMorgan bankers charged over London Whale bet" (8-14-13)
"U.S. prosecutors have charged two former JPMorgan Chase bankers with conspiring to conceal more than $500 million in losses related to the bank's ill-fated "London Whale" trade."
Housing Wire – "Privately held mortgage bankers face challenges" (8-14-13)
"Independent mortgage bankers witnessed an increase in production, profitability and net worth during the second quarter, but commissions still continue to decline."
DS News – "Household, Mortgage Debt Decrease in Q2" (8-14-13)
"Mortgage debt decreased with overall household debt in the second quarter, the Federal Reserve Bank of New York reported Wednesday."
Inman – "Settlement clears the way for Trulia acquisition of Market Leader" (8-14-13)
"Real estate marketing software company Market Leader Inc. has agreed to settle three lawsuits brought on behalf of shareholders seeking to block the company's acquisition by real estate portal giant Trulia."
Housing Wire – "Mortgage modifications up, foreclosure starts down" (8-14-13)
"From April through June of this year, an estimated 204,000 homeowners received permanent loan modifications from mortgage servicers. Of those modifications, approximately 160,000 homeowners received proprietary loans modifications and 44,860 homeowners received loan modifications completed under the Home Affordable Modification Program."
DS News – "Demand Continues to Cool in July" (8-14-13)
"As summer heads into its dog days, a report from Seattle-based Redfin finds housing demand is still cooling.  According to Redfin's Real-Time Demand Pulse for August (using July data), the brokerage's agents continue to report declines in both the number of customers touring homes and the number of signed offers."
Riverside, California hard money loan closed by The Norris Group private lending. Real estate investor received loan for $123,000 on a 3 bedroom, 1 bathroom home appraised for $179,000.
Bruce Norris of The Norris Group will be speaking at SJREI Poised to Pop Thursday, September 5, 2013.
Bruce Norris will be presenting How to Make a Million in 24 Months in San Jose on Saturday, September 7, 2013.
Bruce Norris will be presenting InvestClub for Women Poised to Pop on Tuesday, September 17, 2013.
On Friday, October 18, Bruce Norris will be presenting the 6th annual I Survived Real Estate
Looking Back:
According to the latest ForeclosureRadar statistics, foreclosure trends were mixed having increased 10.4% in California but decreased 64.2% in Oregon.  According to the NAHB, there were fewer affordable homes due to the increase in home prices.  385,000 permanent loan mods were completed in the first half of 2012 according to HOPE NOW.
For more information about The Norris Group's California hard money loans or our California Trust Deed investments, visit the website or call our office at 951-780-5856 for more information. For upcoming California real estate investor training and events, visit The Norris Group website and our California investor calendar. You'll also find our award-winning real estate radio show on KTIE 590am at 6pm on Saturdays or you can listen to over 170 podcasts in our free investor radio archive.