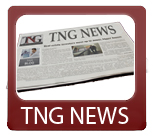 Today's News Synopsis:
U.S. home prices increased 1.8% last quarter to their highest since 2005.  Home sales also increased last month to their highest in two years.  Mortgage rates are continuing to increase having gone up for the fourth straight week.

In The News:

Housing Wire – "Fannie adds four more large mortgage servicers to top-performing list" (8-23-12)
"Four more of the largest mortgage servicers progressed to the top of the Fannie Mae scorecard in the first half of 2012."
Mortgage Bankers Association – "MBA Releases 2012 Mid-year Commercial/Multifamily Servicer Rankings" (8-23-12)
"The Mortgage Bankers Association (MBA) today released its mid-year ranking of commercial and multifamily mortgage servicers as of June 30, 2012. At the top of the list of firms is Wells Fargo with $430.5 billion in U.S. master and primary servicing, followed by PNC Real Estate/Midland Loan Services with $357.0 billion, Berkadia Commercial Mortgage LLC with $206.6 billion, Bank of America Merrill Lynch with $110.1 billion, and KeyBank Real Estate Capital with $100.1 billion."
Bloomberg – "Sales of New U.S. Homes Increase to Match Two-Year High" (8-23-12)
"Purchases of new U.S. homes rose more than projected in July to match a two-year high, a sign the industry that helped trigger the recession is recovering."
Inman – "Mortgage rates going up, up, up" (8-23-12)
"Mortgage rates ticked up from historic lows for the fourth week in a row as the bonds that finance most home loans continue to look overpriced to investors."
DS News – "Negative Equity More Common Among Younger Age Groups: Zillow" (8-23-12)
"The share of homeowners with underwater mortgages continued its decline in the second quarter, according to the Zillow Negative Equity Report."
Housing Wire – "Household formation among young adults shows no sign of recovery" (8-23-12)
"The rate at which Americans formed households fell sharply during the Great Recession, with the greatest shortfall among young adults squeezed financially by the weak economy, according to an economic commentary from a Cleveland Federal Reserve official."
CNN Money – "Where the jobs are" (8-23-12)
"It's still a tough job market, but these 25 counties can make it a lot easier to find work and a great place to live."
DS News – "360 Mortgage Expands Active Loan Pipeline Over 700% After HARP 2.0" (8-23-12)
"360 Mortgage Group is seeing a significant increase in refinancings being offered to homeowners under HARP 2.0, the company announced Thursday."
Bloomberg – "U.S. House Prices Rose Most Since 2005 in Second Quarter" (8-23-12)
"U.S. house prices jumped 1.8 percent in the second quarter from the previous three months, fueled by record-low mortgage rates and tight inventory, according to the Federal Housing Finance Agency."
Pomona, California hard money loan closed by The Norris Group private lending. Real estate investor received loan for $155,000 on on a 4 bedroom, 1.5 bathroom appraised for $283,000.
Bruce Norris of The Norris Group will be at the Inland Empire Investors Forum Tuesday, August 28, 2012.
Bruce Norris of The Norris Group will be at the Los Angeles Commercial Real Estate Forum Thursday, August 30, 2012.
Bruce Norris of The Norris Group will be at the Real Estate Investment Expo in Santa Clara Saturday, September 8, 2012.
Looking Back:
DS News reported the president of Standard and Poor's, Devan Sharma, was resigning in September and would be replaced by Douglas Peterson.  New U.S. home sales decreased the previous month to their lowest in five months, according to Bloomberg.  The sale of pending homes also decreased the previous month according to Housing Wire.  Florida was number one on the list of states with the highest foreclosures.
For more information about The Norris Group's California hard money loans or our California Trust Deed investments, visit the website or call our office at 951-780-5856 for more information. For upcoming California real estate investor training and events, visit The Norris Group website and our California investor calendar. You'll also find our award-winning real estate radio show on KTIE 590am at 6pm on Saturdays or you can listen to over 170 podcasts in our free investor radio archive.