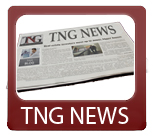 Today's News Synopsis:
The Mortgage Bankers Association reported mortgage applications increased 11.7% from last week.  2012 was a record year for housing affordability according to the National Association of Realtors.  Attorney General Eric Schneiderman is filing another suit against JPMorgan Chase for faulty mortgage-backed securities, although the bank is pushing to have it dismissed.
In The News:

Mortgage Bankers Association- "Mortgage Applications Increase in Latest MBA Weekly Survey" (1-9-13)
"Mortgage applications increased 11.7 percent from one week earlier, according to data from the Mortgage Bankers Association's (MBA) Weekly Mortgage Applications Survey for the week ending January 4, 2013."
DS News- "Florida Rep. Introduces Law to Expedite Foreclosure Process" (1-9-13)
"The state with the highest foreclosure rate in the nation may experience a change in its foreclosure laws that will help speed up the process of foreclosure in order to help reduce some of the backlog of properties making their way through the process."
Housing Wire- "BofA clearing up mortgage operations not enough for Credit Suisse" (1-9-13)
"Credit Suisse ($26.82 0.425%) downgraded its rating on Bank of America ($11.90 -0.08%) to Neutral from Outperform because shares appear expensive to forward earnings when compared to other banking giants."
Los Angeles Times- "2012 a banner year for housing affordability, industry group says" (1-9-13)
"Last year was probably one of the most affordable years ever to buy a house as prices bottomed and mortgage interest rates hit record lows."
Inman – "Carrington expanding mortgage operations" (1-9-13)
"In a sign of optimism for what the new year will bring, the lending division of Carrington Mortgage Services is opening two operations centers in Indiana and Connecticut."
DS News- "JPMorgan Files Motion to Dismiss RMBS Working Group Suit" (1-9-13)
"It's been months since New York Attorney General Eric Schneiderman filed suit against JPMorgan Chase over faulty mortgage-backed securities (MBS), but the bank is now coming out of its own corner swinging."
Bloomberg- "Goldman Sachs Said to Be Part of Fed-Led Foreclosure Deal" (1-9-13)
"Goldman Sachs Group Inc., Morgan Stanley and two other banks may agree as soon as this week to settle claims over botched foreclosures in an accord similar to one reached with 10 other loan servicers, two people briefed on the discussions said."
Moreno Valley, California hard money loan closed by The Norris Group private lending. Real estate investor received loan for $165,000 on a 4 bedroom, 2 bathroom home appraised for $247,000.
Bruce Norris of The Norris Group will be presenting his newest talk Poised to Pop: Quadrant Four Has Arrived at SocalREIA on Thursday, January 10, 2013
Bruce Norris of The Norris Group will be presenting his newest talk Poised to Pop: Quadrant Four Has Arrived at the Apartment Owners Association on Thursday, January 17, 2013
Bruce Norris of The Norris Group will be presenting his newest talk Poised to Pop: Quadrant Four Has Arrived at the Buena Park Apartment Owners Association on Wednesday, January 23, 2013.
Looking Back:
The prices of homes in the U.S. declined in November by 4.3% according to CoreLogic.  On a positive note, the sales of homes, both new and existing, increased for the year according to HUD.  The Mortgage Bankers Association reported a 3.7% decrease in mortgage applications.
For more information about The Norris Group's California hard money loans or our California Trust Deed investments, visit the website or call our office at 951-780-5856 for more information. For upcoming California real estate investor training and events, visit The Norris Group website and our California investor calendar. You'll also find our award-winning real estate radio show on KTIE 590am at 6pm on Saturdays or you can listen to over 170 podcasts in our free investor radio archive.