Sources:
Southern California home prices soar but sales tumble in December
Freddie Mac: Mortgage rates hit monthly low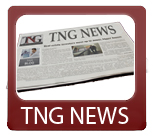 Today's News Synopsis:
Aaron presents highlights from the news of the week in this week's video.  Housing starts decreased by 9.8% last month to 999,000.  Three representatives are aiming to put together a new bill that will create a new housing finance system and bring changes to the GSEs.
In The News:

NAHB – "Nationwide Housing Production Edges Just Under 1 Million Units in December" (1-17-14)
"Following an unusual surge in housing starts in November, nationwide housing production fell 9.8 percent to a seasonally adjusted annual rate of 999,000 units in December, according to newly released figures from the U.S. Department of Housing and Urban Development and the U.S. Census Bureau."
Housing Wire– "GSE reform idea puts private capital back in driver's seat" (1-17-14)
"Representatives John K. Delaney, D-Md., John Carney, D-Del., and Jim Himes, D-Conn., are putting together a housing finance reform proposal that uses private sector market forces to price risk while providing the security of a government guarantee behind the program."
Bloomberg – "GE Tumbles After Profit-Margin Forecast Trails Forecast" (1-17-14)
"General Electric Co. (GE) fell the most in seven months after Chief Executive Officer Jeffrey Immelt failed to deliver a profit-margin forecast that he had been repeating for more than a year."
Inman – "Low delinquency rates prove mortgage lending's too tight" (1-17-14)
"Two things this week: The aftershocks of last week's jobs surprise, and astounding word that delinquencies on new mortgages are too low."
Mortgage Professional America – "CFPB takes lender to task over 'illegal kickback scheme'" (1-17-14)
"The CFPB has taken action against a mortgage lender it has accused of an illegal kickback scheme."
Housing Wire – "Alabama court thinks landlords need more foreclosure protection" (1-17-14)
"Lawfirm Ballard Spahr is reporting that an Alabama federal court is suggesting that borrowers can allege invalid mortgage assignments — if a portion of the property has tenants."
La Habra, California hard money loan closed by The Norris Group private lending. Real estate investor received loan for $300,000 on a 3 bedroom, 2 bathroom home appraised for $438,000.
Bruce Norris of The Norris Group will be speaking at the CMA 2014 Winter Seminar in Universal City on Thursday, January 30, 2014.
Bruce Norris of The Norris Group will be speaking at the 2014 Real Estate and Tax Strategies Kick-Off Brunch in Buena Park on Saturday, February 1, 2014.
Bruce Norris of The Norris Group will be presenting his Norris Group Property Buying Boot Camp in Riverside Tuesday through Thursday, February 4-6, 2014.
Looking Back:
According to the latest report from the National Association of Home Builders, housing starts increased 12.1% the previous month.  1.4 million homeowners were rescued from negative equity with the increase in home prices.  Mortgage rates increased ever so slightly from record lows to 3.38%.
For more information about The Norris Group's California hard money loans or our California Trust Deed investments, visit the website or call our office at 951-780-5856 for more information. For upcoming California real estate investor training and events, visit The Norris Group website and our California investor calendar. You'll also find our award-winning real estate radio show on KTIE 590am at 6pm on Saturdays or you can listen to over 170 podcasts in our free investor radio archive.