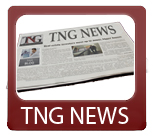 Today's News Synopsis:
Many numbers in the news today.  Mortgage rates decreased again with 30-years now at 3.37% and 15-years at 2.66%.  Foreclosure activity is at a low not seen in five years at 49,026.  Unemployment claims increased again and are now at 388,000.

In The News:

DS News- "Foreclosure Activity in California Slows to 5-Year Low" (10-18-12)
"A stronger economy and housing market and an increase in short sales brought foreclosure activity in California down to the lowest level since 2007, according to a report from San Diego-based DataQuick."
Housing Wire- "Fannie Mae sees housing improving despite economic uncertainty" (10-18-12)
"Fannie Mae economists see somewhat of a bifurcated economy with the GSE's forecast for 2013 divided between predictions of a gradually improving housing market and headwinds posed by tax and federal policies that will create economic drag."
NAHB – "Home Price Appreciation Helps Housing Move Forward on Road to Recovery" (10-18-12)
"Sparked by rising home prices across much of the nation, the housing recovery is now under way, but fiscal uncertainties and other challenges could result in a bumpy ride in the coming months, according to economists participating in yesterday's National Association of Home Builders (NAHB) webinar on the construction and economic outlook."
Los Angeles Times – "Freddie Mac: Mortgage rates edge lower; 30-year average at 3.37%" (10-18-12)
"Mortgage rates hovered near their all-time lows this week, with the average 30-year fixed loan at 3.37%, down from 3.39% last week, Freddie Mac said in its latest survey of what lenders are offering to solid borrowers."
CNN Money – "Jobless claims snap back up" (10-18-12)
"First-time claims for unemployment benefits are on a roller coaster. The number snapped back up last week, after falling to a four-year low the week before. "
Inman – "FICO reveals behaviors behind sterling credit scores" (10-18-12)
"Tight mortgage lending standards have dashed the hopes of many would-be homebuyers, but the developers of the most popular credit risk score today revealed some habits and behaviors of "high achievers" with FICO scores above 785."
DS News- "Fixed Rates Edge Lower as Home Construction Picks Up: Freddie Mac" (10-18-12)
"Fixed-rate mortgages (FRM) sank a bit this week as home construction picked up, Freddie Mac reported Thursday."
Realty Times- "3.8% Medicare Surtax Portion of 'Obamacare' Hits Some Real Estate Holdings In 2013″ (10-18-12)
"On March 30, 2010, when President Barack Obama signed the Health Care and Education Reconciliation Act of 2010 to help fund his Patient Protection and Affordable Care Act (Obamacare) it came with a last minute addition – a 3.8 percent tax on investment income."
Bloomberg – "Housing Revival Boosts Outlook for U.S.: Economy" (10-18-12)
"Consumer confidence rose to a six- month high and an index of U.S. leading indicators climbed as a nascent housing recovery started to ripple through the world's largest economy."
Redlands, California hard money loan closed by The Norris Group private lending. Real estate investor received loan for $205,000 on a 4 bedroom, 2.5 bathroom home appraised for $328,000.
Bruce Norris of The Norris Group will be at the OC Investors Club in Tustin on Friday, October 26, 2012.
The Norris Group is holding its fifth annual I Survived Real Estate 2012 in Yorba Linda on Friday, October 19, 2012.
Bruce Norris of The Norris Group will be at the Cutting-Edge Financial Tactics Brunch at the Mission Inn in Riverside on Saturday, October 27, 2012.
Looking Back:
According to Bloomberg News, mortgage defaults were up by 26% in the third quarter of 2011.  Fannie Mae and Freddie Macs' foreclosure attorney network programs announced they would be going through changes by order of the FHFA.  Foreclosure filings were up in August 2011 for the third quarter according to the Los Angeles Times, and the sale of short sale properties could help increase housing prices.
For more information about The Norris Group's California hard money loans or our California Trust Deed investments, visit the website or call our office at 951-780-5856 for more information. For upcoming California real estate investor training and events, visit The Norris Group website and our California investor calendar. You'll also find our award-winning real estate radio show on KTIE 590am at 6pm on Saturdays or you can listen to over 170 podcasts in our free investor radio archive.