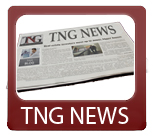 Today's News Synopsis:
Both the Standard and Poors and Case-Shiller indices indicated home prices increased by over 13% year-over-year, although month-over-month they decreased slightly by 0.1%.  U.S. loan delinquencies increased slightly by 0.26% month-over-month, although year-over-year they decreased by 9.85%.  Fixed-rate mortgage are becoming less popular with the increase in interest rates, leading to adjustable-rate mortgages gaining more popularity.
In The News:

Mortgage Professional America – "Home sales fall short of projections" (1-28-14)
"Sales of new single-family homes fell in December, missing economists' projections by more than 40,000 units – but yearly sales were still well above 2012."
DS News– "Delinquencies Down Nearly 10% in 2013" (1-28-14)
"Delinquencies picked up slightly in December, according to early data released by Black Knight Financial Services (BKFS)—but overall trends indicate 2013 was a year of improvement."
Housing Wire– "Fixed-rate mortgages tumble in popularity" (1-28-14)
"Adjustable-rate mortgages are gaining in popularity with interest rates on 30-year, fixed-rate mortgages trending higher these days."
CNN Money – "The state of the minimum  wage" (1-28-14)
"President Obama is expected to shine a spotlight on the minimum wage in his State of the Union address on Tuesday evening, as pressure mounts in Washington to create a framework to address inequality."
Inman– "California Regional MLS forging alliances with statewide MLS as goal" (1-28-14)
"The nation's largest multiple listing service, California Regional MLS, has not given up on the idea of forming a statewide MLS in the Golden State and is making deals toward that end."
DS News – "Borrowers Struggle Despite Equity Gains" (1-28-14)
"The ongoing price recovery and rise in positive equity around the country has been cause for celebration among many industry commentators—but they're not much comfort to those who continue to struggle to pay their mortgages, Fitch Ratings says in a new release."
Bloomberg– "Goldman Sachs Said to Lead American Homes 4 Rent Bond Deal" (1-28-14)
"American Homes 4 Rent, the second-largest single-family landlord in the U.S., has selected Goldman Sachs Group Inc. to arrange a bond backed by rental home payments, less than three months after Blackstone Group LP (BX) completed the first sale of its type."
Housing Wire– "Both S&P/Case-Shiller indices shoot up more than 13%" (1-28-14)
"Home prices barely cooled in the winter of 2013, as the 10-city and 20-city Standard & Poor's/Case-Shiller Home Price Composite Indices shot up 13.8% and 13.7%, respectively, when compared to year earlier levels."
Riverside, California hard money loan closed by The Norris Group private lending. Real estate investor received loan for $240,000 on a 5 bedroom, 3 bathroom home appraised for $358,000.
Bruce Norris of The Norris Group will be speaking at the CMA 2014 Winter Seminar in Universal City on Thursday, January 30, 2014.
Bruce Norris of The Norris Group will be speaking at the 2014 Real Estate and Tax Strategies Kick-Off Brunch in Buena Park on Saturday, February 1, 2014.
Bruce Norris of The Norris Group will be presenting his Norris Group Property Buying Boot Camp in Riverside Tuesday through Thursday, February 4-6, 2014.
Looking Back:
Pending home sales decreased 4.3% month-over-month in December.  At the same time home prices increased 0.5% month-over-month in November.  The Joint Powers of Authority rejected San Bernardino's motion to use eminent domain as a way to deal with negative equity.
For more information about The Norris Group's California hard money loans or our California Trust Deed investments, visit the website or call our office at 951-780-5856 for more information. For upcoming California real estate investor training and events, visit The Norris Group website and our California investor calendar. You'll also find our award-winning real estate radio show on KTIE 590am at 6pm on Saturdays or you can listen to over 170 podcasts in our free investor radio archive.