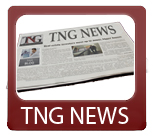 Today's News Synopsis:
The number of job openings in February increased to their highest in five years at 3,925,000.  In a big week for foreclosures, consumer groups including the Consumers Union and Center for Responsible Lending are urging mortgage servicers to come up with efficient ways to prevent foreclosures.  In addition, borrowers who were covered by a recent foreclosure agreement will receive their first checks on April 12.  In a more humorous story, the Obama Administration will be cutting more from the budget, including catfish inspectors.
In The News:

Inman - "Lenders more optimistic about home prices" (4-9-13)
"Lenders are more confident about the direction of home prices than at any time in the last three years, according to a quarterly survey conducted for decision-management firm FICO by the Professional Risk Managers' International Association."
DS News – "February Job Openings Near 5-Year High" (4-9-13)
"Job openings in February rose to 3,925,000, the highest level since May 2008, the Bureau of Labor Statistics (BLS) reported Tuesday in its monthly Job Openings and Labor Turnover Survey (JOLTS). The number of persons unemployed for each job opening fell to 3.07, the lowest level since October 2008."
Housing Wire – "Bernanke: Stress tests restore confidence in economy" (4-9-13)
"Four years later after the financial crisis, Federal Reserve Chairman Ben Bernanke says the economy and the nation's banks are in a much stronger position, thanks to government intervention and a series of confidence-building stress tests."
CNN Money - "Regulators probe more bank deception" (4-9-13)
"Regulators are expanding their probe into whether the world's major banks deceived customers to manipulate a benchmark interest rate used to settle trillions of dollars of trades every day."
Housing Wire - "FHFA: Refinance volumes through HARP hold strong" (4-9-13)
"Nearly 470,000 Fannie Mae and Freddie Mac mortgages refinanced in January, with roughly 97,600 completed through the Home Affordable Refinance Program, signaling that volumes remained high through the first month of the year."
Inman- "Consumer groups push states to strengthen foreclosure prevention" (4-9-13)
"States should require mortgage servicers to negotiate loan terms with borrowers to prevent foreclosure and allow borrowers to pause a foreclosure sale should the servicer violate that requirement, two consumer advocacy groups said in a report released today."
DS News - "First Wave of Payments from Foreclosure Settlement Scheduled April 12″ (4-9-13)
"The first wave of checks for eligible borrowers covered by the recent foreclosure agreement with 13 mortgage servicers will be sent April 12, the Federal Reserve and Office of the Comptroller of the Currency (OCC) announced Tuesday."
CNN Money - "Catfish inspectors among $25 billion cuts in Obama's budget" (4-9-13)
"Catfish inspectors are facing the knife on President Obama's budget menu.  They are among $25 billion of wasteful and duplicate spending targeted by the president's budget that will be released Wednesday, according to an administration official."
Covina, California hard money loan closed by The Norris Group private lending. Real estate investor received loan for $245,000 on a 4 bedroom, 2 bathroom home appraised for $377,000.
Bruce Norris of The Norris Group will be presenting his newest talk Poised to Pop: Quadrant Four Has Arrived at with High Desert Real Estate on Thursday, April 11, 2013.
Bruce Norris of The Norris Group will be presenting his newest talk Poised to Pop: Quadrant Four Has Arrived with FIBI OC on Tuesday, May 7, 2013.
Bruce Norris of The Norris Group will be presenting How to Make a Million Dollars Maximizing the Next 24 Months on Saturday, June 1 in Orange.
Looking Back:
Sales of investment and vacation properties increased considerably in 2011, according to the National Association of Realtors.  Despite the number of new jobs falling below expectations last month, the number of people searching for jobs and part-time workers searching for full-time work was actually at its lowest in three years.  Fannie and Freddie backed mortgage bonds linked to apartments was also at a record high.
For more information about The Norris Group's California hard money loans or our California Trust Deed investments, visit the website or call our office at 951-780-5856 for more information. For upcoming California real estate investor training and events, visit The Norris Group website and our California investor calendar. You'll also find our award-winning real estate radio show on KTIE 590am at 6pm on Saturdays or you can listen to over 170 podcasts in our free investor radio archive.