Sources:
Report: Home Prices End Year Strong
Mortgage Rates React to Light News Week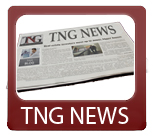 Today's News Synopsis:
Aaron presents highlights from the news of the week in this week's video.  Shadow inventory is currently at 1.7 million, its lowest in almost six years.  The unemployment rate has also shown signs of decrease with only 74,000 new jobs added last month.
In The News:

CNN Money - "Stanley Fischer nominated as Fed vice chair" (1-10-14)
"Following disappointing news on the U.S. job market, President Obama announced that he plans to nominate two new officials to the Federal Reserve Board."
Housing Wire- "Here's how the Obama Administration rates its housing recovery" (1-10-14)
"The Obama Administration released its Housing Scorecard — a comprehensive report on the nation's housing market created and reported by the administration itself — and the data purport to show progress on several indicators."
DS News- "Shadow Inventory Lowest Since August 2008″ (1-10-14)
"The industry's shadow inventory of homes with mortgages 90 or more days delinquent, in foreclosure, or held as REO by mortgage servicers but not currently listed on multiple listing services (MLSs)—also known as pending supply—stood at 1.7 million as of October 2013, according to CoreLogic."
Inman – "False start for accelerated economic growth will keep mortgage rates grounded, for now" (1-10-14)
"Gotta love it. The 2014 consensus forecast for accelerating growth lasted nine whole days. Crashing with it: any immediate rise in mortgage rates."
Mortgage Professional America - "Warren praises new CFPB rules" (1-10-14)
"Sen. Elizabeth Warren is singing the praises of the Consumer Financial Protection Bureau's new mortgage rules, saying on the Senate floor this week that the new regulations will stifle practices aimed at "tricking and trapping" borrowers."
Housing Wire- "FHFA delays inevitable g-fee hike" (1-10-14)
"Just before Rep. Mel Watt, D-N.C., was officially sworn in as director of the Federal Housing Finance Agency, the agency said it would increase guarantee fees."
DS News- "Unemployment Rate Shrinks as Americans Give Up Hope on Jobs" (1-10-14)
"The Bureau of Labor Statistics (BLS) released Friday its Employment Situation Report, revealing job growth well below consensus forecasts."
Housing Wire - "Ability-to-repay rule: The good, the bad and the ugly" (1-10-14)
"In the coming weeks, consumers may find out just how limiting some of the new Dodd-Frank lending era rules feel when in practice."
Bruce Norris of The Norris Group will be presenting his newest talk Secrets to Becoming Wealthy with Coachella Valley on Tuesday, January 14, 2014.
Bruce Norris of The Norris Group will be presenting his newest talk Secrets to Becoming Wealthy with the Apartment Owners Association in Buena Park on Thursday, January 16, 2014
Bruce Norris of The Norris Group will be speaking at the CMA 2014 Winter Seminar in Universal City on Thursday, January 30, 2014.
Looking Back:
Unemployment claims increased by 4,000 to 371,000 according to the Labor Department.  A new qualified mortgage rule was finally released by the Consumer Financial Protection Bureau, a rule intended to protect lenders and consumers.  Freddie Mac reported an increase in mortgage rates after the previous month's positive employment report.  30-year rates were at 3.4-%, and 15-year rates were at 2.66%.
For more information about The Norris Group's California hard money loans or our California Trust Deed investments, visit the website or call our office at 951-780-5856 for more information. For upcoming California real estate investor training and events, visit The Norris Group website and our California investor calendar. You'll also find our award-winning real estate radio show on KTIE 590am at 6pm on Saturdays or you can listen to over 170 podcasts in our free investor radio archive.