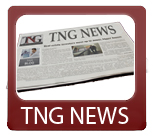 Today's News Synopsis:
The NAHB saw a major accomplishment this week when the Supreme Court ruled the EPA cannot require pre-construction permits for greenhouse gasses emitted on multifamily and commercial homes.  According to the latest National Association of Realtors report, pending home sales increased 6.1% month-over-month but decreased 5.2% year-over-year.  In a unique news story, a 91-year old woman bought a house for the first time in her life.
In The News:

CBIA – "NAHB's Supreme Court Stops EPA in its tracks in major victory for all builders" (6-30-14)
"In a major victory for NAHB, the U.S. Supreme Court today ruled that the Environmental Protection Agency (EPA) does not have the authority to require multifamily and commercial builders to obtain costly pre-construction permits for greenhouse gasses emitted from the buildings they construct."
Bloomberg – "S&P 500 Little Changed on Home Sales Amid Quarterly Rally" (6-30-14)
"The Standard & Poor's 500 Index was little changed, capping the longest string of quarterly gains since 1998, as a jump in pending home sales offset weaker-than-forecast manufacturing data."
Housing Wire - "US Bancorp pays $200M to resolve FHA mortgage-lending violations" (6-30-14)
"U.S. Bancorp (USB) has agreed to pay the United States $200 million to resolve allegations that it violated the False Claims Act by knowingly originating and underwriting mortgage loans insured by the Federal Housing Administration that did not meet applicable requirements, the Justice Department announced Monday."
DS News – "Millennials are Heading to Suburbia" (6-30-14)
"Analyzing data from the United States Census, Trulia's chief economist Jed Kolko found that the population growth of millennials in big, dense cities was outpaced by big-city suburbs and lower-density cities."
Realty Trac - "91-Year-Old Buys Her First Home" (6-30-14)
"Vera Bigham, 91, never owned a home before. But on her 91st birthday, the Jamestown, Calif., resident unpacked the American Dream."
Inman - "Pending home sales surge on growing inventory, lower mortgage rates" (6-30-14)
"The number of homes that went under contract in May leaped from the previous month as lower mortgage rates and growing home inventory stimulated buyer activity, according to a report from the National Association of Realtors."
DS News – "New York AG Announces State Loan Program to Prevent Foreclosures" (6-30-14)
"The government of New York is taking further steps to try to stem the tide of foreclosures that still lingers in the Empire State today.  New York Attorney General Eric T. Schneiderman announced the launch of the New York State Mortgage Assistance Program, or NYS MAP, which will provide targeted small loans to families with the aim of helping them avoid foreclosure."
Housing Wire - "3 ways older households weren't immune to the Great Recession" (6-30-14)
"While the Great Recession managed to creep into every crevice of the industry, householders aged 65 and over managed to deflect a lot of the damage that many other homeowners felt."
Bruce Norris of The Norris Group will be presenting Secrets To Becoming Wealthy with High Desert REIA on Thursday, July 10, 2014.
Bruce Norris of The Norris Group will be presenting his big event The Millionaire Maker in Costa Mesa Friday-Sunday, July 18-20, 2014.
Bruce Norris of The Norris Group will be presenting Secrets To Becoming Wealthy with LAREIC on Tuesday, August 12, 2014.
For more information about The Norris Group's California hard money loans or our California Trust Deed investments, visit the website or call our office at 951-780-5856 for more information. For upcoming California real estate investor training and events, visit The Norris Group website and our California investor calendar. You'll also find our award-winning real estate radio show on KTIE 590am at 6pm on Saturdays or you can listen to over 170 podcasts in our free investor radio archive.