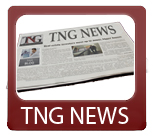 Today's News Synopsis:
The initial NAHB forecast for single-family homes has been lowed with the increase in interest rates and slowdown in the housing market growth.  Despite home prices increasing year-over-year by 12.4% in August, the housing market is in an off-season with slow growth month-over-month.  The FHFA announced that even during the government shutdown, they will continue to process government-backed mortgage applications.

In The News:

DS News- "Wells Fargo Predicts Market Rebound" (10-2-13)
"Wells Fargo announced Tuesday that it anticipates a market rebound."
Housing Wire – "Extraordinary expenses pose structural challenges for RMBS" (10-2-13)
"Most of the post-crisis residential mortgage-backed securities deals are structured in a way that doesn't account for 'extraordinary expenses' upfront. This alone can build credit risk into the deals and cause ratings volatility."
Bloomberg – "U.S. Government Shutdown Threatening Housing Recovery" (10-2-13)
"A U.S. government shutdown will immediately slow approval of thousands of mortgages. If it lasts more than a week, it threatens housing and the broader economic recovery."
Mortgage Professional America - "Housing hits its off-season" (10-2-13)
"Home prices nationwide were up on a year-over-year basis, but saw negligible growth for the month as the market hits an off-season. "
Bloomberg – "Homebuilder Group Lowers Starts Forecast After Rate Jump" (10-2-13)
"The National Association of Home Builders lowered its forecast for U.S. single-family home starts this year and next as higher interest rates slow the pace of growth in the housing market."
CNN Money – "Wells Fargo charged with violating mortgage deal" (10-2-13)
"New York State Attorney General Eric Schneiderman is suing Wells Fargo, the nation's largest home lender, alleging that it's violating last year's National Mortgage Settlement, which was reached to deal with a flood of illegal foreclosures."
DS News – "RE/MAX Sets IPO Price" (10-2-13)
"RE/MAX announced the pricing of its initial public offering of 10,000,000 shares of Class A common stock at a public offering price of $22.00 per share Wednesday."
Mortgage Professional America- "FHFA pulls about face on shutdown implications" (10-2-13)
"The Federal Housing Administration will continue to process applications for government-backed mortgage during a government shutdown, the Department of Housing and Urban Development said Monday."
Long Beach, California hard money loan closed by The Norris Group private lending. Real estate investor received loan for $105,000 on a 2 bedroom, 1 bathroom home appraised for $192,000.
On Friday, October 18, Bruce Norris will be presenting the 6th annual I Survived Real Estate.
Bruce Norris of The Norris Group will be holding their Distressed Property Bootcamp Tuesday-Thursday, October 22-24, 2013
Bruce Norris will be speaking at the Financial Tactics Brunch on Thursday, October 26, 2013.
Looking Back:
Home prices posted their strongest gain from the previous year at 4.6%, according to Corelogic.  JP Morgan Chase and two of its financial firms – Bear Stearns and EMC Mortgage Corp. – were facing a lawsuit from New York Attorney General Eric Schneiderman over mortgage-backed securities.  The number of closures of institutions that worked with mortgages-related business decreased in the third quarter.  Only 17 closed compared to 25 from the previous quarter.
For more information about The Norris Group's California hard money loans or our California Trust Deed investments, visit the website or call our office at 951-780-5856 for more information. For upcoming California real estate investor training and events, visit The Norris Group website and our California investor calendar. You'll also find our award-winning real estate radio show on KTIE 590am at 6pm on Saturdays or you can listen to over 170 podcasts in our free investor radio archive.