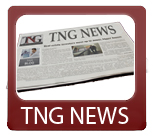 Today's News Synopsis:
Janet Yellen was officially sworn in yesterday as the new chair of the Federal Reserve.  According to the latest Home Price Index from CoreLogic, home prices increased 11% year-over-year in December.  The biggest concern among homeowners today is whether or not financing will be available as well as how much inventory will be on hand.
In The News:

NAHB – "Builder Confidence in the 55+ Housing Market Ends Fourth Quarter on a Record High" (2-3-14)
"Builder confidence in the 55+ housing market for the fourth quarter of 2013 is up sharply, according to the National Association of Home Builders' (NAHB) latest 55+ Housing Market Index (HMI) released today. All segments of the market—single-family homes, condominiums and multifamily rental—registered strong increases compared to the same quarter a year ago."
DS News - "Current Home Sellers Concerned About Financing Availability, Inventory" (2-4-14)
"While homeowners are feeling more confident about the prospect of selling their homes, they do harbor concerns regarding the availability of home financing and the low inventory available for their next purchases, according to the Redfin Real-Time Seller Survey released Tuesday."
Housing Wire – "Where are lenders driving mortgage traffic?" (2-4-14)
"Lending standards have shifted over the past three months following the recent implementation of the Consumer Financial Protection Bureau Qualified Mortgage rule, according to the Federal Reserve Senior January Loan Officer Opinion Survey on Bank Lending Practices."
Inman - "Visits to real estate websites surge 25 percent from December to January" (2-4-14)
"Homes.com, Apartment Guide and Rent.com all moved up in Experian Marketing Services' rankings of top real estate websites in January, surging past MSN Real Estate."
CNN Money - "Senate deal would extend jobless benefits" (2-4-14)
"A bipartisan deal has emerged that may extend federal jobless benefits for more than a million unemployed Americans."
Bloomberg - "Ex-Deutsche Bank Trader Dixon Said to Plan $200 Million Fund" (2-4-14)
"Former Deutsche Bank AG mortgage-bond trader Troy Dixon's new investment firm is projecting its first hedge fund will start in July with $200 million of capital."
Mortgage Professional America - "Yellen sworn in as Fed chair" (2-4-14)
"Janet Yellen was sworn in Monday as the chair of the Federal Reserve. She is the first woman to head the agency."
DS News – "December Home Prices Up 11% from 2012″ (2-4-14)
"CoreLogic released its Home Price Index (HPI) for December 2013, noting an 11 percent bump since December 2012. The figure includes distressed sales."
CNN Money - "Deficit continues to drop sharply – CBO" (2-4-14)
"The age of trillion-dollar deficits is well over.  For now.  Thanks to a recovering economy, spending restraint and higher tax receipts, the Congressional Budget Office now projects the deficit for 2014 will be $514 billion, or 3% of the size of the U.S. economy."
Housing Wire- "Tip 9 cities for flipping houses" (2-4-14)
"Investors gobbled up 156,862 single family homes and flipped them in 2013, up 16% from 2012 and up 114% from 2011, according to RealtyTrac."
Moreno Valley, California hard money loan closed by The Norris Group private lending. Real estate investor received loan for $122,000 on a 3 bedroom, 2 bathroom home appraised for $190,000.
Bruce Norris of The Norris Group will be presenting his Norris Group Property Buying Boot Camp in Riverside Tuesday through Thursday, February 4-6, 2014.
Bruce Norris of The Norris Group will be presenting his newest talk Secrets to Becoming Wealthy with OC FIBI TODAY.
Bruce Norris of The Norris Group will be presenting his newest talk Secrets to Becoming Wealthy with OCREIA on Thursday, March 13, 2014.
Looking Back:
Today was a big news day for the multifamily market.  $33.8 billion was provided to the multifamily sector by Fannie Mae the previous year.  The Mortgage Bankers Association reported mortgage originations for the multifamily market increased 49% throughout the previous year, and they predicted they would continue to grow 11% to $254 billion in the current year.
For more information about The Norris Group's California hard money loans or our California Trust Deed investments, visit the website or call our office at 951-780-5856 for more information. For upcoming California real estate investor training and events, visit The Norris Group website and our California investor calendar. You'll also find our award-winning real estate radio show on KTIE 590am at 6pm on Saturdays or you can listen to over 170 podcasts in our free investor radio archive.