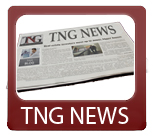 Today's News Synopsis:
Housing starts increased 15.7% to 1.093 million units last month, an increase driven by the growth in both single and multifamily properties.  Debt on households decreased with the decrease in mortgage default rates to .88% from .89%.  Consumer sentiment also decreased this month to 79.2, down from 81.8 in July.
In The News:

Housing Wire – "Mortgage default rate drives down household debt" (8-19-14)
"Household debt continued to fall in July as the first mortgage default rate dropped to .88% from .89% last month, according to the S&P/Experian Consumer Credit Default Indices."
NAHB – "Combined Single-and Multifamily Gains Boost Housing Starts in July" (8-19-14)
"Fueled by strong single- and multifamily growth, nationwide housing starts rose 15.7 percent to a seasonally adjusted annual rate of 1.093 million units in July, the highest level since November 2013, according to newly released figures from the U.S. Department of Housing and Urban Development and the U.S. Census Bureau."
Mortgage Professional America - "CFPB cracks down on servicers" (8-19-14)
"The Consumer Financial Protection Bureau released a bulletin today outlining expectations for mortgage servicers that transfer loans."
DS News - "Consumer Sentiment Drops in August" (8-19-14)
"A first-look reading shows consumer sentiment plummeted to a nine-month low in August as expectations dimmed.  The Thomson Reuters/University of Michigan Index of Consumer Sentiment came in at 79.2 in the preliminary August reading, down from a final reading of 81.8 in July and several points below the consensus forecast of 82.3."
OC Housing News – "Housing recovery hopes crushed as July home sales plummet" (8-19-14)
"Do you remember all the happy talk and wishful thinking that dominated financial reporting over the last few months? Weren't we lead to expect a better second half of 2014?"
Housing Wire - "RealtyTrac: Cash purchases disappearing from home sales" (8-19-14)
"All-cash sales made up 37.9% of the single-family property sales in the second quarter of 2014, a fall from 42% in the first quarter, which marked a three-year high for cash sales."
Mortgage Professional America - "Cash sales, institutional investor share dwindle" (8-19-14)
"All cash purchases have edged back from a three-year high while institutional investor share of the housing market has dropped to a three-year low."
DS News - "CFPB Raises Loan Thresholds for 2015″ (8-19-14)
"Seven months after the implementation of its ability-to-repay and qualified mortgage (QM) rules, the Consumer Financial Protection Bureau (CFPB) announced it is increasing the loan thresholds used to determine the maximum points and fees for QM loans effective January 1, 2015."
Big Bear City, California hard money loan closed by The Norris Group private lending. Real estate investor received loan for $70,000 on a 2 bedroom, 1 bathroom home appraised for $108,000.
Bruce Norris of The Norris Group will be holding his Property Buying Boot Camp Tuesday-Thursday, August 19-21.
Bruce Norris of The Norris Group will be presenting Secrets To Becoming Wealthy with Robert Hall and Associates on Tuesday, September 16, 2014.
Bruce Norris of The Norris Group will be presenting Secrets To Becoming Wealthy with the InvestClub for Women on Wednesday, September 17, 2014.
Looking Back:
The latest survey from Re/MAX showed median home prices decreased the previous month by 2.1%, although year-over-year they showed a drastic increase.  Housing starts and construction permits increased 5.9% the previous month to 896,000 units.  The housing market was back on the road to recovery with increasing home prices and decreasing foreclosures.
For more information about The Norris Group's California hard money loans or our California Trust Deed investments, visit the website or call our office at 951-780-5856 for more information. For upcoming California real estate investor training and events, visit The Norris Group website and our California investor calendar. You'll also find our award-winning real estate radio show on KTIE 590am at 6pm on Saturdays or you can listen to over 170 podcasts in our free investor radio archive.