Sources: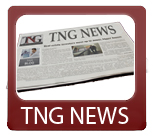 Today's News Synopsis:
Aaron Norris gives the news of the week in the world of real estate in this week's video.  Shaun Donovan of HUD announced a new plan to put $1.7 billion into a recovery act for those hit hardest by Hurricane Sandy.  GDP increased 2.5% in the first quarter, slower than expected but drastically higher than the previous quarter.
In The News:

Housing Wire - "San Francisco housing market becomes nearly unaffordable" (4-26-13)
"At a recent real estate conference in Dallas, Trulia Chief Economist Jed Kolko discussed how his hometown, San Francisco, was experiencing unreasonably high prices as a result of extremely limited potential land development and tight inventory."
DS News – "Moody's: Home Prices to Increase, Loss Severities to Remain High" (4-26-13)
"Home prices will increase over the next three years as the economy expands and servicers work through their distressed inventories, according to a report from Moody's Analytics.  However, the firm predicts rising prices will not be enough to offset anticipated rising loss severities."
Bloomberg – "Investor Passion Cooling for Private Mortgage Securities" (4-26-13)
"Investors' rekindled passion for sales of private mortgage securities is cooling.  Yields on $397.3 million of top-rated securities sold yesterday by Redwood Trust Inc. (RWT) were 175 basis points more than benchmark swap rates, up from 170 basis points on bonds it sold earlier this month and 97 basis points, or 0.97 percentage point in January."
Housing Wire - "Hardest-hit communities receive funding to rebuild" (4-26-13)
"Policymakers are taking further action to help homeowners and neighborhoods devastated by the aftermath of super storms."
DS News - "Non-Investor Homebuyers also Driving Market Recovery, Survey Finds" (4-26-13)
"Investors aren't the only major players driving the housing recovery. According to results from the Campbell/Inside Mortgage Finance HousingPulse Tracking Survey for March, first-time homebuyers and current homeowners are also building a strong presence as they dominate the non-distressed market."
CNN Money - "When will the debt ceiling need to be raised?" (4-26-13)
"If you enjoy the spectacle of lawmakers fruitlessly fighting over the budget, then you're in luck. Congress is expected to have even more time to chase its tail this summer before it must do something concrete — raise the country's legal debt limit."
Realty Times - "Short Sale Lease Back Alternative to Foreclosure Available" (4-26-13)
"Some lenders will allow you to buy a home immediately after a short sale in certain circumstances and others will give you a mortgage two to three years after a short sale."
DS News - "Q1 GDP Shows Sharp Gain Over Previous Quarter" (4-26-13)
"The nation's economy rose at a seasonally adjusted annual rate of 2.5 percent in the first quarter, slightly slower than economists had expected but more than six times the growth rate in the fourth quarter, the Bureau of Economic Analysis (BEA) reported Friday."
Rialto, California hard money loan closed by The Norris Group private lending. Real estate investor received loan for $125,000 on a 3 bedroom, 2 bathroom home appraised for $199,000.
Bruce Norris of The Norris Group will be presenting his newest talk Poised to Pop: Quadrant Four Has Arrived with FIBI OC on Tuesday, May 7, 2013.
Bruce Norris of The Norris Group will be presenting Poised to Pop: Quadrant Four Has Arrived with Asian REIA on Wednesday, May 15, 2013.
Bruce Norris of The Norris Group will be presenting Poised to Pop: Quadrant Four Has Arrived with TIGAR on Thursday, May 16, 2013.
Looking Back:
The National Association of Realtors reported a 4.1% increase the previous month in the purchases of pending homes.  More and more homes were being foreclosed on after having been put on hold due to the recent robo-signing issues.  Jobless claims declined by 9,000 from the previuos week, but they were still at levels higher than wanted.  Fixed mortgage rates were still at their lowest on record at 3.00% for 30-year and 3.12% for 15-year.
For more information about The Norris Group's California hard money loans or our California Trust Deed investments, visit the website or call our office at 951-780-5856 for more information. For upcoming California real estate investor training and events, visit The Norris Group website and our California investor calendar. You'll also find our award-winning real estate radio show on KTIE 590am at 6pm on Saturdays or you can listen to over 170 podcasts in our free investor radio archive.