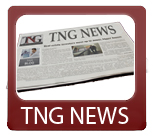 Today's News Synopsis:
Unemployment claims increased by 10,000 to 354,000 for the week ending May 25, marking the third week in the last month to see increases.  Pending home sales increased by 0.3% in April, lower than expected after sales saw a 1.5% increase the month prior.  Mortgage rates increased again for the fourth straight week with 30-year rates now at 3.81% and 15-year rates at 2.98%.
In The News:

DS News - "First-Time Jobless Claims in Surprise Increase" (5-30-13)
"First-time claims for unemployment insurance rose for the third time in the last four weeks, increasing 10,000 to 354,000 for the week ending May 25, the Labor Department reported Thursday."
Bloomberg – "Pending Sales of U.S. Existing Homes Rise Less Than Forecast" (5-30-13)
"Fewer Americans than forecast signed contracts in April to buy previously owned homes, indicating limited inventory is holding back further progress in the housing market."
Realty Times - "Home Warranties Useful for Some, Not All" (5-30-13)
"Home warranties for resale homes are on the rise as the housing market recovers and more homes hit the market for sale.  So says the Service Contract Industry Council (SCIC), a trade group comprised of most of the nation's home warranty purveyors."
Housing Wire - "Mortgage rates hit highest level in a year: Freddie Mac" (5-30-13)
"Fixed-mortgage rates escalated for the fourth week in a row, reaching the highest rates in a year, Freddie Mac said in a report on Thursday."
DS News – "First Quarter GDP Growth Dips; Corporate Profits Fall" (5-30-13)
"The nation's economy grew at a seasonally adjusted annual rate of 2.4 percent in the first quarter, slightly slower than originally reported, the Bureau of Economic Analysis (BEA) said Thursday."
Bloomberg – "Foreclosure Deals Drop 22% as Rising Prices Delay Sales" (5-30-13)
"Foreclosure (HOMFCLOS)-related U.S. home sales fell 22 percent in the first quarter from a year earlier as rising prices reduced the incentive to sell for owners who owe more than their properties are worth, RealtyTrac said."
Housing Wire - "Obama administration extends Making Home Affordable Program until 2015″ (5-30-13)
"The Department of Housing and Urban Development teamed up with the Treasury Department on Thursday to announce an extension of the Obama administration's Making Home Affordable Program through Dec. 31, 2015."
CNN Money - "U.S. economy continues sluggish recovery" (5-30-13)
"The U.S. economy grew at a slightly slower pace than originally reported in the first quarter, according to revisions released by the Commerce Department on Thursday."
Inman - "ForeclosureRadar rebrands as PropertyRadar" (5-30-13)
"Foreclosure information and software provider ForeclosureRadar has changed its name to PropertyRadar and expanded its business model to provide analytics across all types of California properties, not just foreclosures."
Riverside, California hard money loan closed by The Norris Group private lending. Real estate investor received loan for $128,000 on a 3 bedroom, 1 bathroom home appraised for $185,000.
Bruce Norris of The Norris Group will be presenting How to Make a Million in the Next 24 Months in Orange on Saturday, June 1, 2013.
Bruce Norris of The Norris Group will be presenting his Free Pre-Event Webinar for California Comeback 2: Fast, Furious & Dangerous with Chino Valley on Friday, June 7, 2013.
Bruce Norris of The Norris Group will be speaking at the Cutting Edge Financial Tactics Brunch in Costa Mesa on Saturday, June 8, 2013.
Looking Back:
The number of mortgage applications filed decreased 1.3% from the previous week.  Pending home sales decreased 5.5% the previous month to their lowest in over a year, although the index was still better compared to 2011.  The delinquency rate for commercial mortgage-backed securities was at 10.4%, the highest on record.
For more information about The Norris Group's California hard money loans or our California Trust Deed investments, visit the website or call our office at 951-780-5856 for more information. For upcoming California real estate investor training and events, visit The Norris Group website and our California investor calendar. You'll also find our award-winning real estate radio show on KTIE 590am at 6pm on Saturdays or you can listen to over 170 podcasts in our free investor radio archive.