Sources:
FDIC Marks Second Bank Collapse of 2014
HUD and Census Bureau Report New Residential Sales in December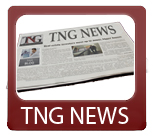 Today's News Synopsis:
This week's video is a slideshow of highlights from the news of the week.  The homeownership rate decreased in the fourth quarter to 65.2%.  This comes with the increase in the cost to borrow and tighter credit.  U.S. mortgage securities backed by the government increased by 1.5%, the most since 2008.  The amount of vacant homes is still high in the marketplace despite tighter levels of housing inventory.
In The News:

DS News - "FHA to Accept e-Signatures on More Documents" (1-31-14)
"In its ongoing bid to modernize its processes, the Federal Housing Administration (FHA) has granted expanded authority to lenders to accept e-Signatures on loan documents."
Housing Wire – "America still has plenty of vacant homes" (1-31-14)
"Despite tighter housing inventory levels, the number of vacant homes in America remains somewhat elevated.  The overall year-round vacancy rate hit 10.2% when accounting for total housing units, while approximately 2.7 of the total units were for rent, the Department of Commerce's Census Bureau said."
Bloomberg - "U.S. Homeownership Rate Falls on Highers Costs for Buyers" (1-31-14)
"The homeownership rate in the U.S. declined in the fourth quarter as higher borrowing costs and tight credit blocked many first-time buyers."
CNN Money- "Goldman's Blankfein gets $14.7 million in stock" (1-31-14)
"It's another big CEO payday on Wall Street.  Goldman Sachs says CEO Lloyd Blankfein will receive shares in the firm currently worth $14.7 million, and that will be only part of his pay package."
Housing Wire - "NY Court signs off on $8.5B BofA settlement over pooled mortgages" (1-31-14)
"After more than two years of legal wrangling, a New York judge signed off on a controversial $8.5 billion settlement between Bank of America (BAC) and The Bank of New York Mellon over toxic mortgage securities."
Mortgage Professional America - "RealtyTrac names '20 best places to buy foreclosures'" (1-31-14)
"Most large metro markets in the U.S. saw increased foreclosure activity in 2012, according to a report from foreclosure data aggregator RealtyTrac."
Bloomberg- "Mortgage Bonds Poised for Biggest Gains Since 2008 in Reversal" (1-31-14)
"Government-backed U.S. mortgage securities are poised for their biggest monthly gains since 2008 after posting their first annual losses in 19 years, as investors seek havens amid turmoil in developing nations."
Sun City, California hard money loan closed by The Norris Group private lending. Real estate investor received loan for $145,000 on a 3 bedroom, 2 bathroom home appraised for $240,000.
Bruce Norris of The Norris Group will be speaking at the 2014 Real Estate and Tax Strategies Kick-Off Brunch in Buena Park on Saturday, February 1, 2014.
Bruce Norris of The Norris Group will be presenting his Norris Group Property Buying Boot Camp in Riverside Tuesday through Thursday, February 4-6, 2014.
Bruce Norris of The Norris Group will be presenting his newest talk Secrets to Becoming Wealthy with OCREIA on Thursday, March 13, 2014.
Looking Back:
Freddie Mac reported mortgage rates increased for the second week in a row, with 30-year rates at 3.353%, their highest in four months.  The Lender Processing Services reported trends in delinquencies, which increased 0.7% month-over-month in December, foreclosure starts up from 4.8%, and negative equity.  The FHA announced that they will raise premiums by 0.1% on new mortgages.
For more information about The Norris Group's California hard money loans or our California Trust Deed investments, visit the website or call our office at 951-780-5856 for more information. For upcoming California real estate investor training and events, visit The Norris Group website and our California investor calendar. You'll also find our award-winning real estate radio show on KTIE 590am at 6pm on Saturdays or you can listen to over 170 podcasts in our free investor radio archive.