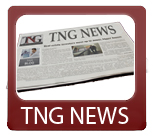 Today's News Synopsis:
Vacancies of homes declined in the fourth quarter.  Rentals declined to 8.7% while owner-occupied homes decreased to 1.9%.  Mortgage rates decreased slightly last month to 3.29% according to the Federal Housing Finance Agency.  Housing starts showed the biggest gain in Las Vegas, the same city hit hardest by the real estate crash.
In The News:

Housing Wire- "Amherst predicts $30 billion in new origination for private-label securitization" (1-29-13)
"Senior Managing Director Laurie Goodman at Amherst Securities Group noted that she expected new origination for private-label securitization to reach roughly $30 billion for the yea."
Bloomberg – "U.S. Home Vacancies Fell in 4th Quarter From Prior Year" (1-29-13)
"U.S. residential vacancy rates declined in the fourth quarter as housing demand improved amid job gains, the Census Bureau reported."
DS News- "Case-Shiller Indexes Show Sharp Annual Gain in November" (1-29-13)
"Despite seeing a month-over-month drop, the 10- and 20-city Case-Shiller Home Price Indexes registered their strongest year-over-year improvement in two and a half years on a non-seasonally adjusted basis, Standard & Poor's reported Tuesday."
Housing Wire- "Languishing Home Improvement Market 'Poised' for Rebound: Study" (1-29-13)
"After experiencing a downturn, spending on home improvement may finally register an increase in 2012, with the market appearing to be "poised for a solid rebound," according to a recent report from the Harvard Joint Center for Housing Studies."
DS News- "Las Vegas Area Leads U.S. in Home-Construction Gains" (1-29-13)
"Las Vegas, one of the hardest-hit cities in the U.S. real estate crash, had the biggest jump in housing starts in the fourth quarter, almost doubling from a year earlier."
Inman- "Trulia providing continuous listings updates" (1-29-13)
"In an effort to provide consumers with the most current information, Trulia is now updating the listing data it receives directly from multiple listing services (MLS) on a continuous basis, the company said today."
DS News – "Report: Remodeling Projects That Yield the Greatest ROI" (1-29-13)
"A lot of homes can use a facelift, especially properties in distress, but some projects may not be worth the sweat and dollars when considering the return on investment (ROI)."
Housing Wire- "D.R. Horton: Net income rises 139% on building activity" (1-29-13)
"Homebuilder D.R. Horton ($21.31 0%) revealed Tuesday that net income for its first fiscal quarter of 2013 increased 139% to $66.3 million, or $0.20 per diluted share."
Wilmington, California hard money loan closed by The Norris Group private lending. Real estate investor received loan for $150,000 on a 4 bedroom, 3 bathroom home appraised for $358,000.
The Norris Group will be holding their Distressed Property Boot Camp from January 29-31, 2012.
Bruce Norris of The Norris Group will be speaking at the 2013 Real Estate and Tax Strategies Kick-Off Brunch on Saturday, February 9, 2013.
Bruce Norris of The Norris Group will be presenting his newest talk Poised to Pop: Quadrant Four Has Arrived at OCREIA on Thursday, February 21, 2013.
For more information about The Norris Group's California hard money loans or our California Trust Deed investments, visit the website or call our office at 951-780-5856 for more information. For upcoming California real estate investor training and events, visit The Norris Group website and our California investor calendar. You'll also find our award-winning real estate radio show on KTIE 590am at 6pm on Saturdays or you can listen to over 170 podcasts in our free investor radio archive.