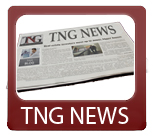 Today's News Synopsis:
CoreLogic reported an increase in REO properties, which now stand at 430,000.  Right now the state with the most positive numbers, particularly in the job market, is Texas with their addition of 64,100 new jobs in April.  Due to more residents leaving, smaller banks in rural areas are shown to be doing better than community banks in metropolitan areas.
In The News:

DS News - "Texas Employment Numbers Best in the Nation" (5-19-14)
"A new report by the Wells Fargo Economics Group found that Texas added 64,100 new jobs in April, the largest gain in the nation.  The boost in job numbers helped push unemployment down to 5.2 percent from 5.5 percent in March. Nationwide, unemployment was 6.3 percent for the month of April."
Mortgage Professional America - "Watt: Private sector unready to replace Fannie and Freddie" (5-19-14)
"The head of the Federal Housing Finance Agency said Sunday that private lenders aren't ready to replace Fannie Mae and Freddie Mac."
Housing Wire - "4 maps show exactly what happened after the housing crash" (5-19-14)
"The effect on homeowners of the housing bubble and crash is pretty well reported.  But what about the big picture?  In 2006, the housing market crashed, and from 2007 to 2009, the value of real estate owned by households fell by nearly $6 trillion."
DS News - "Small Banks Coping with Population Loss" (5-19-14)
"A new study by the FDIC found that thanks to a strong agriculture sector small banks based in rural areas are coping better than expected in the face of a steady exodus of residents."
Housing Wire - "MBA CEO: Future of housing held back by sick market" (5-19-14)
"The CEO of the Mortgage Bankers Association David Stevens started the trade group's annual National Secondary Market Conference, now underway in New York City, recalling how four years ago he made headlines for labeling housing finance 'broken'."
DS News - "REO Inventory Rising Again" (5-19-14)
"The number of REO properties increased to 430,000 as of March 2014, according to a new blog post by CoreLogic's Sam Khater.  March's figure reflects an increase of 15 percent from the low point of REO inventory in August 2013, when properties totaled 375,000."
Housing Wire - "Timothy Geithner tries to spin White House housing efforts" (5-19-14)
"Speaking at the Politico Playbook lunch Monday in Washington, former Treasury Secretary Timothy Geithner said that the Obama Administration 'tried to do as good a job as we could in our limited authority'."
Mortgage Professional America - "Rising mortgage debt threatens retirement for millions, report claims" (5-19-14)
"Rising mortgage debt is threatening the retirement security of millions of senior citizens, according to a new report from the Consumer Financial Protection Bureau."
Cathedral City, California hard money loan closed by The Norris Group private lending. Real estate investor received loan for $50,000 on a 2 bedroom, 1 bathroom home appraised for $85,000.
Bruce Norris of The Norris Group will be presenting the Real Estate Market Update with TIGAR in Corona on Thursday, May 22, 2014.
Bruce Norris of The Norris Group will be presenting Secrets To Becoming Wealthy with FIBI Long Beach on Thursday, May 29, 2014.
Bruce Norris of The Norris Group will be speaking at the NSDREI 10th Anniversary Party in Oceanside on Tuesday, June 17, 2014.
For more information about The Norris Group's California hard money loans or our California Trust Deed investments, visit the website or call our office at 951-780-5856 for more information. For upcoming California real estate investor training and events, visit The Norris Group website and our California investor calendar. You'll also find our award-winning real estate radio show on KTIE 590am at 6pm on Saturdays or you can listen to over 170 podcasts in our free investor radio archive.