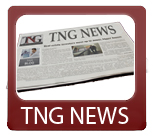 Today's News Synopsis:
Sales of pending homes decreased in the past month by 9.2%.  Mortgage rates decreased again for the fifth week in a row with 30-year rates now at 4.2% and 15-year rates at 3.21%.  GDP also showed sings of decrease in the first quarter, although it is expected to improve by next quarter.
In The News:

DS News - "Q1 GDP Declines; 'Marked Turnaround' Expected for Q2″ (5-29-14)
"Economic news went from bad to worse this week with a new report suggesting the nation's output declined in the first quarter for the first time since 2011.  The Bureau of Economic Analysis (BEA) released Thursday its second look at gross domestic product (GDP) for Q1, estimating an annualized 1.0 percent decline as private inventory investment dropped further than originally reported. BEA's first estimate, released late April, put growth at an estimated annual rate of 0.1 percent compared to Q4's final rate of 2.6 percent."
Housing Wire – "Pending home sales plunge 9.2% in April" (5-29-14)
"Pending home sales for the month of April plummeted 9.2% compared to April 2013, the National Association of Realtors reported Thursday."
Bloomberg – "Freddie Mac 30% Gains Luring Non-Agency 2.0 Investors" (5-29-14)
"Hedge-fund manager Chris Hentemann has found what he calls his favorite deal of all time.  Hentemann's 400 Capital Management LLC bought a new type of bond sold by Freddie Mac in July in which private investors share the risk of home-loan defaults with the mortgage-finance company."
DS News – "Foreclosure Inventory Continues to Decline in April" (5-29-14)
"CoreLogic released its National Foreclosure Report, looking at data as of the end of April 2014. The company reported that completed foreclosures in April totaled 46,000, down 0.4 percent from March and down 18 percent year-over-year."
Realty Trac - "GSE Overhaul Bill Clears Senate Committee" (5-29-14)
"The Senate Banking Committee approved a bipartisan measure to overhaul Fannie Mae and Freddie Mac on May 15, setting the stage for a possible floor vote."
Realty Times - "Studies Show: Housing Prices More Sustainable and Stable; Children Influence Homebuyers" (5-29-14)
"It looks like the double-digit housing price gains that catapulted some homeowners out from under water, may now be slowing. Housing experts say that's good news because it creates a sustainable and stable market, according to the Standard and Poor's/Case-Miller's 20-City Index report."
Mortgage Professional America - "Delinquencies down in April" (5-29-14)
"Mortgage delinquencies were down slightly in April, according to new data released by Freddie Mac."
Bloomberg - "U.S. Mortgage Rates Decline for a Fifth Week" (5-29-14)
"U.S. mortgage rates fell for a fifth week, reducing borrowing costs as home-price gains slow.  The average rate for a 30-year fixed mortgage was 4.12 percent this week, down from 4.14 percent and the lowest since October, Freddie Mac (FMCC) said in a statement today. The average 15-year rate slipped to 3.21 percent from 3.25 percent, the McLean, Virginia-based mortgage-finance company said."
Corona, California hard money loan closed by The Norris Group private lending. Real estate investor received loan for $310,000 on a 5 bedroom, 3.5 bathroom home appraised for $492,000.
Bruce Norris of The Norris Group will be presenting Secrets To Becoming Wealthy with FIBI Long Beach TONIGHT.
Bruce Norris of The Norris Group will be speaking at the NSDREI 10th Anniversary Party in Oceanside on Tuesday, June 17, 2014.
Bruce Norris of The Norris Group will be speaking at the Cutting-Edge Financial Tactics Brunch in Costa Mesa on Saturday, June 21, 2014.
Looking Back:
The amount of foreclosures decreased 24% year-over-year according to recent data from CoreLogic.  The Mortgage Bankers Association reported mortgage applications decreased 8.8% from the previous week.  Commercial and savings institutions insured by the FDIC showed their best earnings on record for the first quarter, leading to a decrease in the number of "problem" banks.
For more information about The Norris Group's California hard money loans or our California Trust Deed investments, visit the website or call our office at 951-780-5856 for more information. For upcoming California real estate investor training and events, visit The Norris Group website and our California investor calendar. You'll also find our award-winning real estate radio show on KTIE 590am at 6pm on Saturdays or you can listen to over 170 podcasts in our free investor radio archive.