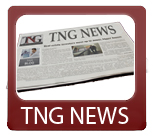 Today's News Synopsis:
The recent market survey by Freddie Mac showed mortgage rates bot increased decreased only slightly but remained relatively stable, with 30-year rates now at 4.51% and 15-year rates at 3.56%.  Foreclosure inventory decreased by 29% year-over-year with 46,000 foreclosures completed in the year compared to 64,000 the previous year.  In addition, loan prices for commercial real estate increased ever so slightly to 92.7% in November.
In The News:

Housing Wire – "5 big promises the White House is making now about housing" (1-9-14)
"The Secretary of Housing and Urban Development joined the education and agriculture secretaries Thursday in a press conference to elaborate on what will be involved in President Obama's new "promise zone" initiative."
CNN Money - "Far fewer mortgage borrowers 'deeply underwater'" (1-9-14)
"A growing number of mortgage borrowers are keeping their heads above water, according to a report from Realty Trac."
DS News- "Mortgage Rates React Light News Week" (1-9-14)
"This week saw conflicting reports of interest rate movements, despite markets having little news with which to react.  Freddie Mac's Primary Mortgage Market Survey showed little movement among fixed rates for the week ending January 9, with the 30-year fixed-rate mortgage (FRM) averaging 4.51 percent (0.7 point), down from 4.53 percent. A year ago, the 30-year FRM was recorded at 3.40 percent."
Bloomberg - "Home Equity Gains Spur the Economy as Owners Buy Cars: Mortgages" (1-9-14)
"Americans flush with cash as they regain equity in their homes are spending more after years of pinching pennies."
Housing Wire – "Foreclosure pipeline drains out" (1-9-14)
"The number of U.S. homes in foreclosure fell 29% in November with 46,000 completed foreclosures reported, a decrease from 64,000 in November 2012, CoreLogic's foreclosure inventory report found this week."
DS News- "Loan Prices Level Off for Commercial Real Estate" (1-9-14)
"Commercial real estate (CRE) loan prices in the secondary market were largely flat in November, according to the latest report from DebtX, a loan sale advisor for commercial, consumer, and specialty finance debt."
Bloomberg- "Manhattan Apartment Rents Fall as Landlords Offer Breaks" (1-9-14)
"Manhattan apartment rents fell for a fourth month in December and the share of new leases with landlord concessions jumped to an almost three-year high as potential tenants were lured to the surging homebuying market."
Corona, California hard money loan closed by The Norris Group private lending. Real estate investor received loan for $230,000 on a 3 bedroom, 2 bathroom home appraised for $340,000.
Bruce Norris of The Norris Group will be presenting his newest talk Secrets to Becoming Wealthy with Coachella Valley on Tuesday, January 14, 2014.
Bruce Norris of The Norris Group will be presenting his newest talk Secrets to Becoming Wealthy with the Apartment Owners Association in Buena Park on Thursday, January 16, 2014
Bruce Norris of The Norris Group will be speaking at the CMA 2014 Winter Seminar in Universal City on Thursday, January 30, 2014.
Looking Back:
The Mortgage Bankers Association reported mortgage applications increased 11.7% from the previous week.  2012 was a record year for housing affordability according to the National Association of Realtors.  Attorney General Eric Schneiderman filed another suit against JPMorgan Chase for faulty mortgage-backed securities, although the bank was pushing to have it dismissed.
For more information about The Norris Group's California hard money loans or our California Trust Deed investments, visit the website or call our office at 951-780-5856 for more information. For upcoming California real estate investor training and events, visit The Norris Group website and our California investor calendar. You'll also find our award-winning real estate radio show on KTIE 590am at 6pm on Saturdays or you can listen to over 170 podcasts in our free investor radio archive.