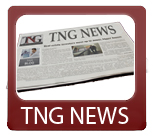 Today's News Synopsis:
Out of 350 metropolitan areas, 56 are showing signs of improvement by being at normal levels this month.  Mortgage rates increased for the first time in six weeks with 30-year rates now at 4.14% and 15-year rates at 3.23%.  In addition, the amount of mortgage credit available increased last month by 1.14%.
In The News:

NAHB - "Leading Markets Index Shows 56 Metros at or Above Normal Levels in June" (6-5-14)
"Of the approximately 350 metro markets nationwide, 56 returned to or exceeded their last normal levels of economic and housing activity, according to the National Association of Home Builders/First American Leading Markets Index (LMI), released today."
Mortgage Bankers Association - "Mortgage Credit Availability Increases in May" (6-5-14)
"Mortgage credit availability increased in May according to the Mortgage Credit Availability Index (MCAI), a report from the Mortgage Bankers Association (MBA) which analyzes data from the AllRegs® Market Clarity® product."
Bloomberg - "U.S. Mortgage Rates Rise for First Time in Six Weeks" (6-5-14)
"Mortgage rates in the U.S. rose, increasing home-loan costs for the first time in six weeks.  The average rate for a 30-year fixed mortgage was 4.14 percent this week, up from 4.12 percent, Freddie Mac said in a statement today."
Inman – "Price gains push 3.5 million homes above water" (6-5-14)
"Rising home prices propelled 3.5 million U.S. properties out of negative equity in one year, but the number of underwater mortgages will shrink at a slower pace in the future as price appreciation cools, according to data released today by CoreLogic and Trulia."
DS News – "Why Do People Move?  Census Bureau Answers" (6-5-14)
"Among the 36 million people who moved between 2012 and 2013, a new study from the United States Census Bureau found that the most important reason to move was to find a new/better home or apartment."
Mortgage Professional America - "Americans believe country still in grips of housing crisis" (6-5-14)
"A new survey has claimed most Americans remain dour on the housing market in spite of falling foreclosures and improving home values."
Housing Wire - "Here are the states with the highest and lowest unemployment" (6-5-14)
"Nationally, the rate of unemployment continues to hover around a 7-year low. In fact, the seasonally adjusted insured unemployment during the week ending May 24 was 2.6 million."
NAHB – "Green Homes Show Growth in a Recovering Market According to New Report from McGraw Hill Construction" (6-5-14)
"Residential construction is a key engine behind economic growth in the United States. According to McGraw Hill Construction's Dodge Construction Market Forecast, single and multifamily housing projects account for about 45% of the value of all construction projects started in the United States in 2014."
Highland, California hard money loan closed by The Norris Group private lending. Real estate investor received loan for $150,000 on a 4 bedroom, 2 bathroom home appraised for $218,000.
Bruce Norris of The Norris Group will be presenting Secrets To Becoming Wealthy with South Los Angeles REIA on Monday, June 9, 2014.
Bruce Norris of The Norris Group will be speaking at the NSDREI 10th Anniversary Party in Oceanside on Tuesday, June 17, 2014.
Bruce Norris of The Norris Group will be speaking at the Cutting-Edge Financial Tactics Brunch in Costa Mesa on Saturday, June 21, 2014.
Looking Back:
The Mortgage Bankers Association reported mortgage applications decreased 11.5% from the previous week.  135,000 new jobs were added to the private sector the previous month according to a recent report by ADP.  Fannie Mae announced on this day their plan for making the short sale process move faster and more effectively.
For more information about The Norris Group's California hard money loans or our California Trust Deed investments, visit the website or call our office at 951-780-5856 for more information. For upcoming California real estate investor training and events, visit The Norris Group website and our California investor calendar. You'll also find our award-winning real estate radio show on KTIE 590am at 6pm on Saturdays or you can listen to over 170 podcasts in our free investor radio archive.