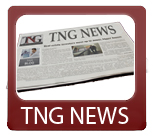 Today's News Synopsis:
Plans for the GSEs have been put on hold once again as the Democrats and Senate have not reached a unanimous decision.  CoreLogic reported foreclosure inventory decreased 5.1% with only 48,000 foreclosures completed last month.  The homeownership rate decreased to 68.8% and is at the lowest in almost 20 years.
In The News:

CNN Money - "The low wage jobs explosion" (4-28-14)
"Looking for a job?  The ones you'll find will likely be low wage.  The labor market has been recovering since the Great Recession ended, but many of the jobs created have been in low-wage industries, according to a new report by the National Employment Law Project, a left-leaning group."
Bloomberg - "Senators Delay Action on Fannie Mae Amid Democrats' Rift" (4-29-14)
"Prospects for a bipartisan housing-finance overhaul dimmed today as Democrats on a U.S. Senate panel struggled to reach consensus on how to replace Fannie Mae and Freddie Mac."
DS News – "48,000 Foreclosures Completed in March" (4-29-14)
"CoreLogic's latest National Foreclosure Report, utilizing data through March 2014, found that foreclosure inventory is down 5.1 percent from February."
Housing Wire – "Mortgage servicing foreclosure review faults subpar regulation" (4-29-14)
"The Government Accountability Office released the results of its study of the Independent Foreclosure Review, conducted by the Office of the Comptroller of the Currency and the Federal Reserve in 2011 and 2012, and the results show that the foreclosure process is lacking in oversight and transparency."
Inman - "Real Trends rankings reveal which real estate brokerages grew the fastest in 2013″ (4-29-14)
"Most of the U.S.'s largest brokerages grew their businesses in 2013 at a pace exceeding the growth of the market as a whole, according to an annual analysis by Real Trends that also reveals which companies grew the fastest."
DS News - "Fast Home Sales in Some Markets Indicates Positive Spring" (4-29-14)
"According to the Fastest Markets Report issued by Redfin, homes are "flying off the market" in many places, such as San Francisco, California; Austin, Texas; and Washington, D.C. The report notes that although homes are selling faster, fewer total homes are selling. Inventory has risen in these metros, but prices are holding buyers back."
DS News - "Case-Shiller Index Shows Slight Increase; Home Prices Steady" (4-29-14)
"Home prices as measured by S&P Dow Jones performed more or less as expected in February, with annual growth rates continuing to slow."
Bloomberg - "U.S. Homeownership rate Falls to the Lowest Since 1995″ (4-29-14)
"The homeownership rate in the U.S. declined to the lowest in almost 19 years as rising property prices and mortgage rates held back demand."
Colton, California hard money loan closed by The Norris Group private lending. Real estate investor received loan for $81,000 on a 2 bedroom, 1 bathroom home appraised for $120,000.
Bruce Norris of The Norris Group will be presenting the Real Estate Market Update with AOA in Long Beach on Thursday, May 15, 2014.
Bruce Norris of The Norris Group will be presenting the Real Estate Market Update with TIGAR in Corona on Thursday, May 22, 2014.
Bruce Norris of The Norris Group will be presenting Secrets to Becoming Wealthy with FIBI Long Beach on Thursday, May 29, 2014.
Looking Back:
Two more banks closed in North Carolina and Georgia, bringing the new total for the year to 10.  Pending sales for existing homes increased 1.5% the previous month after having seen a 1% decrease the prior month.  New Jersey received funding of $1.83 billion to go towards rebuilding from Hurricane Sandy.
For more information about The Norris Group's California hard money loans or our California Trust Deed investments, visit the website or call our office at 951-780-5856 for more information. For upcoming California real estate investor training and events, visit The Norris Group website and our California investor calendar. You'll also find our award-winning real estate radio show on KTIE 590am at 6pm on Saturdays or you can listen to over 170 podcasts in our free investor radio archive.