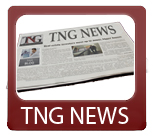 Today's News Synopsis:
HUD reported housing starts decreased 9.3% last month to 893,000.  Foreclosures decreased 19% from the last 6 months and 23% from the first half of 2013.  613,874 foreclosures were completed in the first half of 2014, putting them at levels below what they were before the financial crisis.  Freddie Mac reported mortgage rates are at level field now with 30-year rates now at 4.12% and 15-year rates at 3.23%.
In The News:
Housing Wire - "Home price stall-out spreads from lower-priced homes to higher end" (7-17-14)
"Home sales across all price points are beginning to suffer, with stale demand moving from lower-priced homes to middle- and higher-priced homes as well, according to CoreLogic's (CLGX) MarketPulse report for July."
NAHB – "South Pushes Nationwide Housing Starts Down 9.3 Percent in June" (7-17-14)
"Nationwide housing production fell 9.3 percent to a seasonally adjusted annual rate of 893,000 units in June, according to newly released figures from the U.S. Department of Housing and Urban Development and the U.S. Census Bureau."
Bloomberg – "Treasuries Rise on Safety Demand as U.S. Adds Russian Sanctions" (7-17-14)
"Treasuries rose, with 30-year bond yields falling to the lowest level in more than six weeks, after Russia was slapped with further sanctions linked to Ukraine, boosting demand for the perceived safety of U.S. debt."
DS News - "Fannie and Freddie Take on Riskier Portfolios" (7-17-14)
"Newer federal regulations in the wake of the financial crisis were designed to protect taxpayers from another trillion-dollar bailout. And while these regulations have so far kept the American economy from experiencing any serious aftershocks, things could get dodgy where Fannie Mae and Freddie Mac are concerned."
OC Housing News - "Are today's homebuyers tomorrow's bagholders" (7-17-14)
"Will rising mortgage rates cause house prices to crash again? It's a valid question, and a valid concern for today's homebuyers.  Nobody wants to be an underwater bagholder trapped in a debtor's prison awaiting lender approval of a sale to move on with their life."
Housing Wire - "FHFA watchdog raises concerns about nonbanks" (7-17-14)
"In the continuing aftermath of the financial crisis, the nation's biggest banks are hemorrhaging income from their mortgage divisions.  Whether it's due to massive settlements stemming from fraudulent pre-crisis lending practices, like the one that Bank of America announced on Tuesday, or due to shrinking mortgage originations, like JPMorgan Chase announced on Wednesday, the big banks are hurting in the mortgage business."
Bloomberg - "Young Adults Stay at Home as U.S. Multigenerational Living Rises" (7-17-14)
"The share of young adults living with parents or other family members in the U.S. continues to grow in the aftermath of the most severe recession in the post-World War II era.  A record 57 million Americans, or 18.1 percent of the population, lived in a multigenerational household in 2012, a report released today by the Pew Research Center in Washington showed."
DS News - "Foreclosure Activity Falls below Pre-Crisis Levels" (7-17-14)
"In an important signpost of recovery, foreclosure activity in the United States has fallen to levels not seen since before the financial crisis began, according to a report issued by RealtyTrac Thursday."
Mortgage Professional America - "DOJ warns big banks of future lawsuits" (7-17-14)
"The Justice Department on Wednesday put big banks on notice Wednesday that failure to admit misconduct and pay stiff penalties over shoddy mortgage-bond sales would result in litigation by the government."
Los Angeles Times - "Freddie Mac: Mortgage rates level off, 30-year loans average 4.12%" (7-17-14)
"The cost of getting a mortgage has leveled off, with Freddie Mac saying lenders were offering 30-year fixed-rate home loans this week at an average interest rate of 4.12%. That rate is little changed from the average of 4.15% over the last 10 weeks.."
Bruce Norris of The Norris Group will be presenting his big event The Millionaire Maker in Costa Mesa THIS WEEKEND Friday-Sunday, July 18-20, 2014.
Bruce Norris of The Norris Group will be presenting Secrets To Becoming Wealthy with the Manfredi Group on Tuesday, July 29, 2014.
Bruce Norris of The Norris Group will be presenting Secrets To Becoming Wealthy with LAREIC on Tuesday, August 12, 2014.
Looking Back:
Housing starts decreased by 9.9%  to 836,000 with the slowdown in construction on multifamily homes.  Earnings for Bank of America increased drastically in the second quarter by 63% to $4 billion.  Despite signs in the economy, CoreLogic said they were not expecting another housing bubble to occur soon.
For more information about The Norris Group's California hard money loans or our California Trust Deed investments, visit the website or call our office at 951-780-5856 for more information. For upcoming California real estate investor training and events, visit The Norris Group website and our California investor calendar. You'll also find our award-winning real estate radio show on KTIE 590am at 6pm on Saturdays or you can listen to over 170 podcasts in our free investor radio archive.